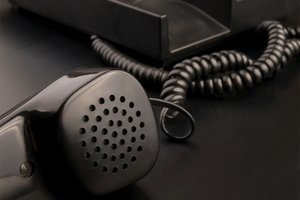 The sudden death of a respected Hawke's Bay farmer has prompted calls for more support and communication in the rural community.
Neil Ngawai Armitage, 49, died at his renowned dairy farm Incline, 50km northwest of Napier, last month.
He had struggled financially in the past but a new business partner a year ago had injected cash into the farm and Armitage was said to be excited about the future.
The father of three was described as an inspiration to biological farmers who was passionate about improving farming from the soil up.
The farm's co-owner, John Kamp, said Armitage was a talented farmer who had shared a lot of knowledge with the farming community. "He was a good man that deserved to keep farming. He was an exceptionally gifted and intuitive farmer."
Armitage's death had come as a shock to friends who had seen him pull through financial hardship a year ago.
It was understood there had been recent health issues with some of the herd which had upset Armitage.
"There had been some deaths in the herd and he has never had anything like that in his life," a friend said.
"He had been working toward the perfect herd for 30 years and he spoke about them like family. I can see how that can be a devastating blow."
Nicole Masters, from the Association of Biological Farmers, said Armitage's death had prompted the organisation to set up "biological barbecues" to get organic farmers together for networking and support.
"We are going to create something, build a community and support each other."
"When people change their farming practices it becomes hard and biological farming can be a little isolating so we want to get some support networks set up."
Federated Farmers had rural support trusts designed to help in time of stress and hardship, whether it was financial, weather related or something else.
Mike Barham said he had been fielding an increasing number of calls in the past month.
"As a farmer it is your home, business, inheritance. There could be three generations that have farmed there before you, so the pressure is huge," Barham said.
"I want people to know I am here to help and I can come to them, they don't need to leave their farm."

Get help
* Local GP
* Federated Farmers Rural Support Trust 0800 787 254
* Lifeline 24-7 phone counselling service 0800 543 354
* Depression helpline 0800 111 757