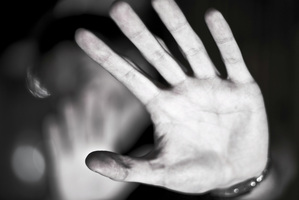 An Auckland man is facing two charges after he allegedly got a brick and threw it through a window hitting a 5-year-old girl on the head as he had an argument with her mother.
The little girl was admitted to hospital and is lucky to be alive, a paramedic says.
The girl was initially treated at the Rayner Rd property in Huntly with lacerations to her temple needing stitches and bruising to the right side of her head.
Huntly St John operations team manager Barry Ibell said it appeared the young girl was standing at the window watching her mother and a man arguing when a "house brick" came flying through the window shattering the glass and hitting her on the head about 6pm on Wednesday.
Mr Ibell said the little girl was able to remember what had happened and also answered paramedics' questions but was taken to Waikato Hospital by ambulance to make sure there were no injuries to her skull.
Mr Ibell said it appeared she had been hit by the brick's edge and shattered glass. It was fortunate her injuries were not more serious.
"Had it been a few centimetres either side it could have been fatal, it was very close," he said.
A Rayner Rd neighbour, who asked not to be named, was cooking dinner when she heard yelling and "a lot of swearing". The mother thought nothing of it but then heard the window's glass breaking. "That's when we thought 'okay it's bad let's call the cops' but by then the ambulance people showed up," she said.
The 30-year-old man, whom court documents said was from Glen Innes in Auckland, appeared in the Hamilton District Court yesterday morning charged with wilful damage and assaulting a child with a weapon.
He has been bailed and is to reappear in court later this month.
The Herald understands the girl was discharged from hospital on Wednesday.