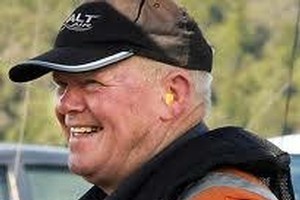 A mayoral relief fund has been set up to help the families of firefighters who died fighting a blaze on the Karikari Peninsula last week.
Salt Air pilot John "Prickles" de Ridder and Department of Conservation ranger William Macrae died when their helicopter crashed into the sea during a fire reconnaissance flight on December 1.
Far North Mayor Wayne Brown announced the fund after attending Mr Macrae's funeral at Paparore Marae, Awanui, on Tuesday.
The council has kicked off the fund with a $1000 donation.
"It's a gesture of respect to two men who made the ultimate sacrifice while serving their communities," he said.
It was the council's first mayoral relief fund since 2007, when $310,000 was raised for 39 families whose homes had been damaged by floods.
Mr Brown promised to make a personal donation to the fund and urged the public to do the same before March 6.
"We can't bring Prickles or William back, but we can try to make life a little easier for their families."
The council would decide during the next few days exactly how the funds would be distributed, but the intention was to support the victims' immediate families.
The National Rural Fire Authority's Auckland region fire manager Rob Goldring urged people to give as generously as they could.
The funeral of Mr de Ridder will be held in the Bay of Islands tomorrow.
For more articles from this region, go to Northern Advocate