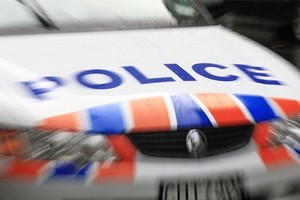 Five people have died on the nation's roads this weekend.
Two people were killed in a two-car crash on State Highway 29 at Karapiro, southeast of Hamilton, about 4pm today, with four others were taken to Waikato Hospital in a stable condition.
The police serious crash unit is investigating.
A 14-year-old boy and 20-year-old woman died when an overloaded Ford Telstar they were passengers in rolled on Foxton Beach Road, about 20km north of Levin, shortly before 5am today.
The boy from Shannon, 33km southwest of Palmerston North, was thrown from the vehicle while the woman, from Foxton, was found dead in the back seat.
Three men - the 19-year-old driver, a 23-year-old from Foxton and a 19-year-old from Shannon - were seriously injured and flown to Wellington Hospital's intensive care unit.
A 16-year-old Shannon boy and 20-year-old Foxton woman were taken to Palmerston North Hospital with minor injuries.
"This is the sort of horrific crash that New Zealand is experiencing far too often. It is such a senseless waste of young lives and will have huge impact on so many families," Detective Darcy Parke of Levin police said.
"The mere fact that there were seven people travelling at speed in a vehicle designed for five shows that there are still too many young people out there risking their own and others lives on our roads."
Police were looking for a white vehicle seen with the Ford shortly before the crash, Mr Parke said.
A 17-year-old Dunedin youth died when his van crashed in Heriot, West Otago, just before midnight on Saturday, The Southland Times reported.
Sergeant Ross MacRae said speed and alcohol were factors in the crash.
- NZPA