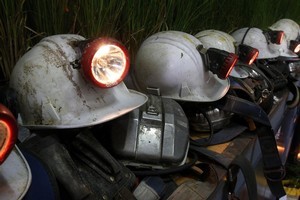 A man who allegedly posed as a Pike River miner to steal a car and money from a family who befriended him on Christmas Eve was remanded in custody when he appeared in court today.
Kurow Constable Craig Bennett told NZPA police found the man and the stolen car in Timaru this morning after a tip off from the public.
A Timaru resident recognised the man's photo in a newspaper and told police the man was staying with their family and still pretending to be a Pike River miner.
Mr Bennett said the man appeared in the Timaru District Court this morning and was remanded in custody to appear in the Christchurch District Court on January 28 to face charges including unlawfully taking a car.
Further charges were likely, he said.
The man, who claimed to be a Pike River miner who had recently separated from his wife, was hitchhiking from Dunedin on Christmas Eve when he meet a family from Tokarahi, about 35 kilometres from Oamaru.
He stayed with a family for two days before leaving at night with their car and more than $2000 in cash and cheques.
The man left a note saying he was doing a "small job", but had not returned.
- NZPA