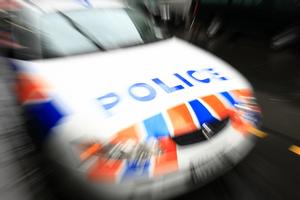 The man found dead on a Manukau street last night died from gunshot wounds, say police.
It was initially reported that the man, whose body was found by a resident in Tullis Place, Burswood, shortly before 8pm, had been stabbed.
Ambulance staff performed CPR but the man later died in hospital.
Detective Inspector Mark Gutry told a media conference this afternoon that the man, believed to be middle-aged, had died from gunshot wounds and a post-mortem examination would be carried out today and tomorrow.
Police raided the house in front of which the man's body was found and located a gun, but Mr Gutry would not confirm it was the weapon used to kill the victim.
He said the people who live at the house were not there when police arrived and they have not returned. Mr Gutry said police wanted to speak to them.
Newstalk ZB reported that more than one person was believed to be involved in the shooting and the incident is not thought to be gang-related.
The scene of the death was cordoned off and armed police were present this morning. Mr Gutry said this was standard practice. "It is to ensure there is on risk to anyone at the scene," he said.
Mr Gutry said the man was yet to be formally identified but police "have a name".
- with Newstalk ZB