Korean carmaker trumpets another success for its hatch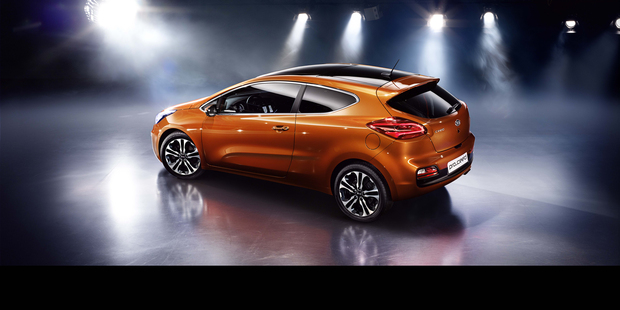 Kia's second-generation small hatchback, the cee'd, has again been recognised for its design, achieving a German Design Award special mention
The cee'd received the accolade for its exceptional design quality in the transportation and public space category of the German award, which considered the aesthetics and functionality of all types of vehicle.
The award was judged by a jury of 30 leading experts in design, science and business, who reviewed more than 1500 entries in 10 categories.
"We are proud to receive this award for the cee'd in a competition as prestigious as the German Design Award," said Kia's chief design officer, Peter Schreyer.
"This prize is further proof of the fact that our European design team, headed by Gregory Guillaume, has mastered the difficult challenge of taking a model that was as groundbreaking for our brand as the original cee'd and further improving it.
"The new cee'd displays more emotion and character than its predecessor and it is a car with proportions that give it a very dynamic appeal. It has a striking appearance, and its maturity and its premium allure are immediately persuasive - and obviously this is true even among experts. Naturally, we are very pleased."
The new cee'd, Kia's best-selling model in Europe but not available in New Zealand, has already been recognised for its design at the Automotive Brand Contest in June.
In this competition, it won an award for exterior design and received a special mention for its interior.
The cee'd, a front-wheel-drive car, was released in the European market in December 2006 and is available as a five-door hatchback, three-door hatchback and five-door wagon with a choice of up to four engines (two petrol and two diesel), three trim levels and either manual or automatic transmissions.