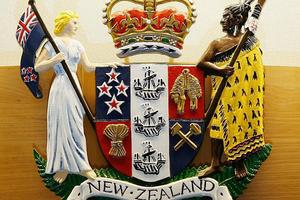 A Whangarei woman's love for her children stopped her from taking her life after a string of degrading sexual assaults by her former partner, who has been jailed for 10 years.
Reading from her victim impact statement before a packed Whangarei District Court yesterday, the mother of two said he made her feel like "an absolute s***" during an ordeal on February 19, 2011, at home when she didn't think she would make it through the night.
Her former partner, who cannot be named to protect the identities of the complainant and her children, was found guilty by a jury on 10 charges including rape, sexual violation, indecent assault, unlawful detaining, kidnapping, male assaults female and breach of a protection order.
The woman said she had lost control over her life and did not feel safe, even at work, where her ex-partner would threaten her.
She has had to leave Whangarei with their children and was diagnosed with depression and post-traumatic stress as a result of violence in the former couple's on-again, off-again relationship.
Judge John McDonald said the complainant took out a protection order against her former partner in October 2008, however, he continued to approach her and convince her to come back.
Soon after the court allowed him bail for breaching the protection order, the judge said he bombarded her with text messages and later approached her outside a sporting venue and took her car keys.
Her ex-partner drove her and their children to his home where he tried to get her to drop the charges against him.
She opted to sleep in the lounge and when the children were asleep, the man tied her up and sexually assaulted her, Judge McDonald said.
He then told her he was done with her and ordered her off his property.
"It was all designed and perpetrated by you to show your dominance. You had no regard for her. You thought little about your children who were in the house," Judge McDonald told the man.
Judge McDonald rejected the Crown's application for a minimum non-parole period.
For more articles from this region, go to Northern Advocate