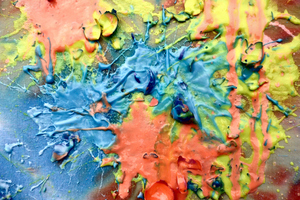 A teenager is afraid to walk around alone after being randomly shot with a paintball gun on the streets of Christchurch yesterday.
Police said the 17-year-old woman was crossing at the lights on Cranford St, Papanui at about 12.55pm, when a blue or green people mover-style vehicle drove over the stop line, forcing her to walk around.
The occupants, two males aged between 16 and 18, were laughing at her as she walked past.
She continued to walk down Innes Rd and the vehicle followed her, slowing down as it approached.
"The passenger of the vehicle pulled out a paintball gun and fired about eight paint balls at the female," police said.
"Several shots hit the female on the back at close range and one shot hit her in the face as she turned to see what was happening."
She suffered a badly swollen lip and injuries to her back as a result.
She was now afraid of walking around by herself and was very emotional when spoken to by police.
The occupants of the car were described as Maori or Polynesian. The driver was wearing a "snap back" hat.
Anyone with information was urged to contact the Papanui police station on 03 3521575.
- APNZ