John Fellet says stock will revive despite negative reaction to loss of English soccer rights.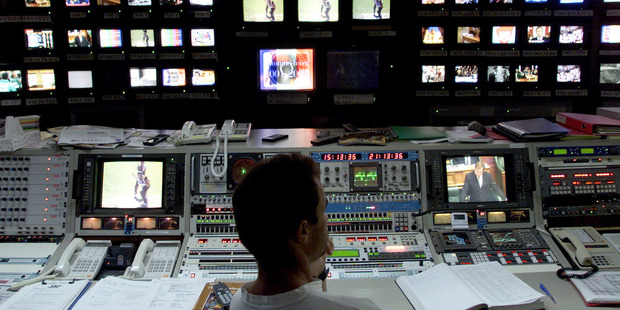 Sky Television chief executive John Fellet is playing down the negative market reaction to news the pay-television company has lost the rights to broadcast English Premier League football.
Sky TV shares plunged 6.2 per cent during trading yesterday as TVNZ and private investment group Coliseum EPL Management announced they had jointly won the rights.
Fellet said the sharemarket had shifted too far and he expected it would move back.
By the close of trading the shares had regained some ground to close down 4.6 per cent, or 21c, at $5.41.
Fellet said Sky was committed to soccer but the audience for English Premier League was a lot smaller than that for local team the Phoenix - which Sky has rights to cover for three more years.
He said the market fall yesterday was comparable to the rise when Sky won the rights to the 2012 London Olympics. The company had later made a loss on its investment, so it could be argued the market had seen that news in the wrong light.
Sky had always said it was operating in a highly competitive market.
Sky Network no longer has the Wimbledon broadcast rights either and its pay-TV service faces increased competition from content delivered over other media such as the internet.
"The competitive environment is changing for them," said Mark Warminger, who holds Sky Network shares among the $450 million in NZ equities he helps manage for Milford Asset Management. "For a long time they have held a monopoly in this country and they have been able to secure content across the board. This is the start of the change. They may lose a number of other sports in the future."
Milford cut back its Sky Network holding at $5.70 recently as the shares looked expensive, Warminger said. Before it lost the soccer, he thought $5.40 was fair value for the shares.
"Sky TV is no longer a growth company, it is transitioning more to a dividend yield type stock."
The company's shares have been trading at a price to earnings multiple of 16.9, and are forecast to drop to 14.6 times earnings, according to Reuters.
In March, Rupert Murdoch's News Corp sold its 44 per cent stake in Sky for $815.3 million at $4.80 a share. Four months earlier, NZ's billionaire Todd family sold its 11 per cent stake for $218 million at $5.05 a share.
- additional reporting BusinessDesk