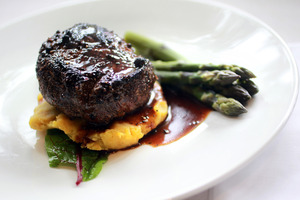 Export commodity prices rose another 1 per cent last month, as measured by ANZ's index. The index is now 6.5 per cent above its low last July in world price terms.
Whole milk powder prices rose 2 per cent, the fifth successive monthly increase, to reach an eight-month high.
Beef is up 4 per cent to its highest level since March and cheese prices are also the highest they have been for eight months, ANZ economist Steve Edwards said.
Seafood prices are at a six-month high. "Sawn timber prices rose to a 2-year high," he said.
"At the other extreme, lamb prices eased to a 31-month low and the price of venison eased to a 22-month low."
In New Zealand dollar terms export prices rose 0.9 per cent last month, to be 5 per cent above their recent trough in August, though still 22 per cent below the all-time high they hit in March last year.
The increase in commodity prices in New Zealand dollar terms was encouraging, Edwards said, and if sustained looked set to contribute to a lift in the terms of trade over 2013.
Westpac economist Nathan Penny said lamb and beef prices were marching to a different beat.
Lamb prices are 30 per cent lower than a year ago in New Zealand dollar terms, while beef prices are only marginally down from record highs.
"Lamb markets are concentrated in the weak eurozone and the United Kingdom, where sellers are unable to command premium prices, while New Zealand's main competitor Australia is increasing supply," Penny said. Beef markets are concentrated in the United States.