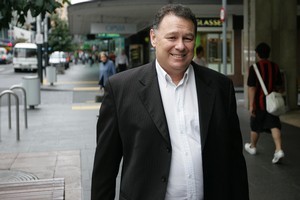 A stoush between creditors and liquidators of a failed finance company linked to Blue Chip co-founder Mark Bryers has been complicated by fresh claims filed in the High Court.
Australia's Manifest Capital Management won the right in December to seek A$3 million ($3.87 million) from Northern Crest Investments after liquidators initially denied a claim.
Manifest has also applied to have Stephen Lawrence and Anthony McCullagh from PFK removed as liquidators of Northern Crest.
Northern Crest was once part of the now failed Blue Chip empire co-founded by Mark Bryers, which collapsed in 2008, costing over 2000 investors more than $80 million.
Northern Crest changed its name from Blue Chip Financial Solutions that year after the company was suspended from the Australia stock exchange.
Following Manifest's win in December, a chambers meeting was held in the High Court at Auckland yesterday to discuss the case.
However, lawyer for Northern Crest's liquidators Dan Hughes said separate claims filed against former Blue Chip directors have complicated the matter.
Blue Chip liquidators last month launched legal action against company directors including Bryers, ex-chairman Jock Irvine and former Cabinet ministers Wyatt Creech and John Luxton.
The action is attempting to recover $40 million for around 800 investors.
Parties in the Northern Crest dispute will meet again in May.