The world's longest sea-crossing bridge connecting Hong Kong and Macau to Zhuhai, south-east China is set to finally open this week, nine years after construction began.
The much anticipated Hong Kong-Zhuhai-Macau Bridge will open to traffic tomorrow 9am local time (2pm NZT).
Chinese President Xi Jinping is expected to attend an opening ceremony today in Zhuhai.
Construction started in 2009 on the massive crossing, which includes a snaking road bridge and underwater tunnel, linking Hong Kong's Lantau island to the southern mainland Chinese city of Zhuhai and the gambling enclave of Macau, across the waters of the Pearl River Estuary.
Stretching across 55km, it is 22.5km longer than the width of the English Channel from Dover in the United Kingdom to Calais in France.
The structure is the world's longest sea crossing and the sixth longest bridge on earth.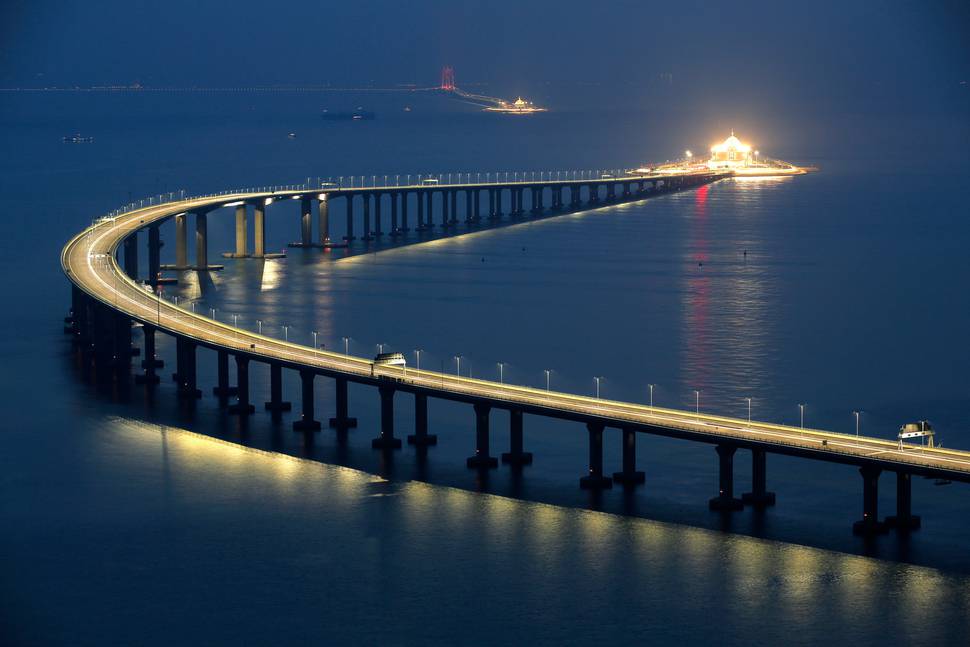 It cost NZ$27.7 billion to build.
Officials expect the bridge to be in use for 120 years and say it will boost businesses by cutting travel time by 60 per cent.
More importantly, it is a key component in China's plan for a Greater Bay Area covering 56,500 sq km across 11 cities in south China.
It consists of a 22.9km oversea bridge and a 6.7km undersea tunnel connected by two artificial islands.