Viktoria Marinova's first show turned out to be her last.
The 30-year-old journalist from Bulgaria was presenting the pilot episode of Detektor on the regional channel TVN last week.
The first show, which aired on September 30, featured investigative journalists tackling alleged corruption involving EU funds in a country that scored just 43/100 in a measure of press freedom, according to the most recent index.
Then she made a promise many thought led to her death. She told viewers during the broadcast that the state of media freedom in Bulgaria was unacceptable and that she would continue to discuss corruption scandals and carry out investigations.
Days later, Marinova's body was found in a park in her hometown of Ruse, on the Bulgarian/Romanian border.
She had been raped, beaten and suffocated, police say. The murder has shocked her family, friends and followers.
Now a man has been arrested in Germany in connection with the rape and murder.
Bulgaria's prosecutor general, Sotir Tsatsarov, confirmed the arrest of Severin Krassimirov, a 21-year-old Bulgarian citizen.
Bulgarian Interior Minister Mladen Marinov said investigators had found DNA evidence on the clothes and body of Marinova.
"There is physical evidence to link to the murder," Marinov said. He said Krassimirov, a resident of Ruse, had a criminal record for scrap metal theft. He was also wanted by police over another rape and killing, Bulgarian prosecutors said.
The minister said investigators had spoken to Marinova's family and friends and "there is no apparent link to her work." Tsatsarov said the evidence suggested it was "a spontaneous attack, not premeditated."
However, he added that investigators were examining "all possible lines of investigation."
But the killing has still thrown a spotlight on to the dangers faced by female reporters in Europe, as well as those investigating corruption.
Since last year, several journalists have been murdered in the EU and another survived after being stabbed in the neck.
Swedish journalist Kim Wall was raped and dismembered in Copenhagen in August last year while covering the story of Peter Madsen, a man who built his own submarine.
Maltese journalist Daphne Caruana Galizia was killed in a car bombing two months later on the Mediterranean island while investigating corruption.
Slovakian journalist Ján Kuciak was shot dead alongside his fiancee in February after taking on a story about alleged tax fraud in the country's parliament.
And Russian journalist Tatyana Felgenhauer was lucky to live after she was stabbed in the neck at the radio station where she worked in Moscow.
The European Union and the United States have piled on pressure for the crime to be solved quickly.
Police say they're looking at all possible motives. But the founder of the news service whose reporters appeared on Marinova's show said before Krassimirov's arrest that he was worried authorities had downplayed links between the popular presenter's murder and the work she was doing.
"I see deliberate attempts to marginalise this killing and manipulate the public opinion that Viktoria was a victim of a random attack or sexual manslaughter," Assen Yordanov said earlier this week.
Yordanov said he couldn't directly link Marinova's slaying to her work, but noted her show tackled "our very sensitive investigation into the misuse of EU funds".
He added that Marinova was the only TV journalist who had agreed to host his website's journalists to discuss the investigation.
Not everybody is convinced there's a link between the two things. Ivan Stefanov, the channel's chief producer, said she had not reported any threats to her safety or noticed anyone acting strangely or following her, The Guardian reports.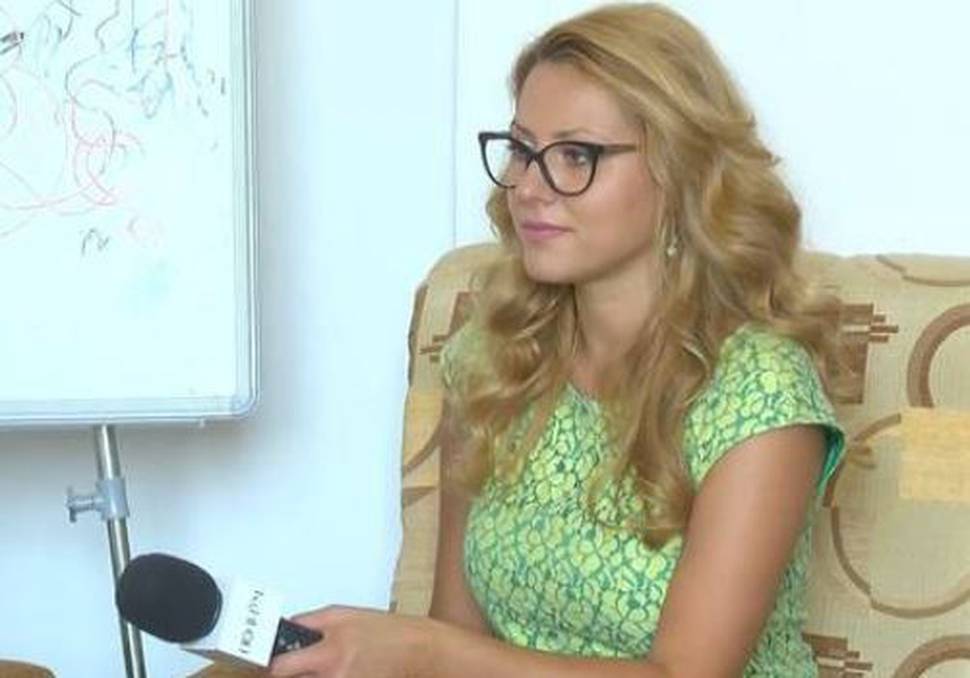 Days after her body was found, Bulgarian authorities said they had opened an investigation into the alleged misuse of European Union funds by building company GP Group.
The ministry said it had frozen €14 million ($A16 million) of the company's assets.
The European anti-fraud office OLAF declined to comment on the killing, but its press office said it was "aware of allegations concerning possible misuse of EU funds in Bulgaria that have been brought to light by journalists in recent weeks".
Vigils have been held for Marinova around the country. Hundreds of mourners gathered in different cities, including the capital, Sofia, offering candles and flowers and expressing sadness at the loss of the young reporter's life.
They held signs and chanted about an end to corruption. Kristina Petkova, a law student from Sofia, said Marinova's murder must be a turning point for Bulgaria.
"There is zero trust in the authorities," she told local reporters. "People have no trust. Whatever results they get from the investigation, people won't believe them, because we've reached a point where people don't feel protected.
"They don't feel comfortable when they are outside. They don't feel comfortable when they are at home."
NTV, the station where Marinova did her work, released a brief statement.
"There will be time for anger. Just let it not be today."
-With AP