Incredible footage captures the moment a teenager saved the life of a toddler who fell on to the tracks at one of Milan's busiest subway stations.
CCTV footage from Milan's Repubblica metro station shows a 2-and-a-half-year-old run towards the tracks and subsequently fall down the gap a minute before the train was due to arrive.

A group of bystanders frantically rushed towards the toddler not knowing what to do, until an Italian student, Lorenzo Pianazza, heroically jumped down next to the tracks to retrieve the boy.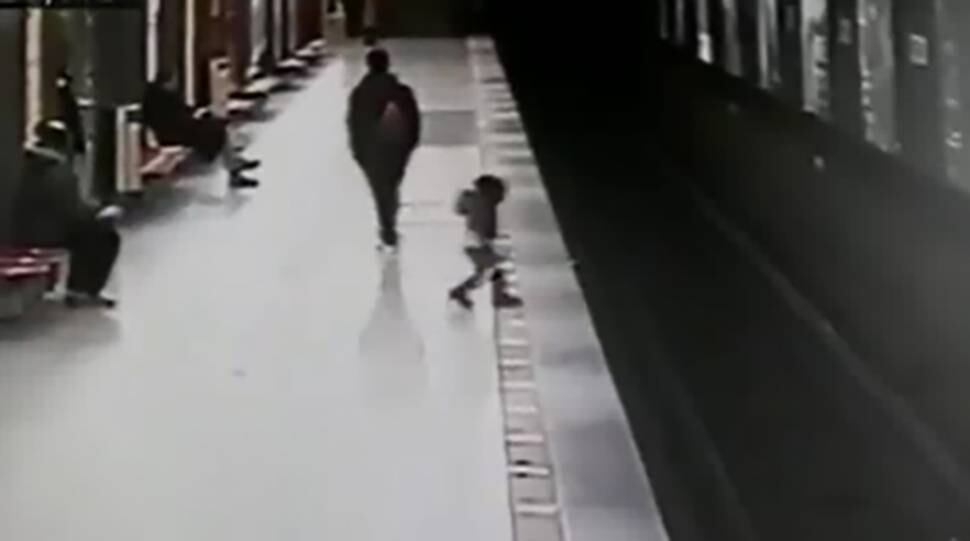 Pianazza told local media he was never fearful for his own safety, he just acted on instinct and adrenalin when he saw the toddler in imminent danger.
"I saw that at the arrival of a train there was a minute and a half, I knew I could do it [in time], and no one else was moving. They were stuck, [the bystanders] stopped and looked on," Pianazza said.
"I'm happy to have done what I thought was right to do and not caused more trouble stepping down on the tracks."
During this time, the station manager on shift, Claudia Flora Castellano, saw the scene unfold on security camera and urgently pressed a red button to stop the train, according to Milan Courier.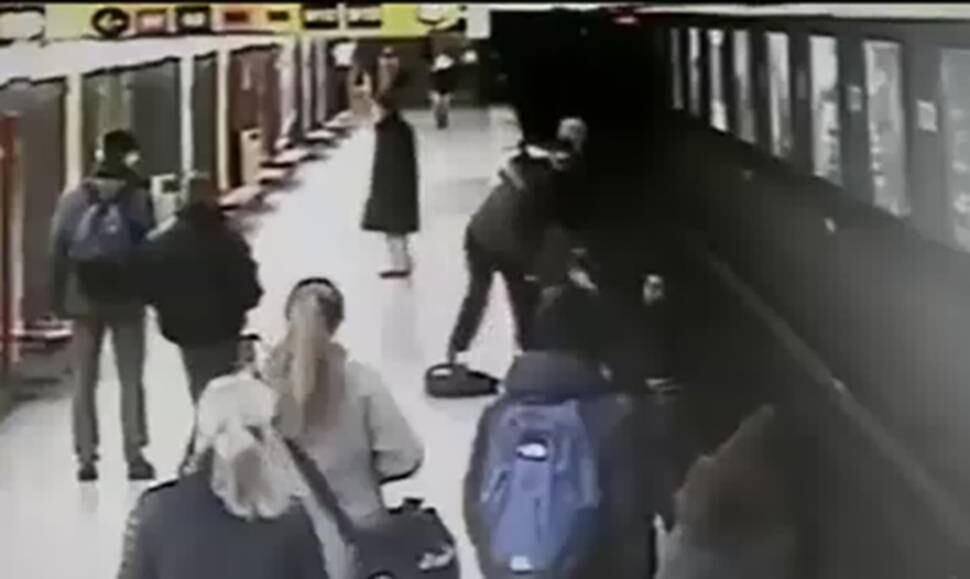 Milan's mayor Giuseppe Sala was impressed by the actions of Castellano and Pianazza and invited them to his office after the incident.
"Today we have witnessed a brave gesture. Thanks to your readiness and that of the station agent which stopped the movement of trains a child was saved," Mr Sala said on Thursday.
"I would like to … thank you both on behalf of the whole city of Milan."
The pair also met the parents of the child, who were very thankful after the terrifying incident.
"[Mr Sala] called me, he wanted to meet us all, including the mother of the child," Pianazza said.
"The mother of the child has already thanked me, the important thing is that the child is back in her arms, the rest does not matter.
"I do not even want to imagine what it must feel like to be in [the mother's] situation."
He said despite the outpouring of thanks and support from the public, he did not feel like a hero.
"They're saying I was brave … I was just ready," he said.