Warning: Distressing material
Adult movie star August Ames wrote to her parents shortly before she was found dead near her home in California on Tuesday.
The 23-year-old's body was discovered days after a "homophobic" tweet sparked an online row - and just weeks after she spoke about about being sexually abused as a child.
It has now been reported that the porn star, real name Mercedes Grabowski, left a note to her family apologising for taking her own life.
The Ventura County Medical Examiner's report revealed the note was found but that it did not make specific mention of cyber bullying in the lead up to her death, The Sun reports.
The report also found no evidence of drugs or alcohol in her car or at the scene but toxicology tests are ongoing.
On September 13, Ames appeared on the Holly Randall Unfiltered podcast where she
discussed mental health and drug abuse, the Independent reports.
She revealed she had suffered "a lot of sexual molestation" when she was growing up but no one believed her when she raised the alarm.
Ames said: "It was just awful. It's still recent where I have to keep myself occupied or else I start thinking about all that s*** and then I fall into a depression.
"I try to do therapy. I hate that word. I hate therapy."
Ames, who starred in almost 290 movies, was attacked online after voicing her concerns about working with an actor who had also starred in gay porn.
She had earlier used social media to warn fellow female porn stars about working with men who have been in gay adult movies.
August tweeted on December 3: "Whichever (lady) performer is replacing me tomorrow for @EroticaXNew, you're shooting with a guy who has shot gay porn, just to let cha know.
"Do agents really not care about who they're representing? I do my homework for my body."
Ames, originally from Canada, was branded a "homophobe" in response.
After being accused of "discriminating" against the gay community, she added: "Sorry, it was just my opinion. My body, my rules. Honestly I'm sorry if I offended anyone."
The tweet drew the ire of many of her colleagues, with both male and female actors weighing in.
"It's extremely unfair to be black listed because a ridiculous naive stigmatism created by unethical homophobes," Eli Hunter tweeted.
"I have been doing films for over 8 years and have never contracted anything because my health and safety comes first. So yes, offence taken."
Nick Capra said she "may be the stupidest woman I've come across in 15 years of this industry".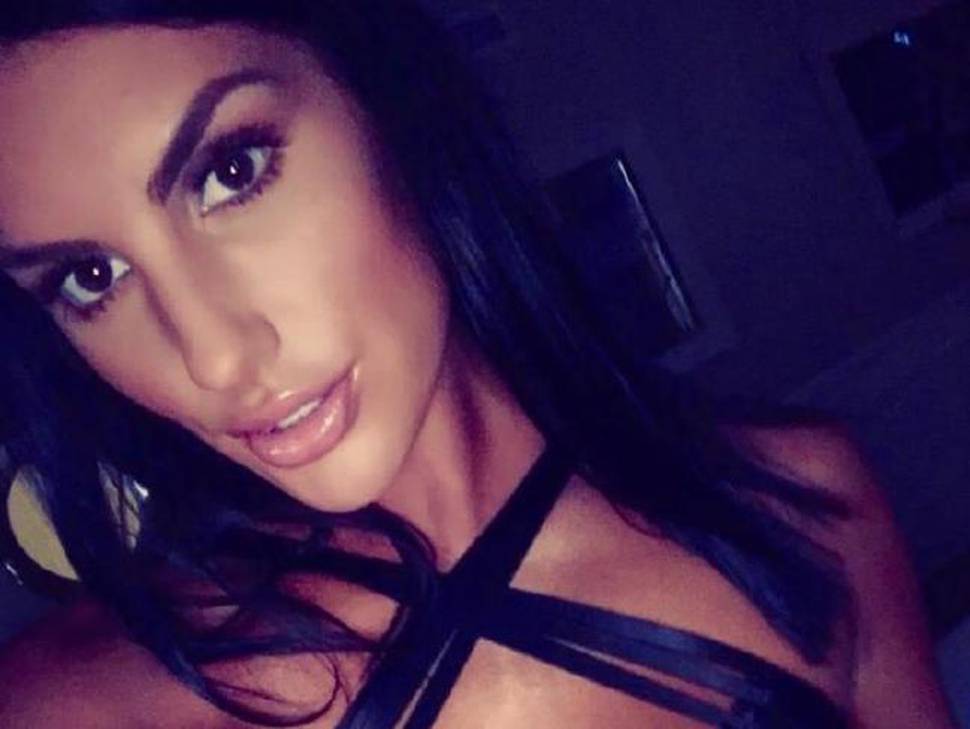 WHERE TO GET HELP:
If you are worried about your or someone else's mental health, the best place to get help is your GP or local mental health provider. However, if you or someone else is in danger or endangering others, call police immediately on 111.
Or if you need to talk to someone else:
• LIFELINE: 0800 543 354 (available 24/7)
• SUICIDE CRISIS HELPLINE: 0508 828 865 (0508 TAUTOKO) (available 24/7)
• YOUTHLINE: 0800 376 633
• NEED TO TALK? Free call or text 1737 (available 24/7)
• KIDSLINE: 0800 543 754 (available 24/7)
• WHATSUP: 0800 942 8787 (1pm to 11pm)
• DEPRESSION HELPLINE: 0800 111 757 (available 24/7)
• SAMARITANS: 0800 726 666
• OUTLINE: 0800 688 5463 (confidential service for the LGBTQI+ community, their friends and families)
• RURAL SUPPORT TRUST: 0800 787 254.
— with Frank Chung