A group of friends have built a four-and-a-half metre waterslide in their backyard, but the local council want to take it away.
Luke Newton wanted to make the most of the upcoming summer and attached the giant green, yellow and orange carnival slide in his backyard to his swimming pool.
His friends took a whole day to assemble the DIY slide before they were soon flooded with messages from locals asking to have a ride on the jumbo ride.
But Perth's Joondalup Council are now trying to deflate the idea and have it removed.
Locals told Sunrise they'd fight to keep the slide intact.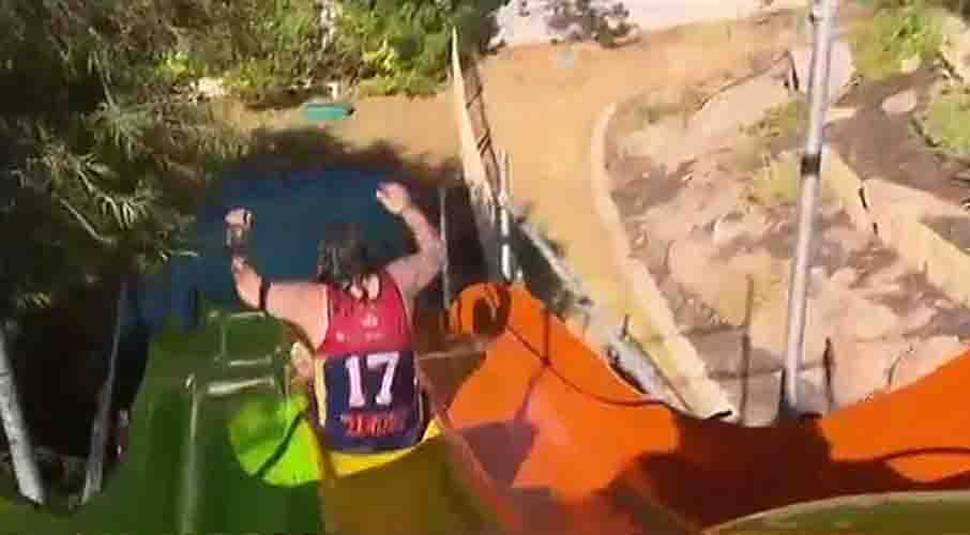 "It'd be awesome to keep it... especially since the hot weather is coming in," one neighbour said.
"The neighbours love it, the kids love it. Why can't we just have some fun?" another local asked.
However, the council have told Newton the slide is "dodgy", giving the Perth resident 14 days to dismantle it.
"We don't set out to be killjoys," a council spokesperson said.
"But we are here to enforce the safety requirements and this structure clearly breaches it."
Despite the council's concerns, Newton says he's made the slide safe.
"To make it safe we've added as much supporting as we can. We've put brackets around the top and railing and put a ladder in.
"It'd like to work with the council, but yeah.
"Safety is in the eye of the beholder. No one is going to do something that puts themselves in danger."