The sheriff leading the investigation into the Las Vegas shooting believes the gunman was not acting alone and that he most likely had an accomplice.
Speaking to reporters this afternoon, sheriff Joseph Lombardo said "he had to have some help".
Lombardo said investigators did not have any other suspects at this stage, but they were "determined to find out if there was".
"You look at the weapon obtaining, the different amounts of Tannerite [explosives] available, do you think this was all accomplished on his own?
"On face value, you've got to make the assumption he had to have some help at some point, and we want to ensure that that's the answer."
Lombardo's frank comments put into doubt an explanation previously put forward by authorities that he was a "lone wolf".
In explaining his theory, the sheriff mentioned Paddock's arsenal of 47 guns and a "plethora" of ammunition, plus his two Nevada residences. He also made mention of his girlfriend, former Australian resident Marilou Danley, who has been named as a "person of interest" in the investigation.
"Maybe he's a super guy that was working this all out on his own, but it would be hard for me to believe that," the sheriff said.
"Here's the reason why: Put two and two together. Another residence in Reno with several firearms, electronics and everything else associated with large amounts of ammo, a place in Mesquite, we know that he had a girlfriend. Do you think this is all self-facing? An individual, without talking to somebody, just sequestered among themselves? I mean, come on folks."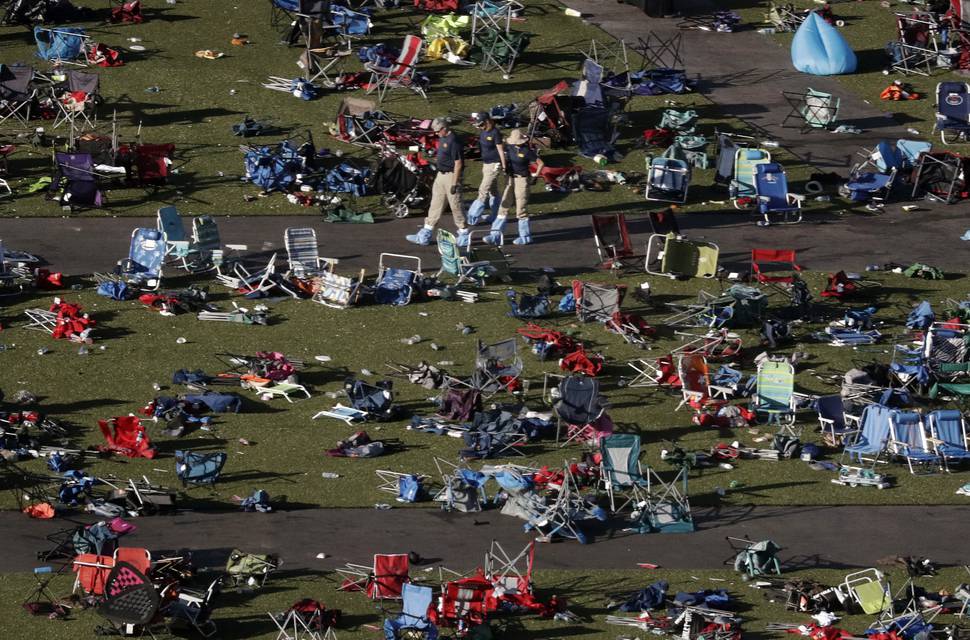 Federal Bureau of Investigation special agent in charge Aaron Rouse confirmed that Danley had been interviewed after she flew into Los Angeles from the Philippines but she is not in police custody.
He also said that investigators had no evidence to indicate Paddock's attack was linked to international terrorism.