When President Donald Trump tweeted on Saturday that Iran had "just test-fired" a missile, he seemed to know something the rest of the government did not. Turns out, he did not.
There was no Iranian ballistic missile launch, three US officials said yesterday.
Iran's Revolutionary Guard had used a military parade on Friday to display its Khoramshahr medium-range ballistic missile, which is capable of reaching Israel and much of the Middle East.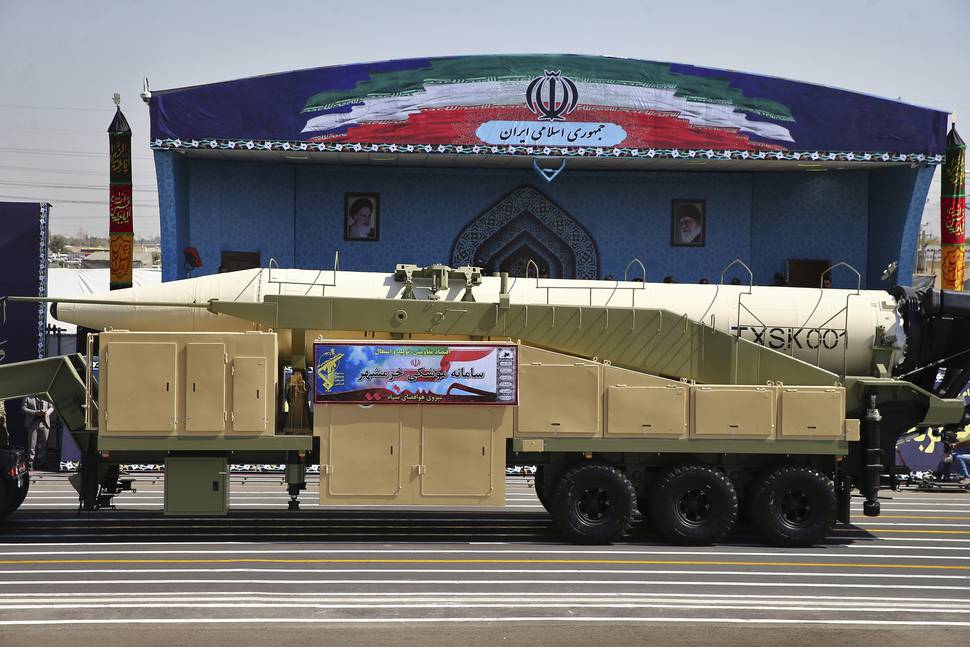 That same day, video of the test firing of a Khoramshahr aired on Iranian state TV. The time or location of the test was not mentioned in the report, and it appears that the video footage was from a failed Iranian missile test earlier this year. Media reported on the launch but there was no official confirmation from military sources.
It's unclear where Trump got his information, but it apparently did not come from US.
intelligence agencies, which keep a continuous lookout for missile launches around the globe. As president, Trump could easily have checked with the CIA or other intelligence agencies to verify whether Iran had actually test-fired a missile.
In his tweet he renewed his criticism of the nuclear agreement reached with Iran during the Obama administration.
"Iran just test-fired a Ballistic Missile capable of reaching Israel," he wrote. "They are also working with North Korea. Not much of an agreement we have!"
The nuclear agreement is designed to prevent Iran from building a nuclear bomb but does not prohibit it from developing missiles.
Among the three officials who said there was no Iranian missile launch last week, one said officials who work on Iran issues were caught off guard by Trump's tweet. All three officials spoke on condition of anonymity because they were not authorized to discuss an intelligence issue.
Trump has suggested he might seek to renegotiate the nuclear deal or abandon it. He told the UN General Assembly last week that the accord was "nothing short of an embarrassment" and the "worst one-sided deal perhaps in American history".
Officials have said Trump might use the October 15 deadline for certifying to Congress whether Iran is in compliance with the nuclear deal to either declare Iran in violation or determine that the agreement is no longer in the national security interest of the US.
General Joseph Dunford, chairman of the Joint Chiefs of Staff, said yesterday that Iran is adhering to its obligations under the nuclear agreement, known officially as the Joint Comprehensive Plan of Action. He stressed that his concern is about Iran's behavior in other areas, such as its development of ballistic missiles and its support for extremist groups.
Dunford declined to say publicly what advice he has given Trump on whether to recertify Iran's compliance with the nuclear deal.
- AP