ESPN has pulled an Asian-American sportscaster named Robert Lee from assignment to a University of Virginia football game because his name is similar to the Confederate general's.
Lee was slated to call UVA's home opener in Charlottesville, Virginia against William and Mary on September 2, but has been transferred to cover Youngstown State at Pittsburgh, an ESPN official told DailyMail.com.
Lee's name is almost exactly the same as Confederate general Robert E. Lee, whose monument was at the center of a rally ten days ago that devolved into violent clashes between white nationalists and anti-fascists leaving one woman dead.
"We collectively made the decision with Robert to switch games as the tragic events in Charlottesville were unfolding, simply because of the coincidence of his name," ESPN said in a statement.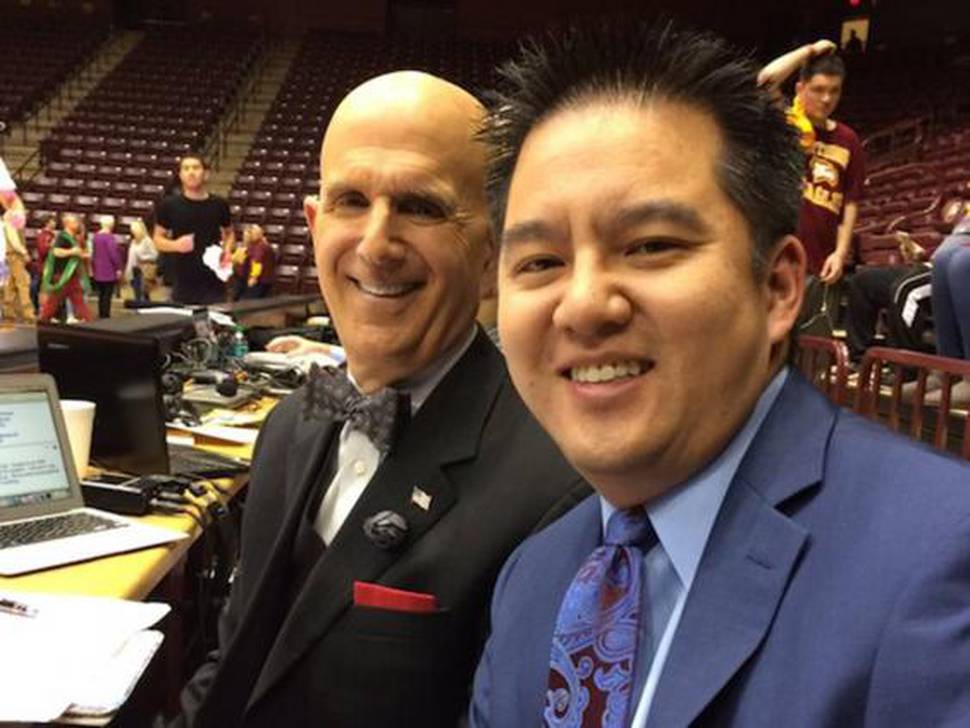 "It's a shame that this is even a topic of conversation and we regret that who calls play by play for a football game has become an issue," the statement continued.
The reassignment and ESPN's rationale for it were first reported by Outkick The Coverage.
Robert Lee has been a professional sportscaster since 1999, according to his resume.
He joined ESPN last year as a play-by-play announcer for college football and basketball games.
Lee did not immediately respond to request for comment.
News of the switch, which seemed at first like a satirical riff on current events, came amid massive national controversy over the fate of Confederate monuments, with a special focus on Robert E. Lee.
The University of Texas removed four Confederate monuments, including one of Robert E. Lee, under cover of darkness early Monday.
Duke University did the same to a stone statue of the Confederate general, after vandals defaced it in the entryway to the school chapel in Durham, North Carolina.
Other vandals have taken matters into their own hands, defacing monuments in several states.
The statue of Robert E. Lee in Charlottesville will be covered with black fabric to mourn the death of Heather Heyer, the city council voted on Tuesday.
The 32-year-old woman was killed when a car slammed into a group of people protesting a white nationalist rally in the city.