A young boy was among those winched to safety after as many as 100 people were trapped inside cable cars dangling over Cologne.
Public transport authorities for the city say 32 of of the cars were operating on the line, which runs over the Rhine, when the mishap occurred, according to Daily Mail.
Dramatic images show the trapped people, one with a baby in his arms, to reach the safety of fire engine ladders.
When the one car collided with the pillar, the others were brought to a stop, leaving passengers waiting helplessly above the city's streets.
Thomas Miebach, managing director of the Cologne cableway company, is baffled how the cable car bumped into the pillar, particularly as there was no strong breeze.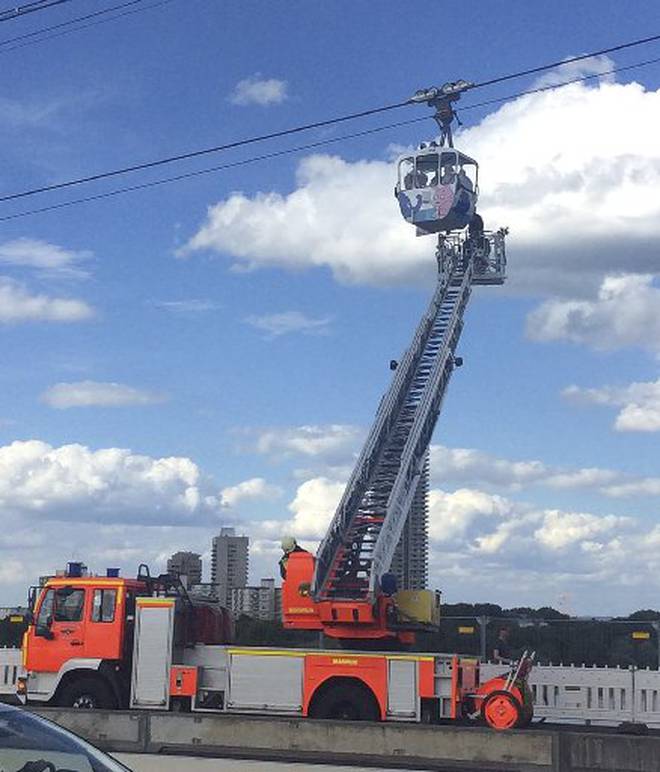 Transport and fire department officials say that as many as 100 passengers, including children and elderly citizens, were left stranded.
Some are stuck in cable cars over the river which are not accessible with the fire engine ladders.
Around half of those have currently been lifted down to safety, with crews being recruited from outside the area to assist with the operation.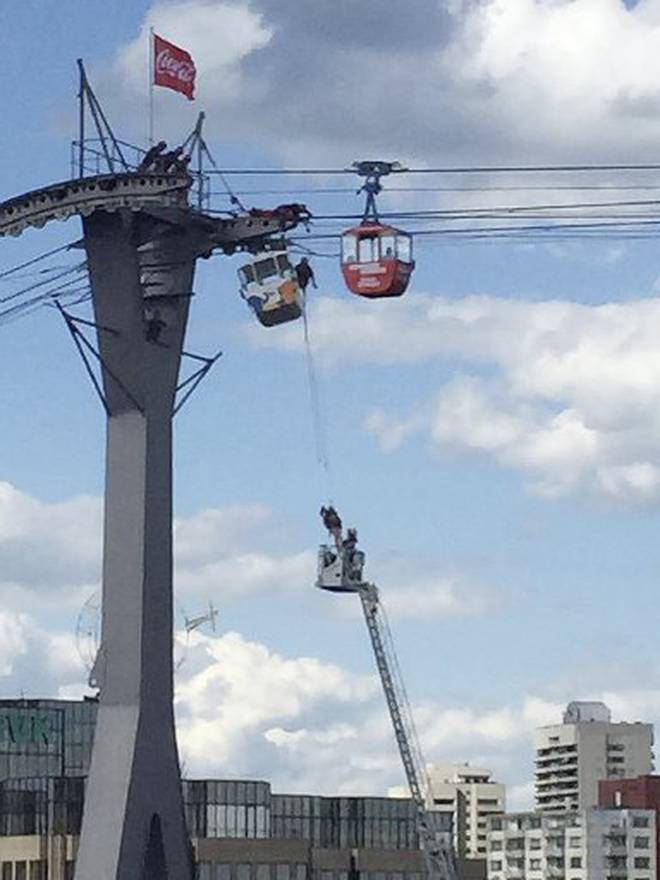 Witnesses report that fire crews are using a mobile crane to bring down the first of them.
No injuries are being reported.
Cologne's Mayor, Henriette Reker, praised the passengers for their patience and understanding.
She said: "They are in the best hands at the Cologne Fire Brigade. Something like this has never happened before."
The mayor added that she has used the cable car several times and has no concerns about the system because of the incident.
In Cologne, gondolas have been hovering over the Rhine for 60 years.
The cable car has always been a popular means of transport in the city for locals, connecting the zoo to the Rheinpark on the opposite side of the river.
However, the cableway, which opened in 1957 to the opening of the Bundesgartenschau, is regarded as a tourist attraction.