The body of a woman was discovered on a flooded property in northern NSW yesterday as residents throughout the region braced for more bad news, with many people still missing.
NSW Police confirmed the woman disappeared in floodwaters overnight. She was found on a rural property at Upper Burringhar, 20km south of Murwillumbah.
"Her body was found by a family member about 8am on Friday," a NSW spokesperson said in a statement.
It comes as towns are under water and people are missing as the storm system continues to smash the regions.
In NSW, where parts of the towns of Murwillumbah, Chinderah and Lismore have been rendered rivers, SES Deputy Commissioner Mark Morrow has braced locals for "distressing news".
There had been more than 200 requests for assistance in northern NSW since flooding began, but some who called for help could not be reached.
"There could be people overnight that perished in that flood, we don't know at this stage," Morrow told ABC yesterday. "As we start to go out to find people that made those calls overnight, there could be some very distressing news." NSW SES assistant commissioner Kaylene Jones said it was an "absolute" possibility there were more missing people emergency workers didn't know about.
"We've received requests from people who were in a position to do so, we're not aware at this time if there were other people who were unable to call for existence prior to being impacted by those floodwaters."
Several flood-affected northern NSW towns have been declared natural disaster zones after hundreds of residents fled inundated homes and nearby rivers peaked. Several towns in the state's north have been affected by the deluge caused by the remnants of ex-tropical Cyclone Debbie - including Murwillumbah, Chinderah and Kyogle - with the Wilsons, Richmond and Tweed rivers peaking. The federal and state governments yesterday announced natural disaster assistance would be available for those in the Ballina, Byron, Kyogle, Lismore, Richmond Valley and Tweed regions.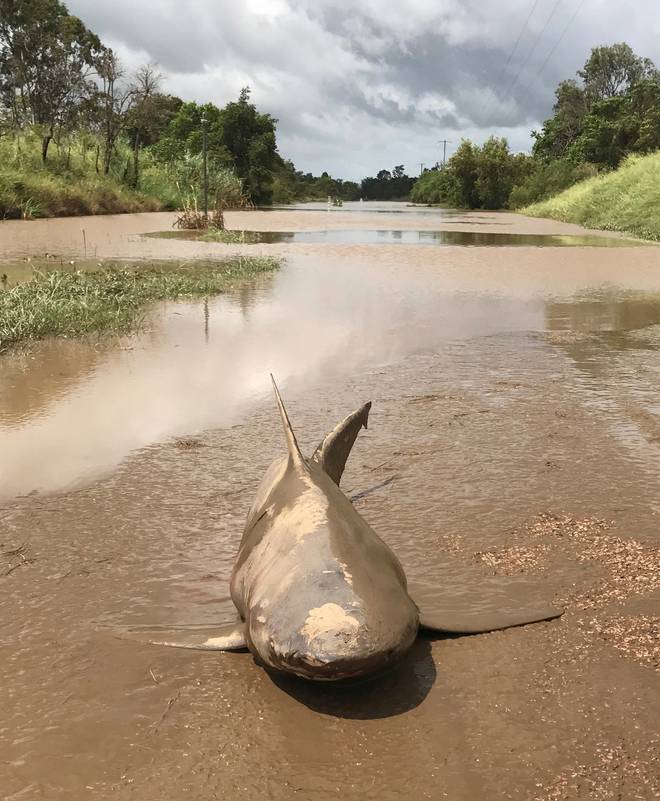 "We are committed to ensuring those impacted by flooding have the support they need to recover and rebuild and will extend assistance to other areas if required," NSW Emergency Services Minister Troy Grant said in a statement.
On the Gold Coast, wild winds were on their way as the low pressure system strengthened and combined with a cold front out to sea, the Bureau of Meteorology has warned.
In Queensland where flood levels continued to rise, an unknown number people were awaiting rescue and at least one person was unaccounted for.
Police Commissioner Ian Stewart said a man in the Lamington National Park in the state's Scenic Rim region was considered missing.
"My understanding is he is a bushwalker and he remains unaccounted for," he said. "You can just imagine what the conditions are like there ... it would be a very treacherous situation."
Major flooding was affecting areas of southeast Queensland and northern NSW, where some parts received up to 789mm of rain in the 24 hours.
Roads have been turned into rivers and rescues are under way as flood levels around Brisbane match those seen in the disastrous fatal deluge of 2011. Some parts of southeast Queensland and northern NSW have seen their worst flooding since 1954.
Meanwhile, Queensland Premier Annastacia Palaszczuk said isolated north Queensland communities recovering from the wrath of Cyclone Debbie haven't been forgotten, and help was on the way.
The Premier said there was widespread damage across the state as a result of the wild weather, and added that emergency services were "very conscious" about struggling communities such as Bowen and Airlie Beach.
"We are trying to get in there as quickly as possible. Let me make it very clear - help is on its way," she told reporters at Beenleigh, where the local train station has been swamped by floodwaters.
- news.com.au, AAP