A Queensland teen who acted on a foolish boast to swim at night in a croc-infested river was in the jaws of a saltie seconds after hitting the water.
Lee De Paauw, 18, has undergone surgery for gruesome wounds to his arm after he leapt into the Johnstone River at Innisfail just before 2.30am local time yesterday.
British backpacker Sophie Paterson said the teen had been boasting to drinking companions at a local hostel that he was willing to take a night-time dip in the river, which is a known croc habitat.
Within seconds of leaping from the Innisfail esplanade wharf, he was engaged in the fight of his life when a croc, said to be over 3m-long, took him in its jaws.
"He was talking about the local creek saying 'I can swim out' and so we said 'go on then', but we didn't think he would do it," Paterson has told the Courier-Mail.
"It all happened very fast, pretty much as soon as he jumped in, there was splashing and screaming. There was blood everywhere and he just wouldn't stop screaming."
Paterson said she felt sorry for the local teenager, who would have known about the dangers of acting on his boast.
Paramedics say De Paauw was incredibly lucky to have freed himself from the croc's jaws before it went into a death roll and drowned him.
Whitsunday MP Jason Costigan said locals should understand the dangers of living in croc country.
"Most people have got common sense ... we can't legislate to protect dickheads ... " he told the paper.
Brenton Gangemi, who owns local wildlife cruise company Snapping Tours, said he believed the croc was a three-and-a-half to four metre male saltwater crocodile that had been frequenting the area of late.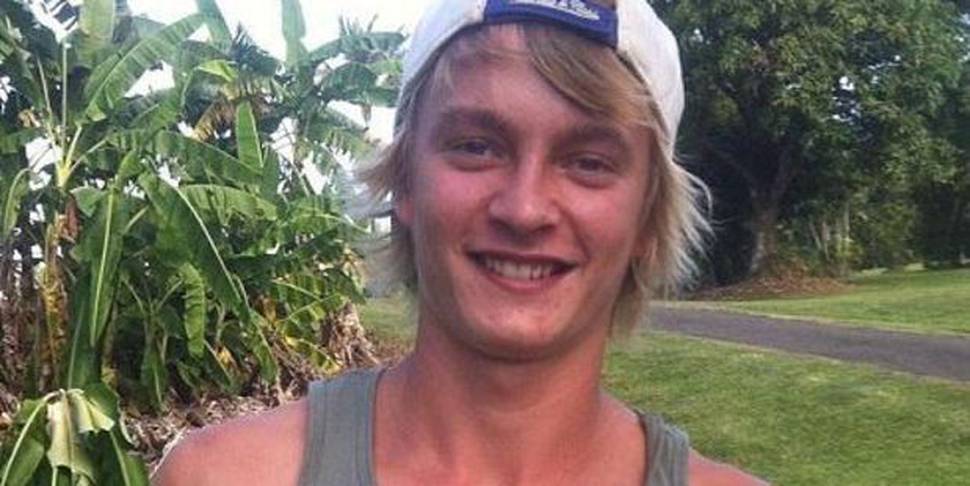 In May last year, federal north Queensland MP Warren Entsch also bemoaned the lack of sense shown by some, after NSW woman Cindy Waldron, 46, was taken by a croc in the Daintree National Park.
Waldron was snatched by a croc after venturing into the water with a friend late at night. Leeann Mitchell tried in vain to drag her to safety.
"You can't legislate against human stupidity," Entsch said at the time.
Rangers are trying to locate the croc believed responsible for the latest attack.
- AAP