WARNING: Distressing content
A two-year-old boy was murdered in Chicago on Monday afternoon in a gang-related shooting that was streamed on Facebook Live.
Toddler Lavontay White was riding in a car with his pregnant 20-year-old aunt Breunna Devonte and her 26-year-old boyfriend, who has not been named, when a gunman cut them off, got out of the car and opened fire on their vehicle, the Daily Mail reports.
Lavontay is the third child to be shot this week in Chicago; and the second to die.
The video starts with Devonte and her boyfriend singing along to music while her nephew sits in the back seat.
About three minutes in, the sing-a-long turns violent when several shots ring out and Devonte can be seen scrambling out of the car.
She then runs down the alley where they had been driving and begs for a neighbour to let her into their home.
"Call 911! They killed him ... I have a bullet in my stomach," the woman screams.
"Please, please, I can't breathe," she continues. "Oh my God, please don't, Lord, I can't go. I can't go."
Both Lavontay and his aunt's boyfriend were shot in the head during the attack, and were later pronounced dead at Stroger Hospital.
Devonte sustained gunshot wounds to her stomach but she and her unborn baby are in fair condition at Mount Sinai Hospital and are expected to survive. Family say she was about four months pregnant.
No one is in custody yet, but police say they have several leads.
Devonte's boyfriend, a known gang member, is believed to be the intended target of the shooting.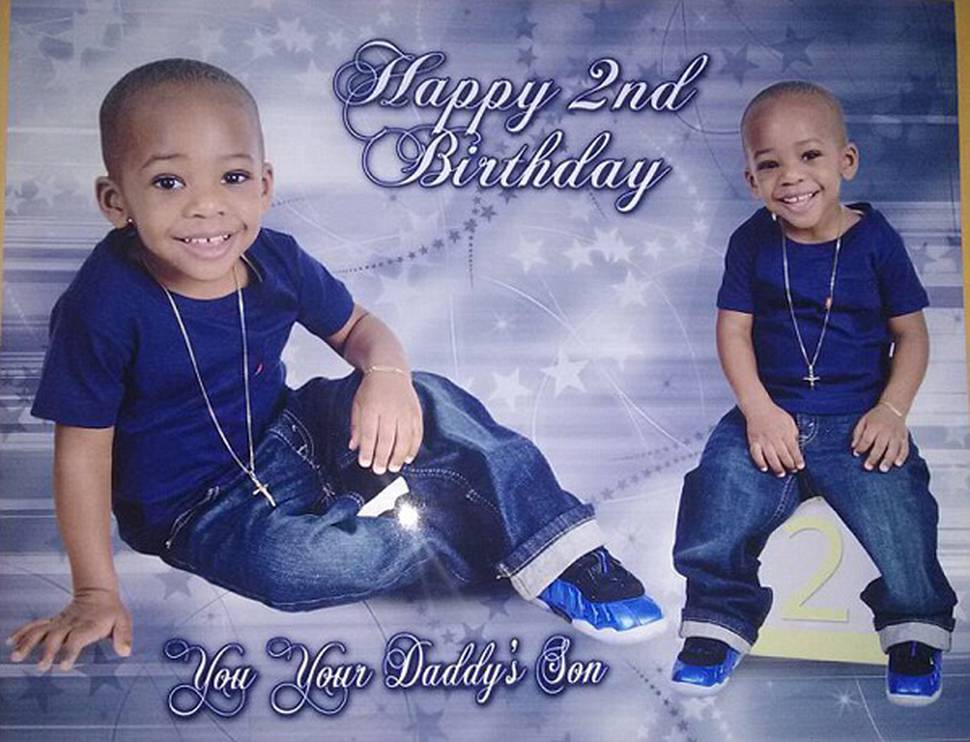 "We have very promising leads, we have video," Chicago Police Superintendant Eddie Johnson said.
"There's no doubt in my mind that we'll find him."
Lavontay was the second child die from a shooting on Monday in Chicago.
Takiya Holmes, 11, died Sunday from wounds suffered in a Thursday shooting.
A 19-year-old has been charged with her murder.
Another girl, 12-year-old Kanari Gentry Bowers, was also wounded in a shooting over the weekend and remained on life support.
"This has got to stop," Johnson said at the crime scene.
"Our children shouldn't have to keep paying the price for our inability to hold repeat gun offenders accountable for their actions."
Chicago Mayor Rahm Emanuel also said that when children are killed "our consciences are shaken and are hearts are broken."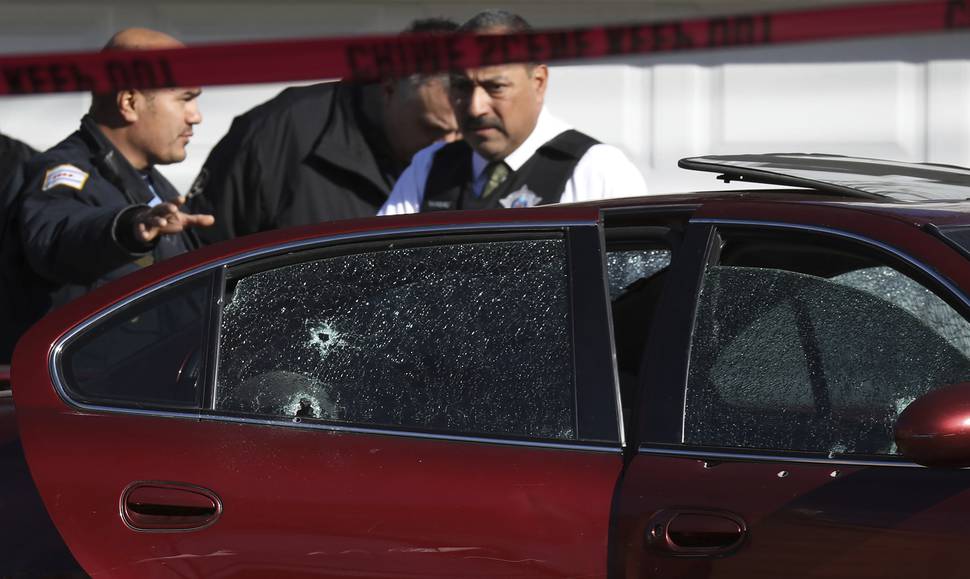 Chicago has seen a recent spike in gun violence. Last year, the city had 4000 shooting victims and 762 homicides, a two-decade high. The issue hasn't stopped this year. Since the beginning of 2017, there have already been at least 76 homicides.