A tree surgeon died today after his chainsaw "kicked back" into his neck and he was left dangling on his rope.
Father-of-one Gregery Bulbuc, 31, was killed in the tragic accident in Bermondsey, South London, while trimming a tree in a private back yard.
The Romanian worker who was employed by Aralia Tree Services had a one-year-old son and was a week away from celebrating his 32nd birthday.
His work colleagues slammed a ladder against the tree and raced up it to try to bring him down.
A neighbour called emergency services after she saw the man "slouched and hanging" from the tree.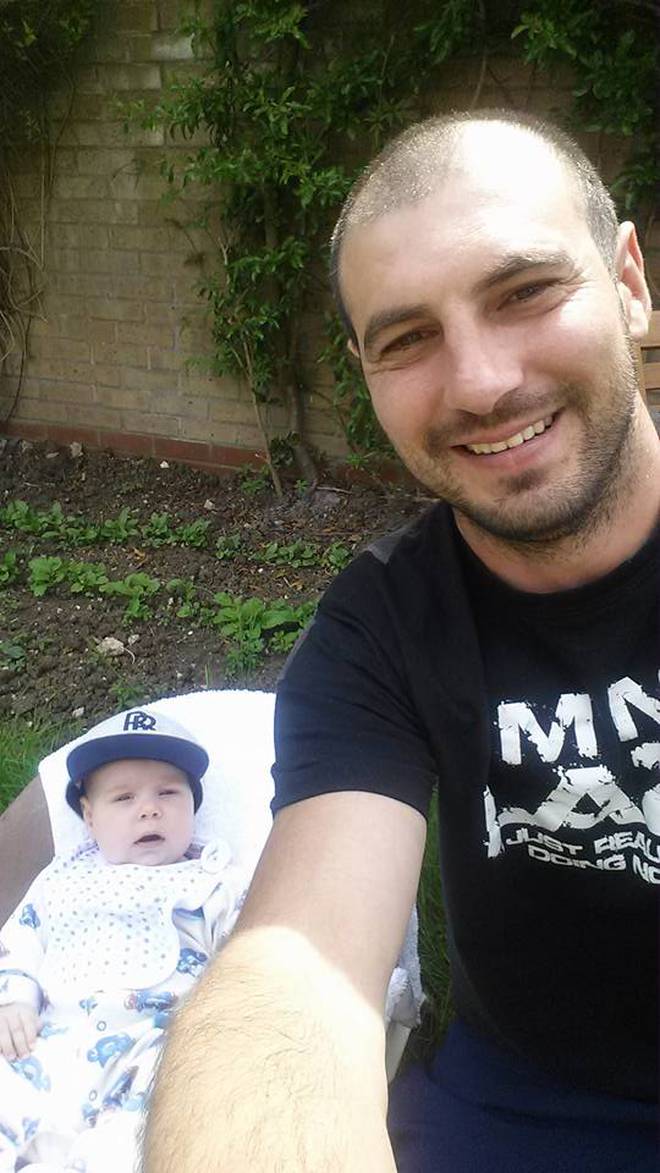 The woman, who did not wish to be named, said: "It was before lunchtime.
"My daughter was going out, she saw him and she said: 'You need to come out Mum, there's a man in the tree'. I looked and he was slumped over and hanging.
"I'd come out about 20 minutes earlier and I had heard the noise of the chainsaw. But you could tell it wasn't cutting anything, it was just on.
"It wasn't making contact with anything. I couldn't see any blood, I didn't have my glasses on. I just saw him hanging from the tree.
Emotional friends and relatives stared at the ladder this afternoon where Bulbuc sustained his fatal injury.
Fighting back tears Bulbuc's brother Ioan Bulbuc, 27, who also works as a tree surgeon, said: "He was the perfect brother. He was a dad, he has one boy who is one years old. We lived together in the same house in Beckenham.
"We are both Romanian and my brother was here from around 2001 to 2002, a long time. He had been working as a tree surgeon for 10 years.
"He was always so happy. He was so happy to have a little boy. Gregery's birthday was next week, he was such a happy person."
Charlie Brenland said he saw police cordon off the road, adding: "Witnesses and the police said there had been an accident with a worker on one of the trees.
"Someone there said one of the tree surgeons had an accident with a chainsaw."
Ioan Bulbuc added: "The police have told me nothing. His boss has told me that he cut something and the chainsaw kicked back.
"It rebounded onto the neck and he didn't fall down at first because of the rope."
A spokesman for the Metropolitan Police said: "This is believed to be a workplace accident and the Health and Safety Executive (HSE) will be informed in due course."
In a statement, the London Ambulance Service said: "We sent an ambulance crew, a single responder in a car, a paramedic on a motorcycle, an incident response officer and our Hazardous Area Response Team to the scene. We also dispatched London's Air Ambulance.
"Sadly, despite the extensive efforts of our crews, a patient died at the scene."
A spokesman for the HSE said it was "aware and assisting the Metropolitan Police in their investigation and HSE inspectors are attending the site".