Two members of a girl gang who performed a bizarre sex ritual on an amateur footballer after plying him with vodka have been jailed.
Brogan Gillard, 26, Paige Cunningham, 22, and Shannon Jones, 20, danced provocatively around their naked victim, as they filmed themselves cutting their victim's hair, slicing vegetables over him and parting his bottom cheeks, the Daily Mail reports.
They then posed for trophy photos with their victim in the kitchen at Gillard's house and posted them on Snapchat, one with the caption "terrorised!".
Judge Graham Knowles asked members of the public to leave the court when the "sensitive" mobile phone footage was played.
Sitting beside her co-defendants in the dock, Gillard buried her head in her hands and gasped "oh no" repeatedly as the footage was shown.
Gillard, the gang ringleader, parted the man's bottom cheeks holding a pair of scissors, while another woman was heard off camera squealing "stick a knife up his bum, stick it up his bum!"
The women from Barrow-in-Furness, Cumbria, targeted the amateur footballer and took him back to their home on November 29, 2015.
They then tormented and humiliated the naked 20-year-old footballer, who was in the foetal position on the kitchen floor, as Gillard sliced onions over his naked body and parted his bottom cheeks.
Their victim's mother, who was trying to contact her son, overheard "girlie screams" at the other end of the line but was not able to speak to him.
The women pleaded guilty to sexual assault at Preston Crown Court.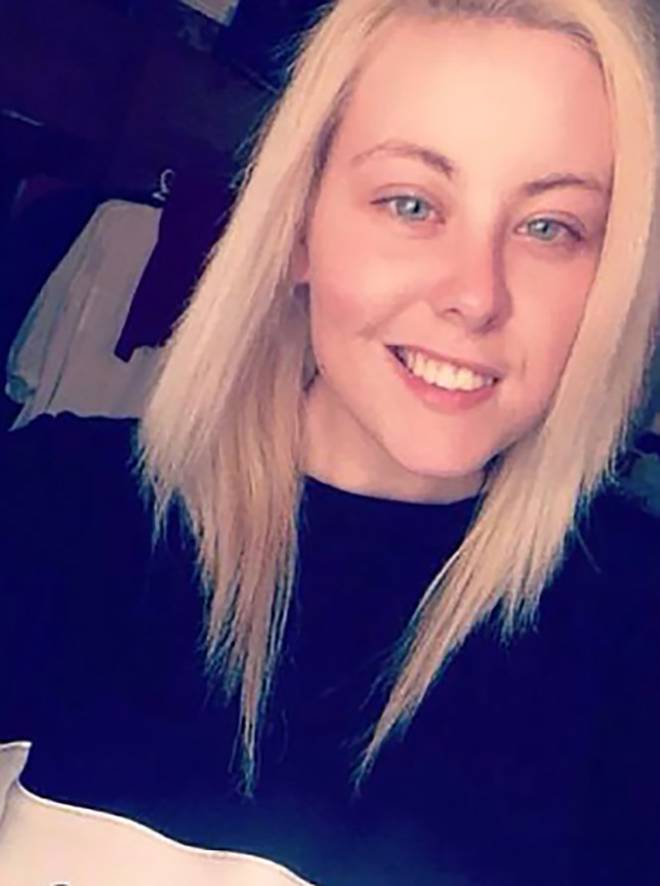 Judge Knowles said: "The purpose of the defendants is to demean and humiliate for their own entertainment at the time. They found it amusing as the video clearly shows.
"He was at their mercy. They had none."
Following the attack, the victim suffered flashbacks and was unable to sleep. He had to shave his hair to try and cover the patches left by Gillard.
Gillard was sentenced to 31 months behind bars, while Cunningham received a 10 month sentence.
Jones will be sentenced at a later date.
The court heard the women had picked up the young footballer in Healey's Bar, Barrow-in-Furness, where he had been out with his girlfriend on November 28.
The trio plied the victim with vodka before taking him home to Gillard's house, where they performed the humiliating sex attack.
Francis McEntee, prosecuting, said: "This was overall an offence of demeaning and humiliating the victim and the means of doing that was by means of sexually abusing him and recording it, terrorising him."
Their victim, who cannot be named for legal reasons, was found on his doorstep by his mother, at 5.30am, wearing a pair of shredded trousers and with clumps of his hair missing.
Dazed and confused, he shouted: "Get them off me, there's something up my bum, I want to go home."
Police went to Gillard's house, where she claimed two gay men had been making her feel uncomfortable.
She later admitted lying and said she had cut the victim's hair "because he's a d**k".
She told officers it was a practical joke and something she had seen in films and at parties.
Sharon Watson, defending, said Gillard was "genuinely disgusted and appalled with herself' and said the incident was 'unplanned and opportunistic."
Cunningham's lawyer, Mike Brady, said: "There was a complete and utter lack of appreciation at the time of how serious the behaviour was. She can't quite bring herself to believe she acted in this way."
The victim's mother said: "It is one of the worst things that could have happened. There was no physical injury, it is more the psychological trauma."