Eighteen-month-old Ares Baroz had been bleeding in his brain and had fractures on his skull, legs and shoulder area when he died on November 23, court records say.
Last week, prosecutors revealed new information that they say could shed some light into the boy's life at home.
A picture found on his mother's cellphone shows Ares with the words "thug life" scribbled in black Sharpie across his tiny stomach, Assistant District Attorney Susan Stinson told The Washington Post. A fake tattoo and the word "loco" can be seen on his forehead.
It's unclear when the pictures were taken or whether they were somehow connected to the boy's injuries. But his mother, 27-year-old Miranda Rabago, of Santa Fe, New Mexico, who told police she's the toddler's only caretaker, has been indicted on child-abuse charges. Her public defender, Stephen Taylor, said it's too early in the case to say what those pictures suggest or indicate.
"It's difficult to look at something like that and think the worst about that kind of picture, especially in the context of what we know so far," Taylor said. "I just want to caution everybody into thinking that there's something to that evidence, when we haven't gotten everything yet to see the whole picture, the whole story about what led to Ares's death."
But Stinson said the pictures indicate, to some extent, how the boy was treated at home.
Prosecutors believe that the boy's injuries, including the fractures and the brain bleeding, happened over a period of time. Hospital staff also determined that Ares was malnourished and under-cared for, according to a criminal complaint.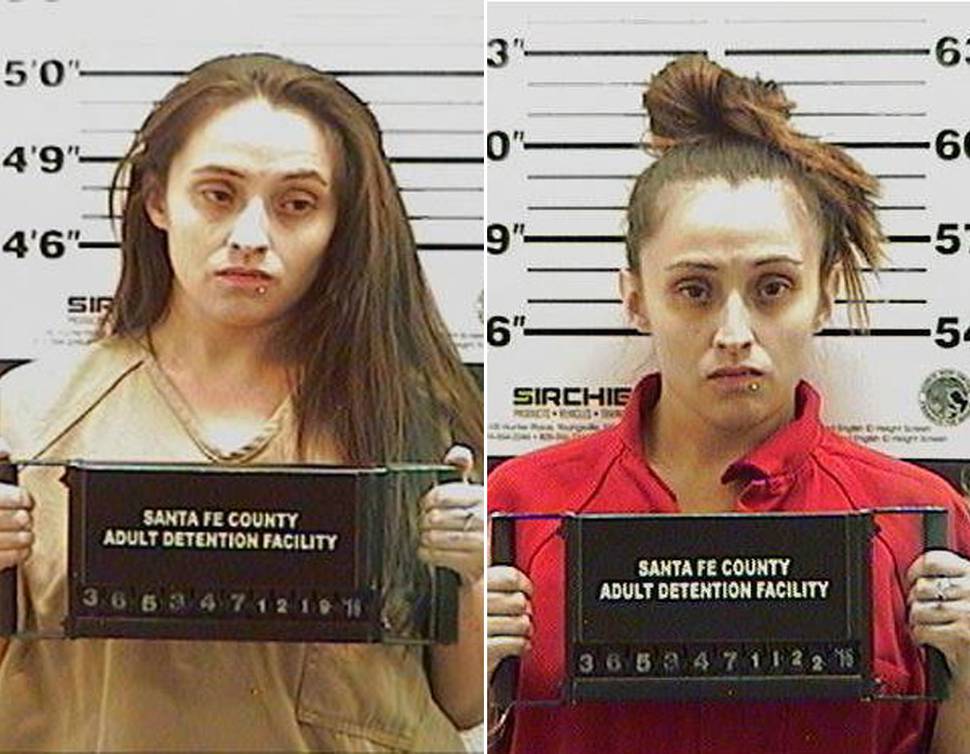 Ares was taken to the hospital the evening of November 21. Hospital staff called police after they determined that the boy had a skull fracture and suspected that he was being abused. A detective also noticed bruises and red spots on the boy's face, according to the complaint.
Rabago, who has denied hurting her son, told police that the boy seemed normal and didn't have any bruises when she woke up at about 7am that day. She said she and the boy rested on a mattress in the living room at about noon. The boy fell asleep, Rabago said, and she moved him to his crib, according to the complaint.
Rabago, who was pregnant, slept the rest of the day, she told police. When she woke up at about 5pm, the boy was unconscious and wasn't moving, the complaint states. He was taken to the hospital shortly after.
Ares died two days later.
A doctor told police that the boy had what's called "black brain," a head injury caused by shaking, the Santa Fe New Mexican reported.
After searching Rabago and her boyfriend's apartment, police found blood on a pillow in the boy's crib and a sippy cup with rotten milk in it, according to the complaint. They also found marijuana pipes in the bathroom and next to the mattress in the living room.
Rabago, who was indicted last month, is adamant that she did not hurt her son, her attorney said. She pleaded guilty in Santa Fe District Court on Friday, according to the Albuquerque Journal. If convicted, she faces up to 21 years in prison and US$20,000 in fines, Stinson, the assistant district attorney, said.
Another couple and their two young children were living in the apartment with Rabago and her boyfriend, authorities say.
Court records show Rabago has filed for divorce from Ares's father, Brandon Baroz, who is serving time in a community corrections facility in Colorado.
Rabago's two other children are in Colorado with her parents, the Albuquerque Journal reported.
Ares's death is the second suspected child-abuse death in recent months in Northern New Mexico, the Santa Fe New Mexican reported.
Likely the most high-profile and horrific child-abuse case the state has seen is the death of 10-year-old Victoria Martens in Albuquerque.
Officials say Martens was drugged with methamphetamine, sexually abused and killed last August. The girl's mother, Michelle Martens; Martens's boyfriend, Fabian Gonzales; and Gonzales's cousin, Jessica Kelley, have been charged.
The Albuquerque police chief called the girl's death "the most gruesome act of evil" he has ever seen in his career.