The half-brother of Prince Harry's actress girlfriend has been charged after allegedly holding a gun to a woman's head following a drunken argument, The Mail on Sunday can reveal.
Thomas Markle Jr - whose half-sister Meghan has been dating the young Prince for several months - was arrested late on Thursday in Grants Pass, Oregon.
The 50-year-old, whose father Thomas Markle Sr is also Meghan's dad, was taken into custody after a drunken argument with a woman that is said to have escalated into violence.
He was charged with menacing, pointing a firearm at another person, and unlawful use of a weapon, according to public police records.
Deputy Jill Elardi, of Josephine County Sheriff's Office, confirmed the arrest and charges. She said: "He was arrested at 11pm on January 12 and released on Friday at 10am. He will be going to court for it."
A mugshot of Markle looking red-faced and rumpled was posted on a website that collates arrest records from across the United States.
Bail for his release was set at $1,500 - about £1,200 - and he called his ex-wife Tracy Dooley at 3am to ask her to help stump up the cash.
His arrest will almost certainly prove embarrassing for Meghan, the star of US legal drama Suits, and raise questions in Royal circles about her suitability as a consort.
Tracy said: "I don't want this to be embarrassing for Meghan. Tom has had a little fame and publicity since Meghan started dating Prince Harry. He wants what's best for her. He is so happy and proud for her.
"They used to be very close but there has been some separation over the years. The last thing he would want to do is to hurt her."
Meghan's burgeoning relationship with Harry, 32, has already been described as 'serious'. She has visited the Prince in London at least twice and stayed at Kensington Palace. The pair are expected to go skiing next month.
Some commentators have suggested the young couple may even marry and friends of Harry describe him as being "loved up". Meghan, 35, has also met William and Kate.
The alleged bust-up happened late on Thursday after a drinking session at Thomas Jr's flat. According to local reports, the window fitter "grabbed a gun and pressed it to the woman's head in an attempt to get her to leave the home."
Tracy, a recovering alcoholic, said her ex-husband also has alcohol issues. The pair were married for 11 years until they divorced in 2001.
"When he called he sounded very sad and asked if I would help to get him out of jail," she said.
"I hope this incident helps him get the help he needs to deal with alcohol issues he might have. All of his family love and support him and are very concerned about him. He needs to recognise if he has a problem and seek the help he needs."
She said Thomas Jr had moved to Oregon after 'having issues' in California following a split from a partner. "Both his boys are here in Oregon so he came here for a fresh start," she said.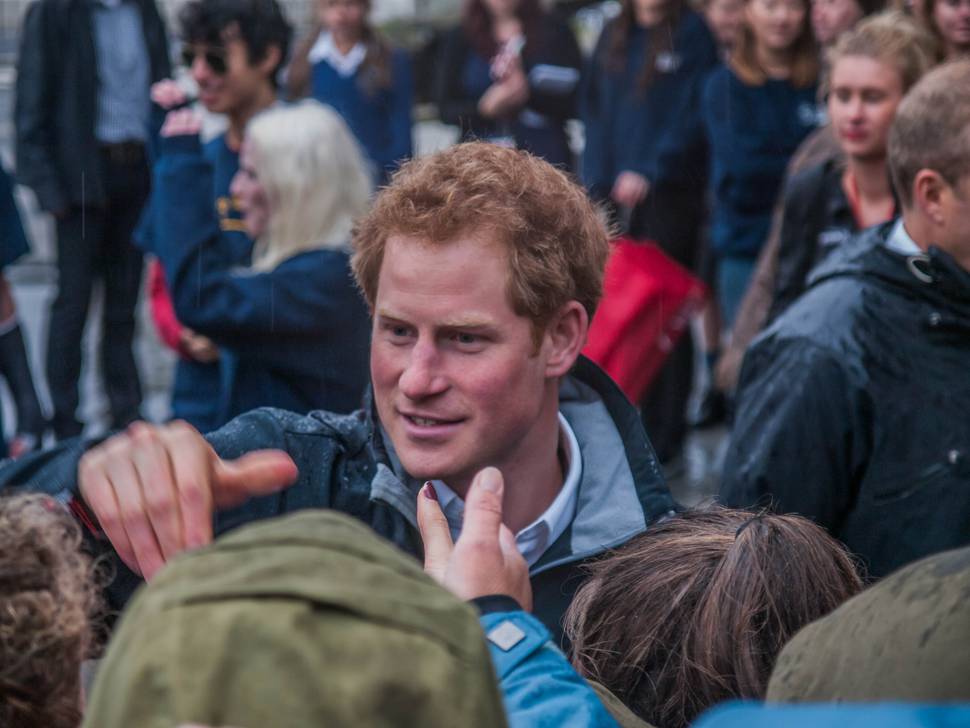 "He had issues with alcohol during our marriage, as I did. My life was a mess until I got sober. Tom and I partied a lot when we were married. I don't know what he was doing in California. He had a tendency to drink too much."
She added: "I'm sure Meghan would want him to get the help he needs."
Earlier this month Thomas Jr said his 72-year-old father was "proud" of his Meghan's relationship with Harry and said the pair were "very much in love".
"My dad knew about [the relationship] from the start," he told MailOnline. "He first met Prince Harry about six months ago in Toronto."
Thomas Jr lives in Grants Pass, with his girlfriend Darlene Blount, 36. His two sons - Tyler, 27, and Thomas Dooley, 25 - live nearby. Thomas Jr, who was born in Chicago, is the only son of Thomas and his first wife Roslyn, now 71.
By the time Meghan was born in 1981, Thomas Jr was living with his father, sister Samantha and step-mother Doria in Los Angeles.
Apart from her parents, Thomas is Meghan's closest relative. Speaking of his half-sister's relationship with Harry, Thomas Jr said: "I think it is wonderful. As long as he takes care of and loves Meg, he doesn't have to do anything else - although I would like to shake his hand and meet him."
Reports Daily Mail