A newborn baby who was kidnapped from a Florida hospital 18 years ago by a woman pretending to be a nurse has been found alive and well in South Carolina.
The mystery of Kamiyah Mobley became a national sensation when she was taken from her mother's arms at the University Medical Center in Jacksonville in July 1998.
Jacksonville police have since revealed the teen found out on Friday morning that the woman who has raised her in Walterboro is not her mother, reported the Daily Mail.
Gloria Williams, 51, has been arrested and charged with kidnapping and interference with custody.
Jacksonville Sheriff Mike Williams said she will be extradited back to the city.
The sensational news shuts a cold case that accumulated more than 2,500 leads and tips and captivated both the city and the country for a decade.
It was a tip last year that led Jacksonville police to South Carolina, where they found an 18-year-old woman with Kamiyah Mobley's birth date but a different name.
They soon found out that fraudulent documents had been used to establish her identity.
A DNA sample from the teen was taken and submitted to a crime lab, where it was matched with the original newborn DNA taken the day Kamiyah was born.
The test confirmed the teen was, in fact, Kamiyah.
Sheriff Williams revealed that the name the teen has used for the last 18 years will not be revealed.
'She's going to need time and assistance to process all of this, so we are respecting her privacy.'
Sheriff Williams said Kamiyah appears to be in 'good health' and a 'normal 18-year-old woman'.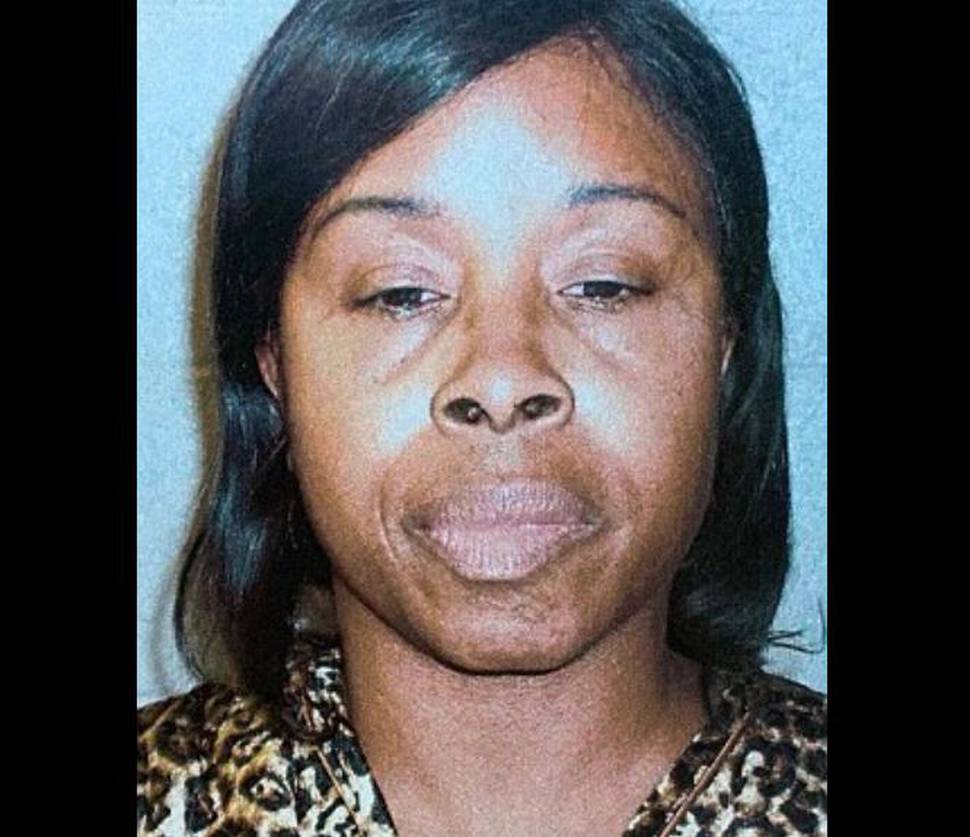 He said she first had an inclination a couple of months about that she may have been involved in the national kidnapping case in some way.
Sheriff Williams said the teen only found out on Friday morning that her concerns had been confirmed.
'She's taking it as well as you can imagine,' he said. 'We have victim's advocates up there, she has a lot to process, a lot to think about.'
Gloria Williams was arrested on Friday morning at her home. Kamiyah was not present when she was taken in to custody.
The sheriff said Kamiyah had lived at the home with Williams and other members of her kidnapper's family. There are no other suspects at this time.
Williams said he did not know if Kamiyah planned to return to her biological family, who he said was 'elated' with the news.
'They were extremely excited, as you can imagine,' he said. 'Overwhelmed with emotion.'
It was just after 3pm on July 10, 1998 when a woman wearing a blue floral smock and green scrub pants took eight-hour-old Kamiyah in a white blanket and disappeared.
Authorities said the woman had roamed the halls of the University Medical Center, now UF Health Jacksonville, for 14 hours, according to The Florida Times-Union.
She had spent five hours with Kamiyah and her mother Shanara Mobley. But nurses thought she was a member of their family.
It was Kamiyah's grandmother Velma Aiken who became suspicious when she saw the woman leave with a pocketbook slung over her shoulder as she carried Kamiyah away.
'I just feel like if I would have reacted on my feelings...I could have done something,' Aiken said. 'I could have taken that lady out with my bare hands.'
But by the time hospital staff were notified, it was too late.
Every floor and room of the hospital was searched. Police called the bus and train stations and airport to look out for baby Kamiyah. The FBI became involved.
There were no pictures of Kamiyah and only grainy footage from the hospital surveillance camera.
Authorities made a composite to try and illustrate what the newborn looked like. Sketches were released of the mysterious woman who posed as a nurse.
A $250,000 reward was offer and Kamiyah's story was told on CNN and America's Most Wanted.
As the years passed, Shanara said she woke up every day knowing her firstborn child was out there - but that there was no way to reach or talk to her.
Now, she may finally have that chance.
'I always hoped and prayed this day would happen. I always felt she was alive. I always felt she would find us," said Kamiyah's father, Craig Aiken.
'Now we have the rest of our lives together.'