Britain has been dragged into the frantic row over the "dirty dossier" on Donald Trump after it was claimed that the Government gave the FBI permission to speak to the former MI6 officer who compiled it.
Sources in the US have told The Telegraph that Christopher Steele, a former spy, spoke to officials in London before he handed the document to the FBI and met one of its agents.
The document, which contained allegations of lurid sexual behaviour by Trump in Russian hotels, was leaked earlier this week, and Britain now finds itself caught in the crossfire of accusations between Russia and the US.
On Thursday Russia publicly accused MI6 of "briefing both ways" against Russia and Mr Trump and suggested Steele was still working for the Secret Intelligence Service.
The Russian embassy in London used its official Twitter account to say: "Christopher Steele story: MI6 officers are never ex: briefing both ways - against Russia and US President."
Trump has angrily rejected the information in the dossier as "fake" and the involvement of a former MI6 officer is unlikely to help Britain's intelligence-sharing relationship with the US when he becomes president later this month.
Steele, who friends say fears for his safety, has gone into hiding while the veracity of the claims made in his dossier, and his own reputation, continue to be fiercely debated.
It emerged that he was the MI6 case officer assigned to Alexander Litvinenko, the former FSB agent murdered in London with a radioactive substance.
Steele was hired to find information on Trump by a Washington-based consultancy that was being paid by Republican opponents of the president-elect - the BBC claimed they were acting on behalf of fellow nominee Jeb Bush - and, later, by Democrats.
However, he decided the information was so sensitive that it should also be passed on to the FBI and to his old colleagues at MI6.
The Daily Telegraph was told during a meeting with a highly-placed source in Washington DC last October that the FBI had contacted Mr Steele asking if they could discuss his findings with him. The source said that Mr Steele spoke to officials in London to ask for permission to speak to the FBI, which was duly granted, and that Downing Street was informed.
Downing Street and the Foreign Office refused to comment, while security sources said that it would have been a "professional courtesy", though not an absolute requirement, for Steele to seek permission for a meeting with the FBI.
Once he had been given the all-clear, he met an FBI agent in another European country, where he discussed the background to the file he had compiled. His contact with the FBI reportedly began in July last year and ended in October, after he became frustrated by the bureau's slow progress.
Dominic Grieve, chairman of the Commons intelligence and security committee, said he expected the committee to discuss the fallout from the dossier and the question of whether British intelligence agencies had been involved in handling it.
The FBI declined to comment, and the US embassy in London did not respond to requests for comment.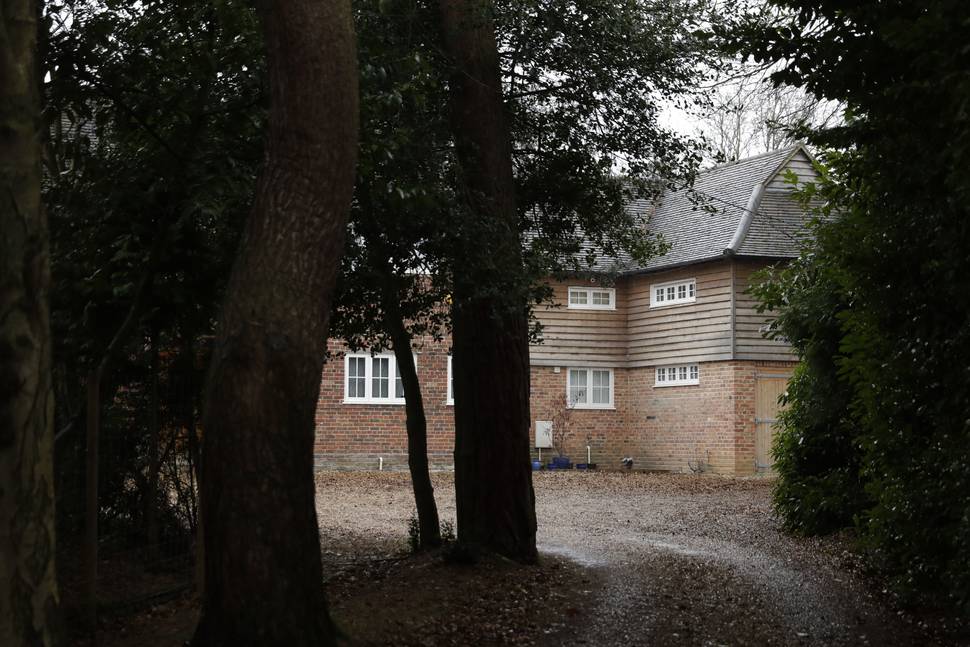 As the row over the dossier continued, the US vice-president Joe Biden said the FBI had felt obliged to tell President Barack Obama about the information it contained because of concerns it would go public and catch the president off guard.
Biden said neither he nor Obama asked US intelligence agencies to try to corroborate the unverified claims that Russia had obtained compromising sexual and financial allegations about Mr Trump.
Members of the US intelligence community have said it would have been a "dereliction" of duty not to mention allegations that the Russians had material with which they might try to blackmail Trump.
Intelligence experts are divided over Steele's reliability, and that of his report. Some have dismissed it as gossip peddled by Russian expats, while others have suggested that it is well-sourced. One former colleague described Steele as "very credible" and "an experienced and highly-regarded professional ... not the sort of person who will simply pass on gossip". Another said he was "not top-drawer". His route to MI6 was straightforward enough; after growing up in solidly middle-class Wokingham, Berkshire, he went to Cambridge where, in 1986, he served a term as president of the Cambridge Union debating society. Coincidentally, his opposite number at the Oxford Union in the same term was Boris Johnson, now Foreign Secretary and responsible for MI6.
Steele was soon recruited by the Secret Intelligence Service, and by 1990 he was in Moscow as a spy working out of the British Embassy. His contemporaries included another young recruit, Alex Younger, who rose through the ranks to become the current head of MI6.
Steele was described by one source as a medium-ranked officer of middling ability, who spent most of his 20-year MI6 career on the Russia desk.
At one point he ran MI6's Intelligence Officers New Entry Course at its training establishment in Hampshire, and he was appointed as case officer to Litvinenko. It was in 2006, shortly after Steele's retirement, that Litvinenko was assassinated in London with a lethal dose of radioactive polonium-210 added to his tea.Nigel West, European editor of the World Intelligence Review, suggests Litvinenko's death inevitably coloured Steele's view of Russia.
By 2009 Steele had founded Orbis with Christopher Burrows, another MI6 retiree, offering clients access to a "high-level source network with a sophisticated investigative capability".
As Steele contemplates his next move, MI6 will also be conducting a damage assessment of just how badly its reputation, and its relationship with the Trump presidency, has been dented. The fact that Younger is an ex-colleague and reportedly a friend is unlikely to help.