The strip club where a British woman died in mysterious circumstances has come under fire from people for censoring social media posts about the exotic dancer's death.
Stacey Tierney was found slumped in the Dreams Gentleman's Club in central Melbourne on December 19 and is thought to have died up to 12 hours before.
She had been with a group of men in a private area of the closed club - but the men are believed to have left the club after she died. Homicide squad detectives have joined the investigation into her death as investigators wait for post mortem results they hope will pinpoint what killed her.
A post on Dreams' Facebook page on Wednesday morning accused the club of taking down anything about Ms Tierney's death.
"Stop deleting people's posts RE: the death of Stacey Tierney. Your establishment has so far made zero public acknowledgment of the fact that this has even happened. This is a beyond shameful and beyond disrespectful way for you to be responding," Mao Bedford wrote.
Another person asked: "Why haven't you issued a statement regarding the death of Stacey Tierney?"
Lorriane Smith-Ngamoki said: "Shame on you all - carrying on like nothing has happened ~ rest in peace beautiful lady."
News.com.au has contacted Dreams Gentleman's Club for comment.
A manager at Dreams told the Herald Sun this week. "We can't comment." The club's Facebook page was updated yesterday - but only to showcase "Sexy Poker Tuesdays".
The club spruiked itself as being "Melbourne's finest tabletop dancing venue housing a selection of the most exquisite ­ladies".
A Victoria Police spokesman refused to say if all the men that had been at the club had been located or say when post mortem results, which include toxicology tests, were expected.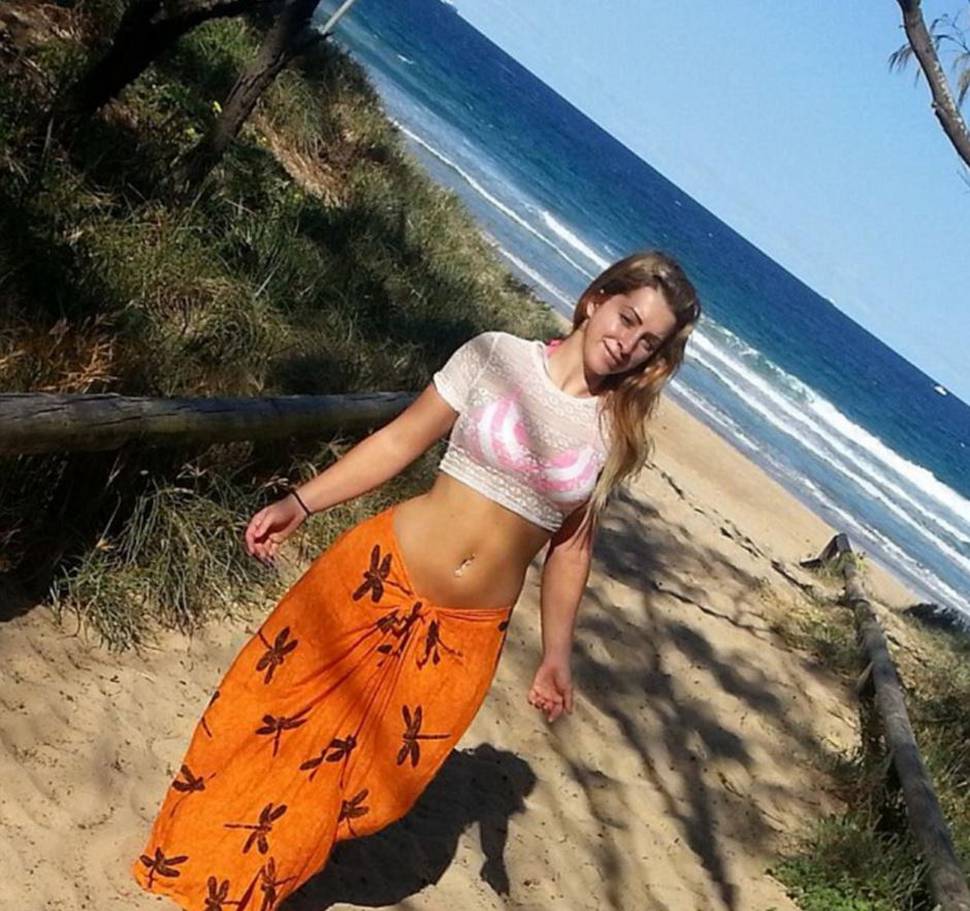 Ms Tierney was a fitness instructor who dreamt of one day becoming a nurse. She recently gained a student visa and had travelled around Australia for the past three years.
She told friends via her Facebook page earlier this year that she was soaking up the sun in Queensland and didn't have a firm plan for the future.
A friend who saw her just before she died said she told him "she was loving life and settled into a nice place".
Other friends said she liked to drink and party hard, but insisted she did not touch drugs. However, the Herald Sun reports a focus for police is whether the group in the Dreams club had taken illicit drugs.
In their first public comments so far, Ms Tierney's family told news.com.au of their devastation and confusion about what happened.
Her uncle Graham Tierney told news.com.au "she was - and still will be -my beautiful niece, a hard working young lady who was full of life and a lovely personality."
His brother Stephen, Ms Tierney's father, was heartbroken by the loss of his "beautiful" daughter. Adding to their grief was the mystery surrounding what happened to her.
"We are finding it difficult to get information, and realise there is an investigation regarding the suspicious circumstances."