Donald Trump heaped praise upon his Dubai business partner during his private New Year's Eve celebration in Florida, after giving a lengthy speech about his presidential victory.
Video taken by an attendee and obtained by CNN shows the President-elect addressing a crowd of 800 paying guests at his estate, Mar-a-Lago on Saturday night.
Throughout the 10-minute address, Trump named prominent attendees and sung the praises of Hussain Sajwani, the billionaire CEO and founder of the DAMAC Group, who worked with him to build the Trump International Course Dubai.
"Hussain and the whole family, the most beautiful people, are here from Dubai tonight. And they're seeing it and they're loving it," the President-elect said, referring to the ornate Grand Ballroom that he built at the luxury resort in Palm Beach.
Trump and Sajwani are currently working on another course designed by Tiger Woods that will open in 2018, according to CNN.
The comments come amid growing concerns about Trump's involvement in his existing business relationships as his January 20 inauguration in Washington, D.C. looms.
Last month, he cancelled a press conference in which he was set to detail his plans to address the multiple conflicts of interest for his presidency. Instead, he tweeted that his two adult sons, Donald Jr. and Eric, will take over his business empire and that "no new deals" will be made while he is in the White House.
Top Trump adviser Kellyanne Conway downplayed the remarks when speaking to CNN's Anderson Cooper.
"This man is allowed to have a New Year's Eve celebration with his friends, or his business partners, or his acquaintances," she said.
"I spent a lot of time at Mar-a-Lago during this break, including I had dinner with the Hussains one night. ... Hussain and his wife, absolutely lovely people.
"If you took that example to its extreme, nobody would be able to be friends with anybody else," Conway added.
Trump's transition team said the two men, who became close back in 2005, didn't discuss their business partnership while in Florida over the weekend.
"They had no formal meetings or professional discussions. Their interactions were social," said Hope Hicks, spokeswoman for the President-elect.
This year's annual New Year's Eve extravaganza at Mar-a-Lago - Trump's pricey members-only resort - sold hundreds of tickets at more than $500 a pop, Politico reported.
But the money raised didn't go to charity. "Since Trump himself owns the Palm Beach, Florida, resort, those [ticket] sales profit him personally," according to the Huffington Post.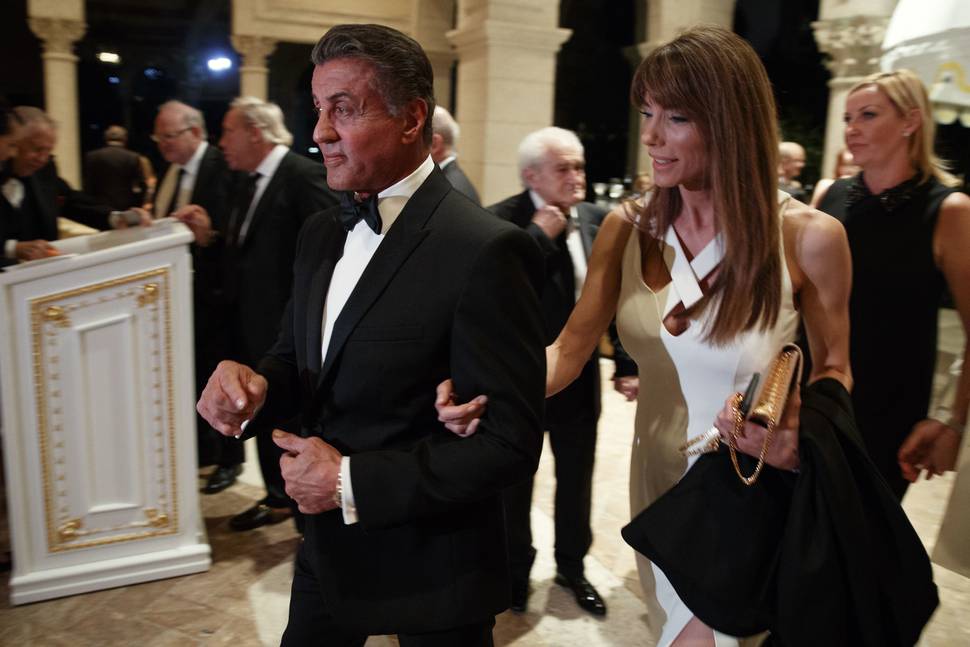 Hicks dismissed the idea that the lavish party - which was sold out, with actors Sylvester Stallone and Fabio among those in attendance - posed a potential conflict of interest.
"The transition is not concerned about the appearance of a conflict," she told Politico. "This is an annual celebratory event at the private club, like others that have continued to occur since the election. Additionally, the president cannot and does not have a conflict."
Conway confirmed Monday night that President-elect Trump will make an announcement next week where it is thought he will flesh out how he intends to separate himself from his international businesses.
On Tuesday, Trump took to Twitter to slam Republicans for weakening an ethics committee, saying they have their priorities all wrong.