A driver accused of ploughing a school bus into a tree in Tennessee, killing five children and injuring more than 20, allegedly said moments before crashing: "Are y'all ready to die?"
Johnthony Walker, 24, has been charged with five counts of vehicular homicide in Monday's deadly crash in Chattanooga. Police believe he was speeding.
The mother of three children on the bus - including one who died - said her daughter told her what Walker declared before the collision.
"My daughter said, right before the bus flipped, that he was speeding around the kerb, and asked them, 'Are y'all ready to die?'" she told CBS News Radio.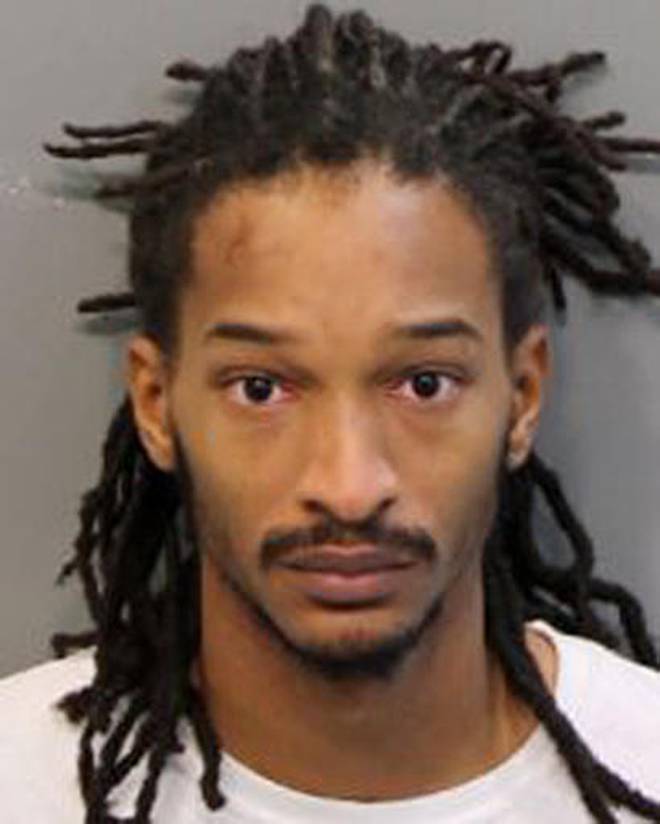 DRIVER ACCUSED OF SPEEDING BEFORE CRASH
An arrest affidavit posted online by WTVC says Walker was driving well above the posted 30m/h (48km/h) speed limit when he lost control of the bus.
Chattanooga Police Chief Fred Fletcher said investigators were looking at speed "very, very strongly" as a factor in the crash.
Craig Harris, a father of two children injured in the collision, claimed he had previously seen the driver being reckless.
"There has been times where I've seen him (the driver) going a little faster than he probably should be going," Mr Harris told Good Morning America. "That's the reason why I tried to be there in the mornings when he's pulling up.
One child on board told WDEF-TV the driver "was going real fast" and hit a garbage bag.
"And we then hit a mailbox, then we flipped over and hit a tree real hard," the boy said.
In addition to vehicular homicide, Walker has been charged with reckless endangerment and reckless driving, and is scheduled to appear in court on November 29.
FIVE CHILDREN KILLED IN COLLISION
Police said five children were killed in the crash. Kirk Kelly, the interim superintendent of Hamilton County schools, said three were in year four, one in year one and another in kindergarten. Mr Kelly said six students were still in intensive care and six others were also hospitalised.
While the victims' identities have not been released, family members disclosed the names of at least two on social media. LaTesha Ballard said her daughter Dayja was killed, while Twon McClain said his niece Zoie died.
Thirty-five students from kindergarten to year five were on board when the bus flipped onto its side and wrapped around a tree.
Bloodied Woodmore Elementary School students lay on stretchers, while others walked away dazed with their parents after the crash, local news outlets reported.
More than 20 children went to hospitals for their injuries, according to Mr Fletcher. Emergency responders needed almost two hours to get all the children off the bus.
The bus was the only vehicle involved in the crash, but Mr Fletcher said the scene was complicated and covered a significant area. He also said a warrant had been issued to remove the bus' black box, which contains data about the vehicle's movement.
NTSB INVESTIGATES AS COMMUNITY MOURNS
The National Transportation Safety Board sent a team to Chattanooga on Tuesday to investigate.
NTSB Chairman Christopher Hart said investigators will focus first on getting evidence such as memories from witnesses. He said investigators would also check on whether the bus has cameras and whether its engine has a monitoring chip.
Chattanooga Mayor Andy Berke said the city was in mourning.
"The most unnatural thing in the world is for a parent to mourn the loss of a child," he said. "There are no words that can bring comfort to a mother or a father. So today, the city is praying for these families."
Demetrius Jenkins, 22, was dropping off his first-grade son, Jermaine Bradley, at school the day after his best friend was killed in the crash. He said he hadn't yet told his son his friend had died.
"It's sad. He's going to eventually find out," he said. "I know he's going to be full of tears."
Television stations reported people lined up to donate blood and some donors were asked to make appointments for Tuesday.
Pastor Tavner Smith and a dozen staffers of the Venue Church came to the school to offer support to students and families.
"It's devastating," Pastor Smith said. "You send your kids to school and think you're going to see them that evening. We're really just praying for all the families right now, for what they're going through."Emergency personnel race to the scene of a bus crash. Picture: Angela Lewis Foster/Chattanooga Times Free Press via AP
At school, Kelly said classes would be held on Tuesday with counsellors available for students and staff.
At the state Capitol in Nashville, Tennessee Governor Bill Haslam called the crash "a tragic event" and offered assistance. "We're going to do everything we can to assist in any way," Governor Haslam said.