A man mistook his own brother for a small animal and fatally shot him during a family hunting trip in South Carolina.
Scott Pickle shot what he thought was a coyote or small doe on Saturday evening, only to find his older brother Brian Pickle, 30, dead in the woods with a gunshot wound to the head, police said.
The two brothers were "best friends" who moved in together three years ago, according to Brian's obituary. No charges were immediately filed.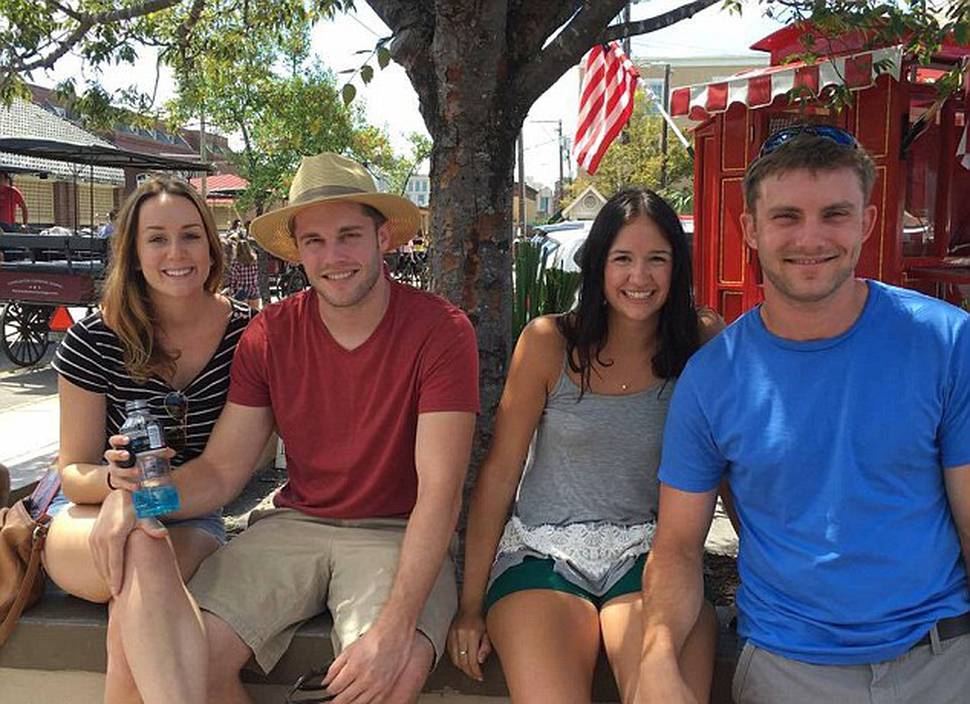 The brothers, who lived at the same address in Atlanta, Georgia, were accompanied by their father Gregory Pickle, of Illinois, during the hunting trip in South Carolina.
They were on land leased for hunting and Scott was in a rush to take the shot around 6pm because nightfall was coming, Union County Sheriff David Taylor said.
Brian died from a gunshot wound to the head, according to coroner William Holcombe, who told the Atlanta Journal Constitution: "It was a family hunting outing turned horribly tragic."
Taylor said: "We see these types of accidents all too frequently."
The South Carolina Department of Natural Resources is investigating the incident and no charges have been filed.
Brian graduated from Western Illinois University in 2009 and worked at the supply chain company Seko Logistics.
He leaves behind his parents Pamela and Gregory, siblings Scott and Lindsey, as well as his girlfriend Jordan Parnell.
Devin Grey wrote a tribute commemorating Brian on Facebook, calling him "someone whose smile would light up a room; whose laughter was infectious; and whose zest for joy in life was addicting".