Paul Lambert harrassed and terrorised a Fox News reporter for months until she could not sleep or eat and was crying daily, and threatened to expose her secrets and ruin her career when she broke off their relationship.
The Tinder stalker's disturbing history of psychopathic behaviour came just 18 months before he stabbed his Australian girlfriend Angela Jay, 28, 11 times in a sick attempt to kill her and burn down her house, and was shot to death by police after a wild car chase.
This time, the object of his obsession was Emmy award-winning TV reporter Brittany Ann Keil, 32, with whom he had a brief relationship in the US until his "erratic" behaviour forced her to end it, according to court documents obtained by Daily Mail Australia.
Read more:
Man shot dead in New South Wales after stalking Tinder date
The 36-year-old, going by his birth name Paul Michael Scales at the time, then waged a campaign of "manipulation, guilt, harrassment, control and emotional terrorism" to compel her to continue their relationship.
He invented dead relatives, a brain injury, and a terminal brain tumour, threatened suicide many times, and even pretended to have nine personalities - all while bombarding her with dozens of calls, emails and messages.
"Paul... maliciously threatened her reputation, threatened to expose her to disgrace, expose her secrets which would affect her personally and professionally, with the intention to compel Brittany to see him," the court documents read.
"He also has attempted to extort money in exchange for no contact with her and in exchange for not following through with his malicious attempts to use his personal knowledge to ruin her life."
It went on for months until he was arrested in Orlando, Florida, on May 11, 2015, charged with stalking and extortion, and later deported from the country accompanied by two US federal marshals.
Daily Mail has contacted Keil requesting to discuss her relationship with Lambert.
Lambert's relationship with Keil began and ended in eerily similar fashion to his time with Jay, more than a year later.
Like the young doctor he almost killed, his American sweetheart is a gorgeous blonde and they met on Tinder in October 2014 when he was on holiday with his then-wife.
Though they did not meet in person, Lambert dumped his wife for her just weeks after their wedding and they started dating online through Facebook messages, emails and Skype.
But it wasn't long before his behaviour became increasingly bizarre.
Lambert told Keil his father and best friend died, his father had abused him as a child, that he was being held against his will, beaten and poisoned, and she was the only one who cared about him.
He also claimed to injured his head during a hiking accident, causing him to have "mental problems", and blamed it for not remembering when she told him she no longer wanted to talk online.
By March 2015 Lambert was planning to visit her in Orlando and though she told him not to come, after he said he had left his life in Australia for her she agreed they could spend three months together to see if they could "make it work".
After just three weeks his behaviour had turned Keil off and she decided to end it and asked him to get out of her life.
Believing he was owed the full three months, Lambert bombarded her with 23 emails, 11 Facebook messages and 12 phone calls between April 30 and May 6.
He even claimed to be dying of a brain tumour to get her sympathy, which she told police was an emotional trigger as her father almost died of one years before - something she had told Lambert when they met.
Lambert did not stop there, he threatened to destroy her career by "publically shaming her via social media and by calling her employer" with secrets of her past she told him in confidence.
It scared her into to deactivate her social media accounts - a major problem as her job required her to promote her stories online.
Keil finally contacted police when he left a threatening voicemail saying he was about to call her TV station to follow through on his threats to destroy her career because she would not call him back.
With their help, she penned an email to Lambert on May 1 begging him to leave her alone for good.
"Paul, please do not contact me anymore through any means. Do not call my job, my phones, email me, text me or attempt to reach me through social media. I no longer wish to have any contact with you whatsoever," she wrote.
"I tried to be a friend because of what you are going through but your irrational and vindictive behaviour has made that impossible.
"I hope you get the medical help you need and are able to move on with your life as I am trying to. I mean no disrespect and I wish only the best for you in your life.
"Our relationship is over and I'm sorry it didn't work out. These things happen sometimes and I know you will find someone else."
Lambert replied an hour later saying: "That's a threat to me. You think I care when I have a death sentence. You don't care about me why should I to you? A friend would want to catch up. Talk. Have fun."
He followed up with two more emails demanding money in exchange for leaving her alone, saying he would "take things further" if she did not pay up.
Lambert said his "blood would be on her hands" if she did not comply and called her a killer on social media, again threatening suicide.
In the days that followed, Lambert emailed and Facebook messaged Keil from various accounts claiming to have multiple personality disorder.
"I was hoping not to do this but I feel I must. For you and your sanity," he wrote.
"Yes, I am Paul. One of 9 personalities. I have all memories of others and none of the others have mine."
Keil knew he kept track of her movements through promotions of news segments and she feared he would show up while she was live on air and attack her.
She also feared he would come uninvited to her apartment or workplace, like he had in the past.
In the affidavit, Keil's lawyer stated in support of charging Lambert that she was "crying daily while speaking to me, telling me she can't breathe, that she's physically ill, and she's afraid to leave her home".
"Paul has told her multiple times he is suicidal and a dying man and no longer cares what happens to her or him.
"These statements are very dangerous... and are indicators of high leathality in a dating relationship that leads to murder/suicide. She is also at an increased risk of violence due to his highly unstable emotional state or mental illness."
Lambert's bizarre behaviour was no shock to former workmates at his job in Brisbane, which he was sacked from in March 2015 after the business owner grew tired of a pattern of petty embezzlement.
"Every time he got caught he'd say 'oh I forgot to take that out of my pocket, just take it out of my next pay'. It was probably $1,000 over a year," former workmates said.
"The funny thing was he had plenty of money so I think it was just an ego trip. Everyone he's ever sold to should probably check their paperwork."
They said he lived extremely frugally despite his high salary and success at work, and that he claimed after he was sacked he had more than $150,000 saved up.
"He was fanatical about saving money, he drove a beat-up 2000-model Camry or something, and didn't rent a fancy place," they said.
His former workmates said Lambert had struggled with mental illness, and described him as "not right in the head" and said he told them he had been "hearing voices".
"When he was sacked he wrote an email to everyone apologising and saying he was trying to get help," they said.
"He was so polished at work, it was only when you saw him regularly that you could see through it.
"He was always someone who really thought things through from every angle. He was non-stop thinking up plans and schemes, always thinking 10 steps ahead. He was pretty intelligent but always a bit weird.
"He'd just rant about a topic and turn it inside out, like he'd been trapped in a room thinking about it.
"He was professional at work and made us lots of money, but in private he struggled to relate to people and make true friends."
The colleagues said he was a big fan of the Denver Broncos NFL team and one time they went to a Brisbane Broncos NRL game and he put on an American accent the entire night.
Lambert's old friend said he changed his last name from Scales to Lambert in July 2015 a year before he moved to Sydney to "make a fresh start". He also made a new Facebook page, the third he had used in his life.
"He only said that he reverted to his mother's maiden name and the new profile was basically to start over with only 'important people'," the old friend said.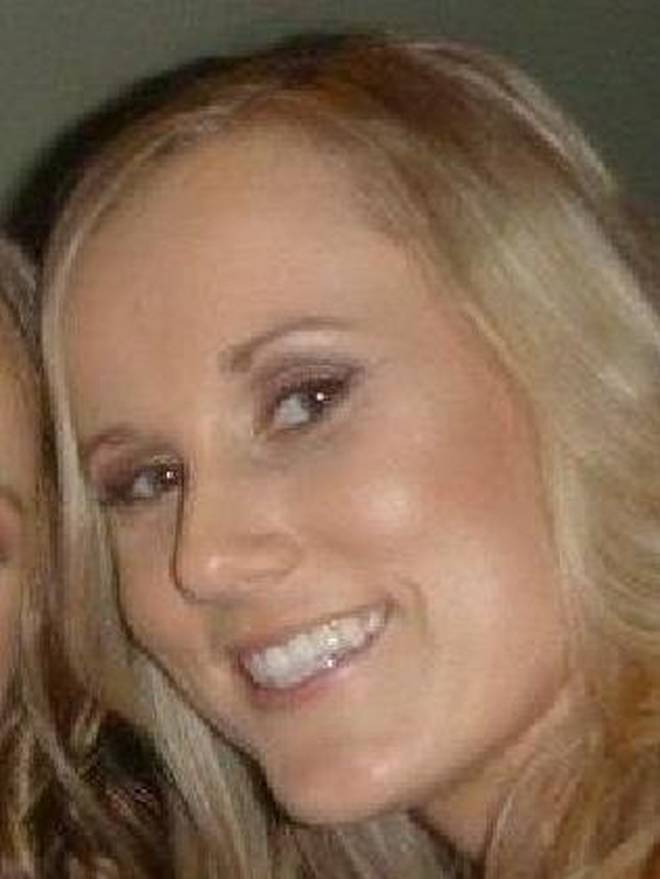 It is understood that the name change was to distance himself from his arrest and deportation in the US.
The old friend said Lambert often got invested too quickly in his frequent new loves and the obsession with Dr Jay was not surprising.
"With the victim of his attack, I actually warned him about getting too attached too quickly, but he ignored that. He goes 'all in' very quickly with everything he does," he said.
"Paul was always a really good mate, looked out for everyone. He always had some personal demons to sort out but seemed to be getting on top of things. It's very sad."
He said Lambert's mental state worsened after his father and another close family member died last year.
Before he left Brisbane, Lambert helped high school friend Valli Slater, 35, raise money for her disabled daughter Akira, four.
On May 18, Paul Lambert was filmed in the TripleM Brisbane studio with rugby league legend Wally Lewis spruiking a raffle to buy a $20,000 autism assistance dog for Akira with State of Origin tickets as the prize.
Despite his efforts to help her daughter, Slater also had concerns about Lambert's mental state.
"I didn't see this coming, no one could have, but I think there would have been red flags for people who knew him well,' she said.
"There's a lot of things that I didn't know about Paul and I think there's a lot of things that a lot of people didn't know about him," she said.
"There's definitely more that hasn't come out yet."