A heartbroken father wants the world to see this photo he took of his four-year-old daughter as she battles cancer after being given just weeks to live.
Andy Whelan, an electrician from Oswaldtwistle, Lancashire, shared the black-and-white image of Jessica on his Facebook blog about her illness, where it's had more than 7,600 reactions.
Posting the photo on Jessica Whelan - A fight against Neuroblastoma, Andy wrote: 'This is the hardest photograph I have ever made.
"A few days ago she was given what is most likely a few weeks to live. This was taken at a moment where we as parents could offer no comfort - Jessica pushing us away as she rode out her searing pain in solitude."
Jessica, who has been fighting stage four neuroblastoma for 13 months, but has now been given just weeks to live after Andy and his partner Nicki Prendergast decided to stop treatment in a bid to allow her to enjoy whatever time she has got left.
"This is the true face of cancer," says Andy, who documents his daughter's battle on Facebook.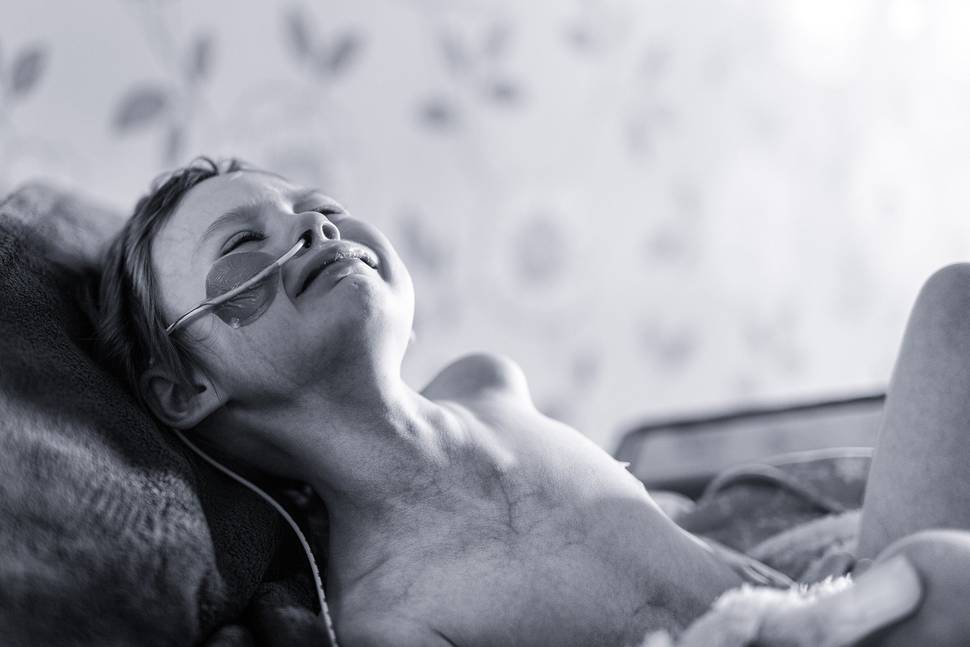 "My baby girls blood vessels protruding from beneath her skin, a solitary tear running down her cheek, her body stiffened and her face contorted in pain."
"With this photo I don't mean to offend or upset anyone. Perhaps by seeing this photo people will be made aware of the darkness that is childhood cancer, and perhaps the same people will be able to do something in the future so that no child has to suffer this pain, and so that no parent has to bear witness to their own flesh and blood deteriorating daily."
Jessica was diagnosed with stage four neuroblastoma on 23rd September 2015. Initially, after suffering pains in her arms and shoulders, doctors diagnosed Jessica with a bone infection.
But just as she was about to be discharged, after 10 weeks in hospital, doctors decided to examine her one more time.
"Jessica had been crying out in pain during the night," Andy explains.
"One of the nurses told the doctor so he decided to check her tummy to make sure it was nothing more than constipation."
It was during the examination that the doctor found a mass in her tummy.
"It was devastating," Andy explains. "Jessica was all ready to come home. She was even in her coat. Then we were told she'd need to stay in hospital for more tests."
An ultrasound showed there was a mass around Jessica's liver, but it was after an MRI the following day that doctors broke the news that Jessica had cancer.
"I asked the doctor how long she had left, and he said he couldn't give a figure but it was likely to be a couple of years," explains Andy.
Jessica started chemotherapy and then doctors started her on a clinical drug trial. When her hair started falling out they cut it into a bob, then shaved it all off.
After three months, Jessica went into hospital for tests. But there was bad news.
"The consultant told us the tumour was the same size, they hadn't budged it at all," says Andy. "But he said there was another trial we could try, and not to lose hope."
Jessica spent so much time in hospital, she started making friends with the other children on the ward, and formed strong bonds with the nurses.
"On the rare nights she'd spend at home, she'd sometimes cry as she missed the ward," Andy says.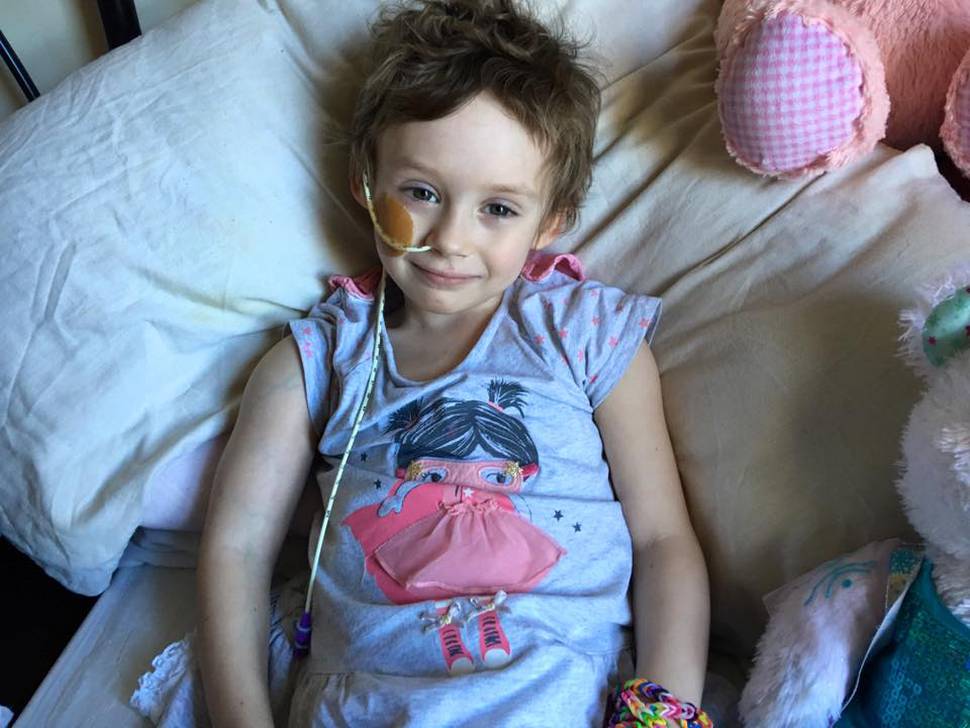 Months passed and Jessica seemed to improve. Her hair grew back and she had more energy than ever. She spent more time at home as Andy and Nicki were taught to administer Jessica's drugs themselves.
"Every single moment was so precious. I kept my camera around my neck, ready to snap away, capturing every smile, every laugh, every time she cuddled her baby brother James. I didn't want to miss a thing," says Andy.
"One morning, Jessica was watching TV when a programme about hospitals came on.
"Looking at the patients Jessica turned to us and said, 'I don't want to die'.
"I knew she didn't understand how poorly she was, but still, it was heartbreaking to hear," recalls Andy.
When the trial came to an end, Andy and Nicki were told that the tumour hadn't shrunk, but it hadn't grown either.
"The consultant told us that there was more treatment they could try, but they were now looking at prolonging Jessica's life - not curing the cancer."
"It was a shock," says Andy. "On the outside Jessica looked so well, it was hard to believe she wasn't getting better."
In August, Jessica underwent MIBG - targeted radiation therapy - in the hope that the family would have another two years with their daughter.
But in October, during an examination Jessica's oncologist found that although her existing tumours didn't seem to have grown, the cancer had progressed to other areas of her body.
"We knew something was wrong straight after his examination as he asked for a nurse to take Jessica away while he spoke to us," says Andy.
"Despite Jessica appearing to do well after the radiation treatment, her cancer had spread. There were little, or no treatment options left."
"We asked our oncologist what the likely timeframe we had to work with, and he told us we were looking at months."
"There are other clinical trials, but nothing that would make a difference for Jessica," says Andy. "So we had to decide whether we wanted to continue treatment, or let her enjoy a 'normal' life in the time she has left."
"Those studies would be pumping her full of chemicals to keep her alive for our sake, but it's Jessica that matters, not us,"says Andy.
On 12th October Andy and Nicki made the decision to end treatment. Andy and Nicki have now been told that Jessica may only have weeks to live.
"The news felt like my heart was ripped out of my chest while someone sucked the air from my lungs," says Andy.
Now, Andy wants to raise awareness of childhood cancer, which is why he's sharing a picture of his daughter during her final weeks.
"I understand this photo is hard to see and even harder to absorb, but this is what cancer does to a child in their final weeks and days. Before her diagnosis I was one of those ignorant to the darkness of childhood cancer. Now I give childhood cancer the respect it deserves, seeing too many children suffering this same fate and seeing families torn apart.
"If this photograph makes people think twice about this evil then it's achieved its purpose. Research needs to be done, cures need to be found.
"This, sadly, isn't a sight we see rarely. This is a sight we see every day and night. I could try and use a thousand words to describe what it's like to see our beautiful daughter suffering like this, but these words would fall short of depicting the truth."
One Direction star Harry Styles contacted the family after he saw the social media post.
The host of a local radio station in the Wirral, Beverley Macca, had contacts at Harry's management company and arranged for him to phone and Andy is now hoping to arrange a call with the singer.
Those who wish to donate to Jessica to help her enjoy her final days as well as give her extra support and care, can donate to her GoFundMe page.