GRAPHIC WARNING: CONTENT MAY DISTURB
A British banker who killed two Indonesian women in his Hong Kong flat after hours of depravity showed off a 'torture kit' in one of 42 'confessional' films which were later found by police.
Rurik Jutting, 31, showed off the kit - which contained two vibrators, zip ties, a "big hammer", a blow torch and sandpaper - hours after killing Sumarti Ningsih, 23, at his high rise apartment in Wan Chai, Hong Kong.
He can be seen in one of the 'selfie' videos wrapping the sandpaper around one of the sex toys, speculating on how painful it would be, and adding: 'It would be very nice'.
Jutting also told the camera he had hundreds of pins, needles and nails - what he called "f***ing awful stuff".
He admits openly: "Clearly (they're) there for the torture of a person".
"I have played that out in my mind how I am going to do that over several days," said the former public schoolboy, who had quit his job at Bank of America Merrill Lynch hours before the murders.
At the start of the trial, Judge Michael Stuart-Moore warned jurors the evidence would include "extremely upsetting" photo and video evidence.
When police arrived at the flat on 1 November 2014 they found Ms Ningsih's body decomposing in a suitcase and the body of Seneng Mujiasih, 26, with multiple knife wounds.
Jutting denies murdering both, but his plea of guilty to manslaughter on the grounds of diminished responsibility has been rejected by the prosecution. He faces a life sentence if convicted.
In one of the selfie videos Jutting, bare chested and repeatedly snorting cocaine, boasted of first sleeping with a prostitute at the age of 23 - after receiving a £100,000 bonus.
His depravity was laid bare in the films, in which he said he had earned more than $1 million over the previous two years and had spent most of it on drugs and hookers.
Jutting said the Indonesian sex worker was so scared in her final hours that she 'smiled' after eating faeces out of a toilet.
Of his victim, who was held captive for three days before her throat was cut and her body chopped up and left in a suitcase, he said: "She was a remarkable person. Nothing else to say".
He said to the camera: "My name is Rurik Jutting. About five minutes ago I just killed, murdered, this woman here."
He added: "She died here alone. She died after being tortured and raped and just mentally brutalised. Threats of death and mutilation. I have never seen anyone so scared.
"She would voluntarily eat faeces out of the toilet and then smile. That is how scared she was. She just did anything."
His video diary was played to his trial at Hong Kong's High Court, where he denies murdering two Indonesian prostitutes.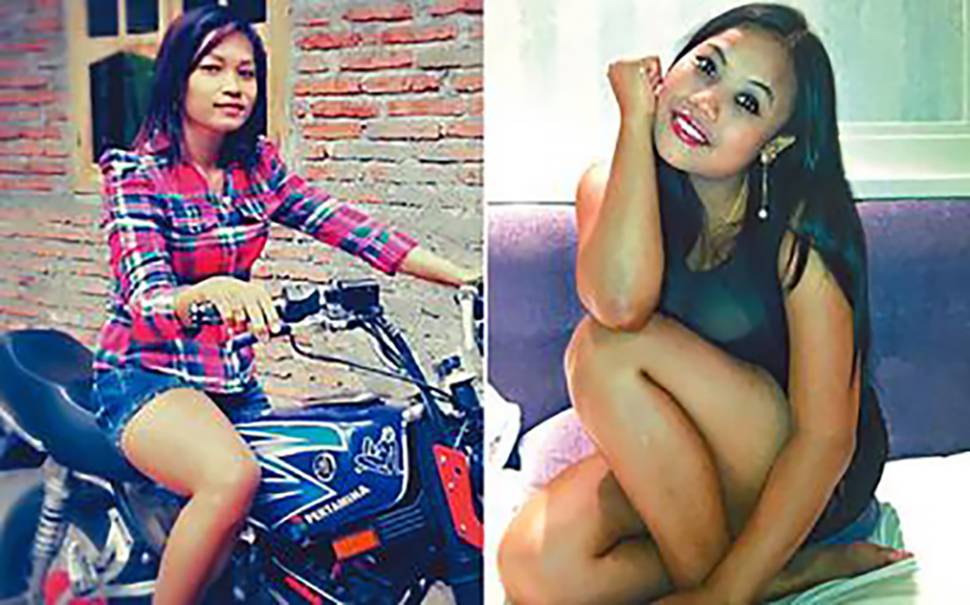 Of his own actions, the privately educated Cambridge graduate said: "This is not the actions of a sane person. These are the actions of someone who really should not be in society."
In one video he admitted he felt 'horny' and 'hungry' hours after killing the vice girl and turned the iPhone camera on the shower in his flat where his naked victim could be seen slumped in a pool of blood.
"At the moment I am supposed to feel pretty disgusted and pretty bad but at the moment I am feeling hungry. That is not the mind of a sane person," he said
"Initially I felt disgusted but now I feel more positive than negative".
He said that "when I am high on coke, I have a propensity to do stupid stuff".
Jutting said that before he left the UK for Hong Kong in 2013, he held a sex party attended by five girls, one of whom brought an ex-Premier League football star who was 'apparently famous' but he didn't recognise.
Describing his descent in cocaine fuelled addiction to violent sex, he also revealed his fantasy to come back to the UK and kidnap three 'mid teenage girls' from Wycombe Abbey school in High Wycombe - one of the top girls' boarding schools in the UK - and use them as sex slaves.
"Some people may see this as the narcissistic ramblings of a torturer and murderer. I hope someone, somewhere finds this (video) vaguely useful... to understand basic abnormality", he said.
Earlier the jury of five men and four women watched chilling video of Jutting describing how he killed Miss Ningsih, saying he repeatedly raped her and "tortured her badly".
At one point he aims the camera down briefly to show the body of Miss Ningsih lying face down in a bathroom.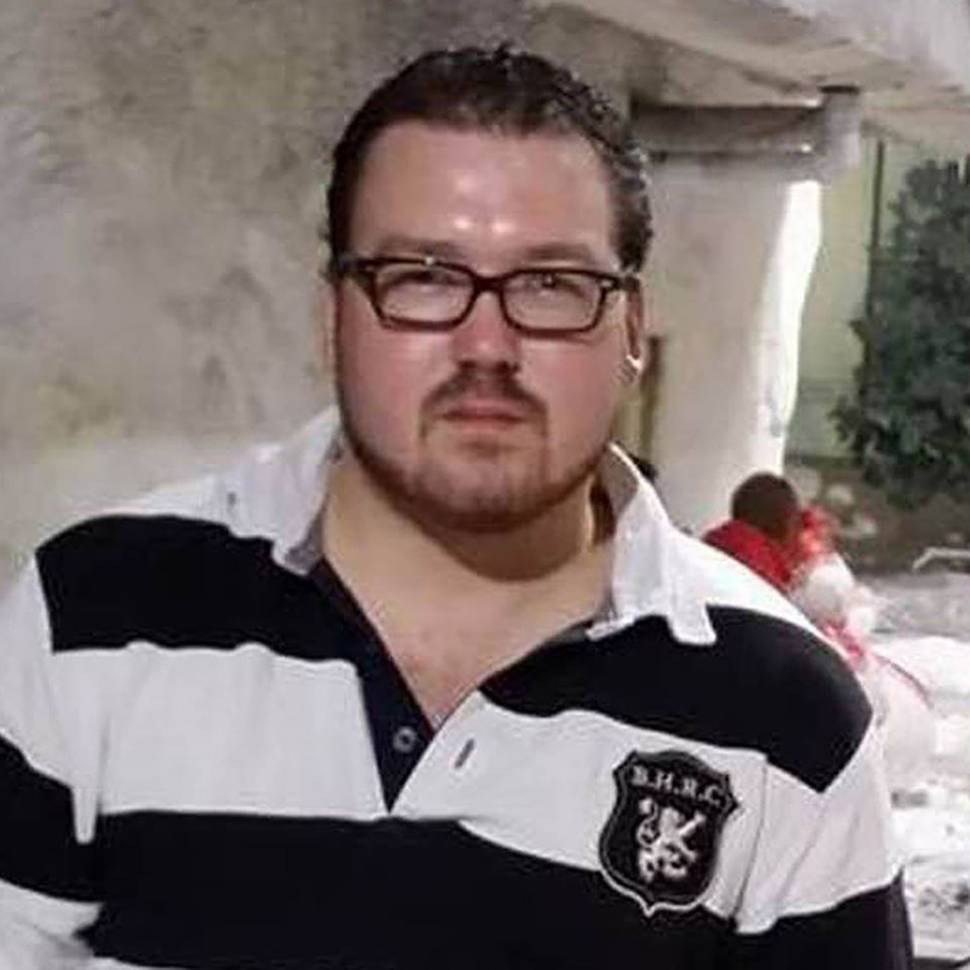 Moments later he holds up his hand, which can be seen shaking.
"It's Monday night. I've held her captive since early Saturday, I've raped her repeatedly, I tortured her, tortured her badly."
He rambles on to the camera in several video clips, talking about doing cocaine and using prostitutes, in Hong Kong and the Philippines.
After making a reference to the film Wolf of Wall Street, he said: "How the f*** does a single man with no dependants spent more than one million (US) dollars in two years? The answer is drugs and prostitutes."
Jutting watched the video from the glass-screened dock, at times looking down at a transcript of the video in front of him.
At times, he closed his eyes and appeared to be performing breathing exercises, especially during a video recording of him torturing Miss Ningsih in the run up to her death, when he made a series of foul mouthed demands.
Earlier, the jurors were played about 20 minutes of video in which Jutting is apparently torturing Sumarti. The media and public could not view it, but were able to hear the audio.
At one point he can be heard saying: "If you scream I will punish you. Understand?"
That is followed by the sound of smacking and slapping.
As the woman sobbed, Jutting said: "Do not cry. Take it like a good girl."
The graphic video was shown on the second day of Jutting's trial for murdering Sumarti and Seneng Mujiasih, 26.
Their bodies were found in his upscale flat Wan Chai red-light district in 2014 in a case that shocked the city.
Jutting, who worked in the Hong Kong office of Bank of America-Merrill Lynch in structured equity finance and trading, pleaded not guilty on Monday to two murder charges, with prosecutors rejecting his attempt to plead guilty to the lesser charge of manslaughter. If convicted, he faces life in prison.
At the start of the trial, Judge Michael Stuart-Moore warned jurors that the evidence would include "extremely upsetting" photo and video evidence.
Jutting had used pliers, sex toys and a belt in the attacks on Ningsih, the High Court in Hong Kong heard on Monday.
Jutting said the sense of dominance was "addictive".
'I feel a bit sad because she was a good person, but I don't really feel guilty,' he said in the video footage.
In further clips, Jutting spoke about masturbation, drugs, prostitutes, and "dark fantasies", and quoted from television series Game of Thrones. He was also seen inhaling a substance through a white tube.
Jutting's parents Graham, 55, and Helen, 54, and brother Auryn, 29, were not in court to see the harrowing video evidence, which was shown on a giant screen.
In one excerpt, the defendant - who won a scholarship to study at £36,000 a year Winchester College, said of his family: "Mum and dad, don't blame yourself as I have been out of contact. There is nothing you could have done. Regular phone calls would not have changed who I am.
"The upbringing was good... I don't know if what I have is physiological . Certainly nothing to do with my parents, my brother, or my school."
He said he believed he had a "darkness" in his mind and an "addictive personality" and that he enjoyed dominating and controlling women.
In one video, he breathlessly explained how difficult it had been to chop up his victim Miss Ningsih's body and put it in a suitcase.
He pointed the camera to the shower, where his victim's body was under a towel in a pool of blood. He described the chopped remains as the 'result of his five minutes of handiwork'.
"Although not feeling guilty, I feel sick. Body has a soul, but the mind has not," he added.
He added that he felt guilty about missing a finance meeting at work, in the aftermath of the killing of Miss Ningsih, who he admitted using for 'sexual pleasure'.
'I genuinely feel sexually happy after the event, (even) when not under the influence of alcohol,' he added.
Discussing another fantasy, Jutting said: 'I would like to be clear here - to kidnap and keep captive and torture and rape young girls - under 18 and over 13. A variety. Different kinds. Build up experience.'
He also said his destiny was to 'push the boundaries of complete and utter abnormality'.
At one point he described how he had turned into a 'part time rapist and murderer'.
He also admitted to watching bestiality porn featuring women and horses.