Former Premier League footballer Dalian Atkinson was tasered to death in the street by police after flying into a rage possibly fuelled by drink or drugs, his heartbroken father has said.
Eyewitnesses reported seeing the 48-year-old drunkenly stumbling towards officers in a "non-threatening" manner before being shot "four or five times", even when he had fallen to the floor, the Daily Mail reported.
West Mercia Police, whose officers rushed to the scene in Telford, 30km west of Birmingham, amid "concerns for the safety of an individual", declined to comment on the allegations because the incident has been referred to the Independent Police Complaints Commission.
The ex-striker, who made his name playing for Aston Villa in England's top flight in the 1990s, was "very agitated" shortly before officers discharged the Taser, his elderly father Ernest has said.
He had been visiting the 85-year-old at the time and a next door neighbour told how Atkinson's father repeatedly said this morning: "He's gone, my boy is dead". Others said the former Ipswich Town and Sheffield Wednesday player had a weak heart and had suffered from kidney failure in the past.
Neighbours claimed to see Atkinson banging on his father's door and "shouting about being homeless" in the lead up to his death. He then went down "like a lead balloon" after being hit by the Taser, an eyewitness said.
Speaking from his home in Telford, Shropshire, the former footballer's father said: "He was in a real state. I don't know if he was drunk or on drugs but he was very agitated and his mind was upset.
"The last thing he said to me was 'don't move' when the police came to the door. He was threatening and very upset. I didn't call the police but someone else did.
"He got tasered in the street outside in the road. I didn't see him but I saw a flash. I haven't had any sleep and cannot take it in. The police are dealing with this now."
Eyewitness Paula Quinn, 44, claimed the Taser was discharged numerous times by an officer even after Atkinson fell to the floor.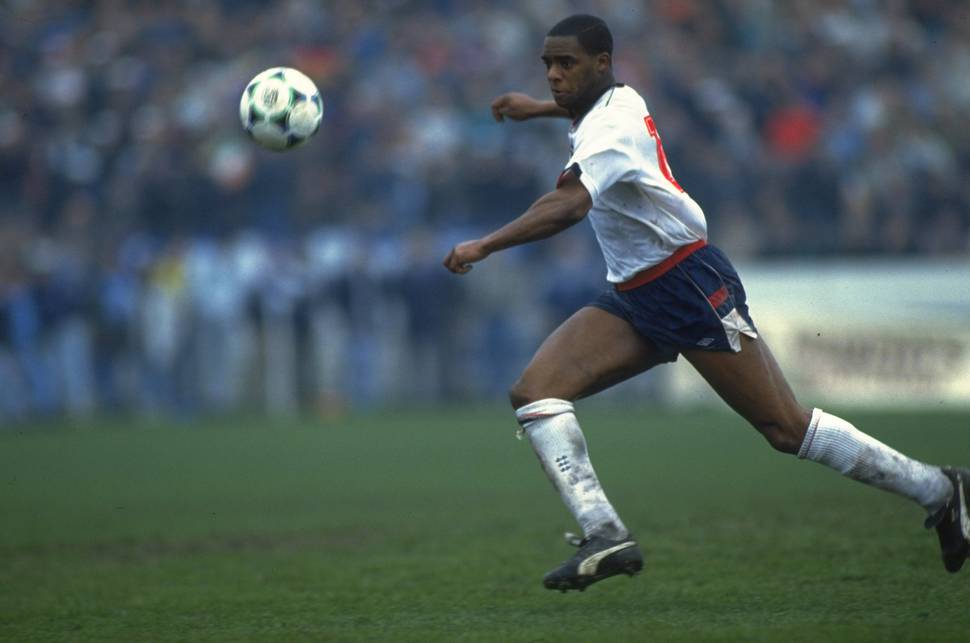 She said: "I was up and about and I could hear a car alarm going off. It was Dalian's Porsche alarm.
"I heard shouting and that's when I looked out the window and saw the two police officers and the gentleman, who I now know was Dalian.
"He was walking toward them, not aggressively, he appeared to be drunk or something. They warned him they were going to Taser him and he appeared to be stumbling forwards.
"Then he was tasered and he fell to the floor. I heard the taser go off again a number out times, at least four or five, when he was on he ground.
"There wasn't any noise coming from the gentlemen anymore. The ambulance arrived 10 to 15 minutes after and they worked on him for 15 minutes. He was wheeled off and appeared to be unconscious.
"That's when I recognised him because I saw his face."
Neighbours described hearing "a lot of shouting and police" outside the family home at around 1.30am.
Several claimed he had been trying to kick in the door of his family home while his father barricaded himself inside.
One neighbour, who did not want to be named, said: "I found out what had happened last night, when I heard the commotion outside - it was frightening.
"There was a lot of banging and shouting, and doors being kicked in.
"Dalian was shouting about being homeless, he wanted his dad to let him in - but his dad wouldn't so he was kicking the door. I have no idea why, or what they were fighting about.
"Then someone phoned the police, and they came - I don't know exactly what happened after that, but it's very tragic.
"I've known Dalian since he was a baby. Dalian is a lovely lad - he was always a very nice boy and very nice to talk to.
"His mum died some years ago, and he went away when he was young to do his training as a footballer - he was very successful."
Speaking from her end-terraced home in Wellington, Telford, Atkinson's niece Sabrina Atkinson, 28, said: "He was a legend obviously back in his day.
"And he was a really really nice man. We are all a close family.
"I last saw him a few months ago but it's my dad that sees him all the time really. I'm going to see him later. It's just a bit too soon really."
Tributes have begun flooding in from current and former players. Former England defender Sol Campbell tweeted: "What?! Former @AVFCOfficial footballer Dalian Atkinson tasered?! Shocked & saddened by this news. Thoughts with friends & family. #RIPDalian."
Manager Ron Atkinson, who was the mastermind behind Villa's League Cup victory in 1994 - a game in which Atkinson opened the scoring - described his former player as an 'immense talent."
He said: "Obviously it's tragic. This is something you can't comprehend really.
"Dalian was a player with immense talent and he had a habit of coming good in big games. He was a scorer of great goals.
"He had terrific ability. I always knew I didn't need to worry about him in big games.
"I still believe that if he hadn't got injured just before Christmas in the first year of the Premier League then we would've won it, as him and Dean Saunders were the best partnership in the league at that time.
"Probably the most important goal he got for us was in the first leg of the [1994 League Cup] semi-final against Tranmere when he scored with the last kick of the match. And he got us on terms in the second leg.
"He was very popular amongst the rest of the boys, who was always really generous.
"He was a very jolly lad and was always smiling."
Former England striker and Match Of The Day presenter Gary Lineker described Atkinson as a "fine footballer", while the official Villa Twitter feed carried four images of the player with the caption: "You'll never be forgotten".
Villa's new owner, Dr Tony Xia, tweeted a clip of Atkinson's famous 1992 solo effort against Wimbledon.
He wrote: "Sad news! That ball was one the one of best memories for me! #Ripdalian"
Australian Mark Bosnich, who played in goal for Villa in the cup final, wrote on Twitter: "RIP Dalian Atkinson, at his best one of the very best. xmb"
Current Villa star Jack Grealish tweeted: "RIP Dalian Atkinson. Loved watching videos of him & always remember his great goal vs Wimbledon. My thoughts are with his family and friends."
Club legend Paul McGrath added: "Don't feel to gud at the moment [sic], Dalian Atkinson was a huge part of the Villa family I played with lovely kid and friend R.I.P pal Xx."
Former winger Tony Daley, who was instrumental in the cup victory, added: "Devastating news...RIP Dalian."
Officers from West Mercia Police had rushed to the scene in Telford amid concerns "for the safety of an individual".
When police arrived they used a Taser on 48-year-old Atkinson. The ex-footballer received emergency medical attention but was pronounced dead at around 3am.
Photographs show around a dozen police officers surrounding the property as the drama unfolded.
West Mercia Police said the force was unable to provide a detailed explanation as to why they were called and Atkinson's behaviour as the incident has been automatically referred to the Independent Police Complaints Commission.
The police said they would assist the IPCC with its enquiries.
In a statement, the IPCC said "a full and thorough investigation" was taking place.
"At this stage the IPCC is aware a Taser was used on the man before he became ill," it said.
"IPCC investigators are at the scene gathering the available information and are attending the post-incident procedures to supervise the recovery of initial evidence."
Next door neighbour Lascelles Rose, 73, said: "I spoke to his dad this morning, he phoned me to tell me the sad news.
"He was so upset, he just kept telling me 'he's gone' and 'my boy is dead' - he is just so heartbroken.
"Dalian had been in hospital recently for a couple of months, he had been poorly but I don't know what with.
"He went to school with my three children and I've known him his whole life, he was a good man who would always be friendly and say hello.
"I used to watch him playing football in the street and you could tell then he had something special.
"He was one hell of a football player and a top man. I am just in complete shock trying to process what had happened.
"He was never a trouble-maker or anything like that and the police had never been round there before - I just can't understand why this has happened.
"Dalian didn't live there anymore but he did visit quite a bit, he always kept in touch with his parents and would come and see them whoever he played for.
"It is such a tragedy. He was such a talent and such a lovely man."
Another neighbour, who did not want to be named, said: "I had known him since he was a little boy, he was a famous footballer at one time. He was friendly, he had no trouble that I know of."
Atkinson was a top flight striker in the 1990s. He is fondly remembered for a goal he scored for 1992-1993 league runners-up Aston Villa against Wimbledon, which followed a mazy run from inside his own half. It was voted goal of the season.
He went on to score at Wembley in 1994 as Villa beat Manchester United to lift the League Cup.
Starting his career at Ipswich he played for Sheffield Wednesday and Spanish side Real Sociedad before moving to Villa.
He scored more than 20 Premier League goals for the Birmingham side between 1991 and 1995 before going on to play less successfully for teams including Turkish side Fenerbahce and Manchester City.
Atkinson ended his playing career playing in South Korea in 2001.
Ipswich Town paid tribute on its Twitter feed, saying: "Terribly sad news about our former striker. Our thoughts are with Dalian's family and friends at this tragic time."
Sheffield Wednesday said on the social media site: "The thoughts of everyone at Wednesday are with the friends and family of Dalian Atkinson this morning. RIP."
The incident follows the death of ex-soldier Spencer Beynon in June. He was tasered by police in Llanelli, South Wales, after stabbing a dog and then himself.
Friends said he had suffered mental health problems after leaving the military.
Last year UK police use of Tasers, which are intended as a non-lethal weapon, went up slightly towards the end of 2015 with 10,329 uses by forces in England and Wales, a 2 per cent rise on the previous year.
However, of those, 19 per cent (1,921) were discharges; a decrease of 3 per cent from the previous year.
A West Midlands Ambulance Service spokesman said: "We were called by West Mercia Police to an address in Meadow Close in the Trench area of Telford at about 1.45am this morning.
"An ambulance was dispatched and upon arrival found a man who had been tasered.
"As he was being conveyed to Princess Royal Hospital, his condition deteriorated and he went into cardiac arrest.
"Despite the efforts of the crew and hospital staff, it was not possible to save him and he was confirmed dead at hospital, shortly after arrival."