The woman who was killed by the Russell Square knifeman in a horrific mass stabbing was the wife of a Florida professor who was due to return to America today, it has emerged.
Retired teacher Darlene Horton, 64, was in the United Kingdom with her husband, psychology professor Richard Wagner, as part of a summer study programme and the pair were due to return to their home in Tallahassee today.
However, she was brutally stabbed to death at about 10.30pm (UK time) in Russell Square yesterday when the Somali-born attacker - named as Zakaria Bulhan - allegedly walked up to his unsuspecting victims in silence and slashed them with a kitchen knife.
Keen tennis player Horton's last words were "he's still here, he's still here" as she tried to warn others of the attacker before she was found in a pool of blood after being stabbed in the back.
She could not be saved, despite the best efforts of paramedics, and was pronounced dead at the scene. Witnesses said her shocked husband sobbed nearby as her body lay sprawled on the pavement overnight.
Tonight, it emerged that the Somali-born Norwegian national, accused of stabbing Horton to death and injuring five others was a "quiet, shy pupil who was bullied at his London secondary school".
Zakaria Bulhan, 19, moved to the UK from Norway in 2002, and was said to be suffering possible "mental health issues" when he allegedly launched the shocking mass stabbing.
As well as killing Horton, the knifeman also injured five others including Israeli holidaymaker Yovel Levkowki, 18, who was slashed across the hand as she approached him to offer help after believing he was a victim.
She said she was lucky to be alive after watching the attacker go on to slaughter Horton in front of her eyes.
"I don't know if it's luck or fate but it's a miracle," she said. "The woman who was standing next to me died before my eyes."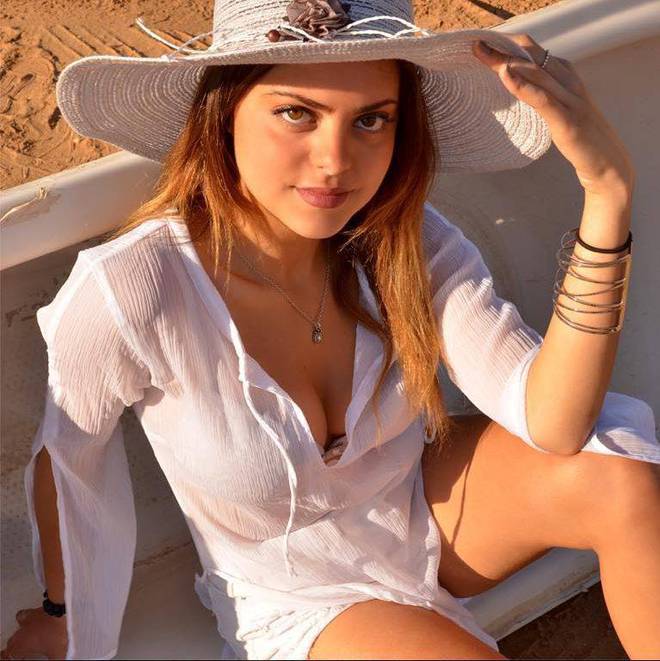 Police said the other victims include a British man who remains in a "serious but stable" condition after being stabbed in the stomach. An American man, who suffered chest wounds, an Australian woman who was stabbed in the back and an Australian man who was stabbed in the chest, were all discharged from hospital today.
Bulhan's former friends from Graveney School in Tooting, south London, said the Chelsea football fan was a quiet boy who was bullied in the early stages of secondary school.
One friend said he had allegedly threatened to stab his friends two years ago after he began "acting strangely".
She said: "They had been friends for five years roughly, but when everyone left Graveney they distanced themselves because he was acting odd - [making] weird threats.
"He said to another mutual friend he wanted to stab his friends. But this apparently wasn't true according to Zak.
"Apparently it was a joke."
The classmate said he was not religious, adding: "He was quite quiet, but had friends. He was a little bullied but nothing too extreme."
She said old schoolfriends of Bulhan had seen the news and were shocked to see his name linked to the incident.
The killer, a Somali who came to Britain from Norway in 2002, brutally stabbed to death the US citizen and knifed five others including Levkowki, who had been out for dinner with her grandfather.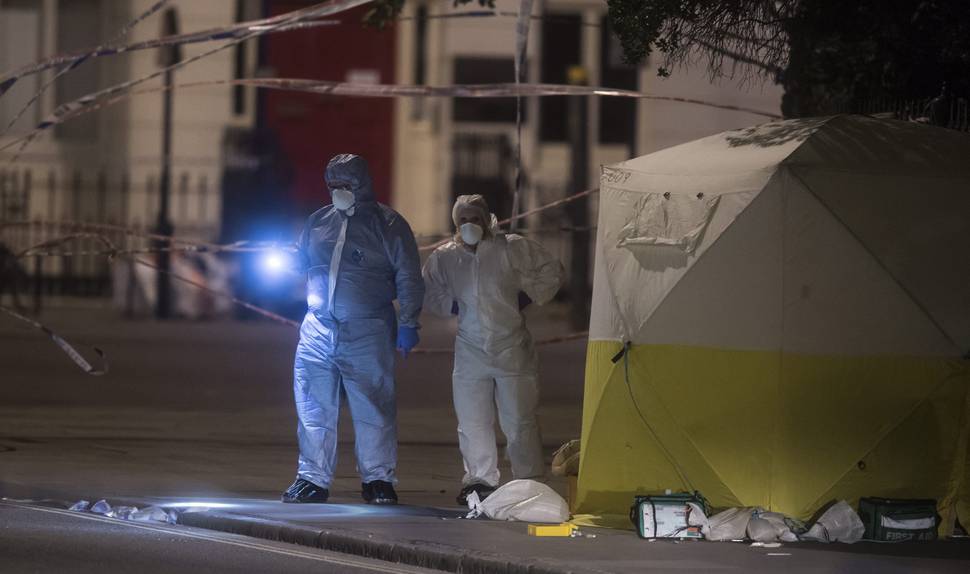 He was Tasered by police and pinned down by up to eight officers who were called to Russell Square. He was arrested on suspicion of murder and spent the night in hospital before being moved to a south London police station.
Yesterday Florida State University paid tribute to Horton - where her husband lectured.
FSU president John Thrasher said: "There are no words to express our heartache over this terrible tragedy.
"We are shocked that such senseless violence has touched our own FSU family, and we will do all we can to assist Professor Wagner and his loved ones, as well as his friends and colleagues in the psychology department, as they mourn."
Earlier, one witness told how she tried to use towels she had bought on an earlier shopping trip to stem the flow of blood from the American victim.
The woman, who did not wish to be named said: "I was just trying to console her. The victim said something about: 'He's still here, he's still here' - after that she was not lucid. That's when I saw someone. He was meandering about. He was very disturbed."
Describing what happened, victim Yovel Levkowki said: "I was afraid it was a terrorist incident, and I was sure that the two men fleeing from the event were victims.
"I went to help the first one of the men and felt pain in my hand. I thought I just got hit, but it turned out he was stabbing me. The other man chasing him was trying to stop him, and in the end managed to catch him," she told Y Net.
Yovel was on holiday as a final celebration before starting her army service in five days' time.
She and her grandfather were staying at a well-known hotel in Russell Square, and had just had dinner in a Thai restaurant nearby.
"I saw a woman lying on the floor, covered in blood," she told Israeli media. "Her husband was supporting her.
"Suddenly I discovered that I was bleeding. I looked and saw that the attacker stabbed me in the hand as I was running.
"A man at the scene tried to calm me down, but he was also covered in blood and wounded by stabbing.
"Within a few minutes, six police cars and an ambulance sealed off the area and began to help the wounded.
"They tried to revive the woman covered in blood, but she had lost a lot of blood and within minutes she was dead."
Yovel added that the dead woman's husband was sitting in the street, stunned.
In an emotional Facebook post, Yovel pleaded with her friends to make the most of life.
"The last few hours have taught me to appreciate every second," she said.
"It was a matter of seconds, of feet and breath. You need to spend every minute strengthening your family."
As well as Levkowki, another woman and three men - who were British, American, Israeli and Australian - were taken to hospital. The British survivor is said to remain in a "serious but stable condition" in hospital while the three others have since been discharged.
Chanel Britton, 19, of Barnsley, who was staying in one of Russell Square's many hotels, captured the moment up to eight officers searched the attacker after he was Tasered to the ground.
The footage of his arrest emerged as Britain's top anti-terror officer Mark Rowley said they have now interviewed the suspect, spoken to his family, searched his London home and liaised with MI5 and MI6 and believe it was a "spontaneous" and "random" attack, not "motivated by terrorism".