A man who dived into freezing water to save the life of a baby girl whose family died when their car slipped off a pier has revealed the heart-wrenching moment another child was pulled from his grasp.
Bystander Davitt Walsh, 29, stripped to his underwear and risked his own life to reach the Audi Q7 after it lost traction in a thick layer of algae at the Buncrana, a beauty spot in County Donegal, north-west Ireland, and plunged into the sea.
Driver Sean McGrotty, 46, drowned alongside his sons Mark, 12, and Evan, eight, his mother-in-law Ruth Daniels, 57, and her 15-year-old daughter Jodie Lee Daniels.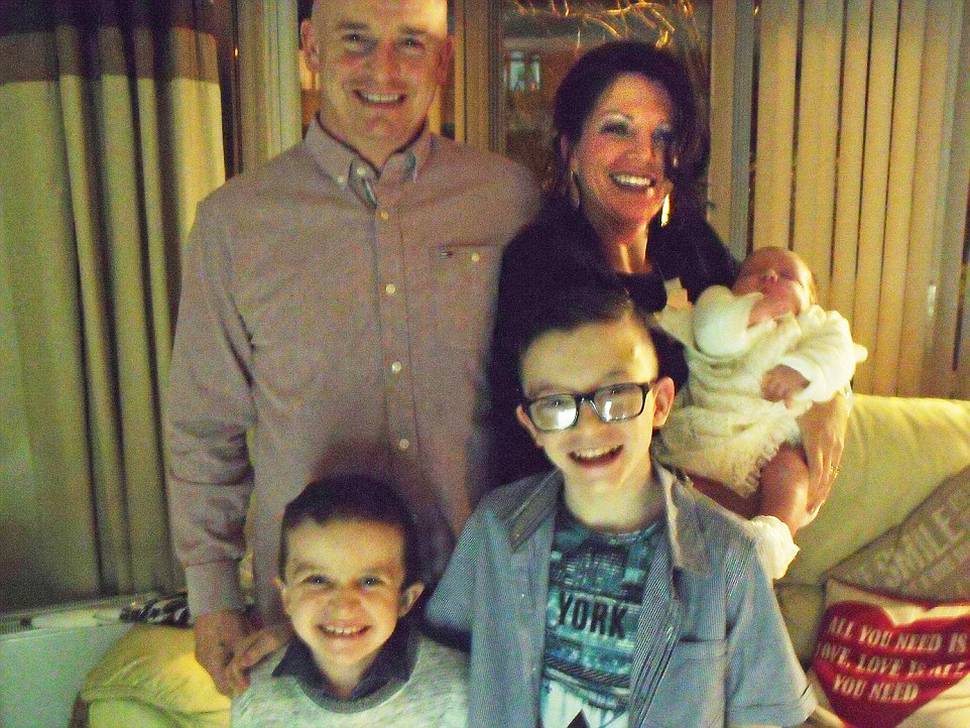 But incredibly, Mr McGrotty's four-month-old daughter Rionaghac-Ann survived after he used his final breaths to get her through the window of the sinking vehicle and into the arms of Mr Walsh. Hero Mr Walsh also came close to rescuing one of the young boys but said the child was "pulled away".
Rionaghac-Ann has now been reunited with mother Louise James, who is thought to have been at a hen party in Liverpool when she learnt five of her family members had died in the horrific accident.
Ms James, 35, today returned to her family home in Derry, Northern Ireland, and was said to be in a "terrible state". Parish priest Father Paddy O'Kane, who had visited her house, said: "They are inconsolable. Louise said to me, 'I have lost everyone, except little Rionaghac-Ann.'
"She said, 'Rionaghac-Ann is my reason to go on.' Words fail me to describe the depth of pain and the vastness of this tragedy."

Horrified witnesses told of a "harrowing and heart-rending" scene and the piercing sound of children's screams as the vehicle appeared to briefly float before nose-diving.

Three of those in the car apparently tried to swim to safety after breaking a window and climbing out, but did not make it because of the freezing water and their heavy clothes. Relatives today expressed their gratitude to Mr Walsh as they described how they were 'numbed' by what had happened.
'It all happened so quickly'
Mr Walsh, from the village of Kerrykeel, County Donegal, had been driving away with his girlfriend, Stephanie Knox, after a walk at the pier when he saw the car sinking. The pair ran down to the slip-way where a by-stander asked them to swim out to try and help.
He was praised by police today for his "exceptional bravery" after diving into the icy water to mount the rescue.
Mr Walsh said: "It all happened so quickly. I asked if there were currents and the man said there was. I just stripped down to my underwear and swam out. When I got to the car my mind was racing. The man, who was in the driver's seat, smashed the window.
"I could hear them all screaming inside the car. It's so hard to describe. I can't describe how I was feeling. I will never forget those screams. The man said "save the baby". He stayed in the car with his family. He could have saved himself but he decided to stay with his family.
"I had a grip of another boy, I think he was about 12 years old but he was pulled away from me somehow. When I think about it now, I simply could not have held him up as well and managed to swim away."
As soon as Mr Walsh lifted the infant over his head, the car filled up and became submerged in the water. He held the baby in the air as he swam back to land, where Miss Knox took the baby and wrapped her in her coat.
She said: "I just took the baby and we actually thought it was dead. It wasn't making a sound. It was wearing little blue leggings and a red top. But then we heard a little cough and we released it was alive. I wrapped it in my coat and the emergency services came along and took over."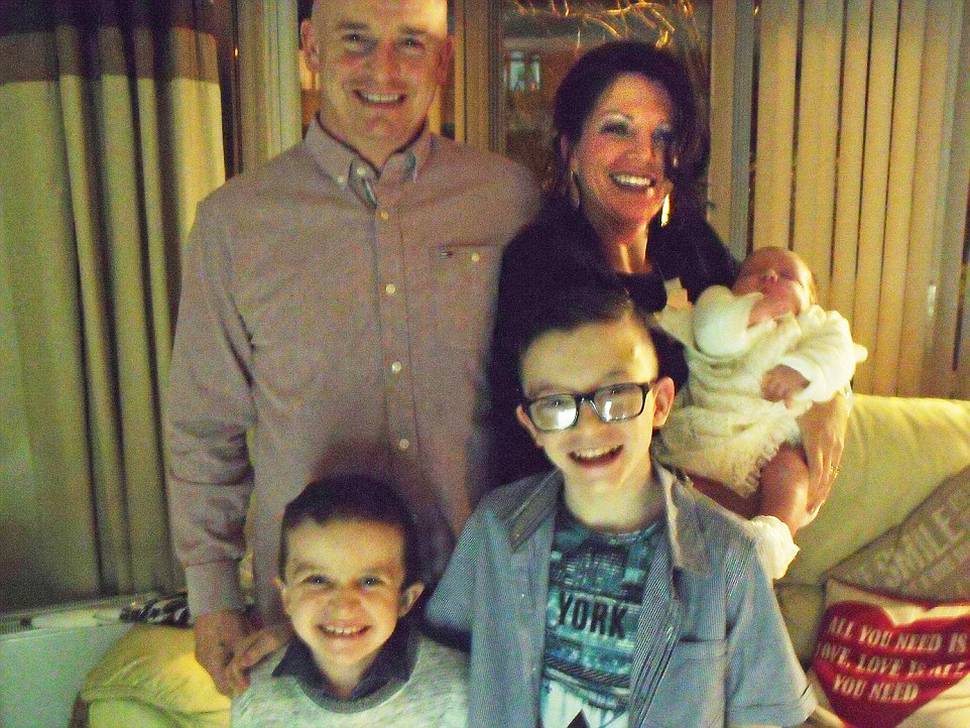 Mr Walsh, who played Derry City and the Bohemians, said he is racked with guilt that he could not save any other members of the family.
"I just couldn't get the doors open and neither could they," he said. "The electrics must have went. I was pulling and I was telling them they had to get out of the car quickly but they couldn't. I was telling them it was going to go down but they just couldn't get out.
"I just wanted to get them all out but there was nothing I could do. It all just happened so quickly."
Mr Walsh was taken to hospital after the rescue and treated for shock and cuts to his feet, and now needs crutches. He was briefly reunited with the baby and Ms James.
"That was very special and it is something I will never forget. I will never forget that but I will also never forget the faces of those people in that car," he said.
Ms James last spoke to her family just half an hour before they died. She had three children with partner Mr McGrotty, a painter and decorator, who was driving the car when it lost traction.
He was in the car with their 12-year-old son Mark, in his first year of secondary school, and their younger son Evan, 8. He suffered from a serious muscle-wasting disease and had been set to take his first communion.
Ms James has previously led campaigning and fundraising initiatives for the condition in a bid to improve treatment for children with DMD from Northern Ireland. Also in the car were Miss James' mother, Ruth Daniels, 57, and her 15-year-old sister Jodie Lee.
The family's parish priest, Father Paddy O'Kane of the Holy Family Church, spent this morning comforting the bereaved relatives at their home.
"I am 43 years a priest and nothing compares to this," he said. "This is way beyond anything in my wildest imagination. This is the worst thing I have ever had. When I went up there this morning people were just standing around - men were just standing looking at the ground not knowing what to say.
"All you can do is just shake their hand and say 'I'm sorry'. A respectful silence is all I could muster. Before I left the house I said the Lord's Prayer with everyone to give Louise and her family strength.
"We all knew there was a terrible tragedy that happened in Buncrana last night but we didn't realise it was on our doorstep. Little did I know it was going to come here."
He added: "Two weeks ago little Evan made his first confession here and he was about to make his first communion in May. Little did we think that two weeks ago he wouldn't be here. They are inconsolable. Louise said to me, "I have lost everyone, except little Rionaghac-Ann." She said, 'Rionaghac-Ann is my reason to go on.'"
The funeral of the five victims is expected to take place on Thursday, with Father O'Kane presiding.
- Daily Mail