The New Zealand Herald's Anna Leask and Brett Phibbs are in Fiji as the country picks itself up following the devastating Cyclone Winston that claimed at least 29 lives.
The destruction of Cyclone Winston is everywhere here. Sheets of corrugated iron lie flattened in the grass, trees are uprooted and sprawled over roads and debris litters the area.
Incredible tales of survival have emerged from villages across Fiji.
Seru Pepeli was forced to leave his elderly disabled mother-in-law in the chicken coop while the rest of the family ran to the safety of the evacuation centre.
READ MORE:
• Chicken coop haven now a prison
• Classrooms packed full with families
• Focus on emergency supplies as recovery begins
Days after the cyclone she remains living in the chicken coop, unable to join her family at their temporary accommodation at the local school.
Schools which should be brimming with children taking lessons are instead packed with families such as the Pepelis who have been displaced by Cyclone Winston.
Lovo Sangham School north of Nadi is now home to around 16 families, mostly from the hilly area of Lovo, who are waiting to clean up and start again.
Some of the people of the Lovu Seaside have already begun to rebuild. They chose to stay put and tough out the flood waters due to fears thieves would take their possessions if they left.
Shahista Bano, 27m lives in the settlement with her husband and baby boy. They have already rebuilt much of the frame of the house.
Love Seaside, an informal settlement about half an hour north of Nadi is home to about 1500 people but it's not an official village so its people get nothing from the Government.
Asesela Sadole Fong's home at south of Ba was destroyed after cyclone Winston hit.
The region of Ba was hit hard by Cyclone Winston. Even those who sought safety in the sturdy halls and centres during the storm found themselves in danger.
Villagers from the Nakavika settlement in Ba resorted to pulling up floorboards of an evacuation centre at the Raviravi Sangam School and scrambled in the pitch darkness to safety after winds blew off the building's roof.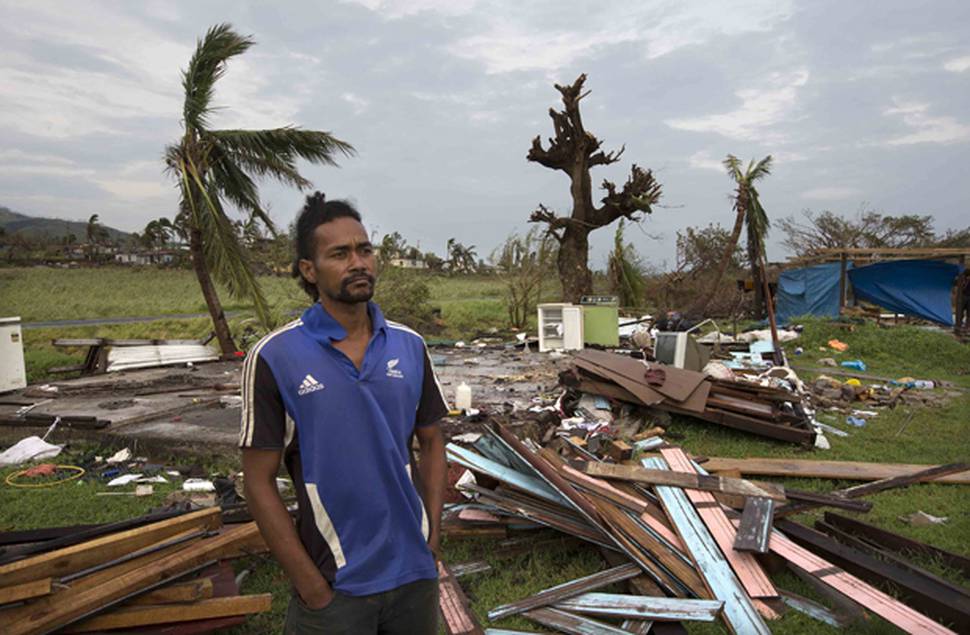 is the Fijian government's top priority as the recovery from Cyclone Winston continues.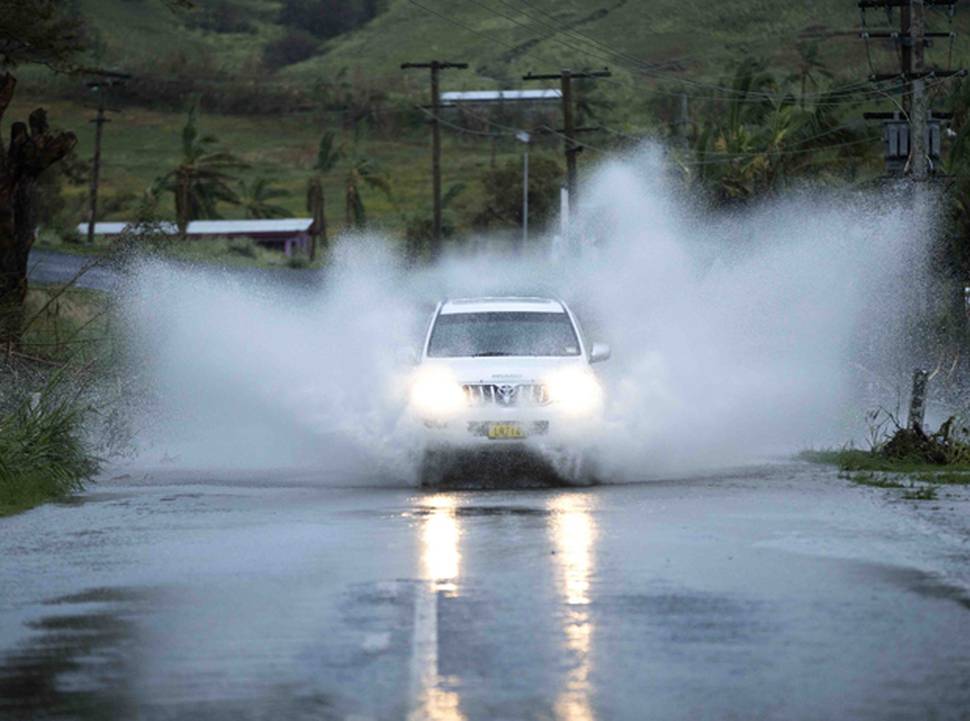 The damage is severe, and in some areas will take months to fix.
How to donate
• Red Cross: redcross.org.nz
• Tear Fund: tearfund.org.nz
• World Vision: worldvision.org.nz
• Unicef: unicef.org.nz
• Oxfam: oxfam.org.nz
• Habitat for Humanity: www.habitat.org.nz