Despite being shrouded in mystery, we've had some bizarre glimpses into Kim Jong-Un's North Korean regime. Here are some of the weirdest.
1. Anyone who didn't cry enough was punished
Kim Jong-Un's father Kim Jong-Il died in 2011 after 17 years of ruling North Korea.
During the 100-day mourning period, reports circulated that those who didn't cry at his death would be punished.
The Daily Mail reported that sentences of at least six months in labour camps were handed out to those who didn't attend mourning events.
Anyone who criticised Kim Jong-Un as the incoming leader, tried to leave the country, or even made a mobile phone call out, were also punished.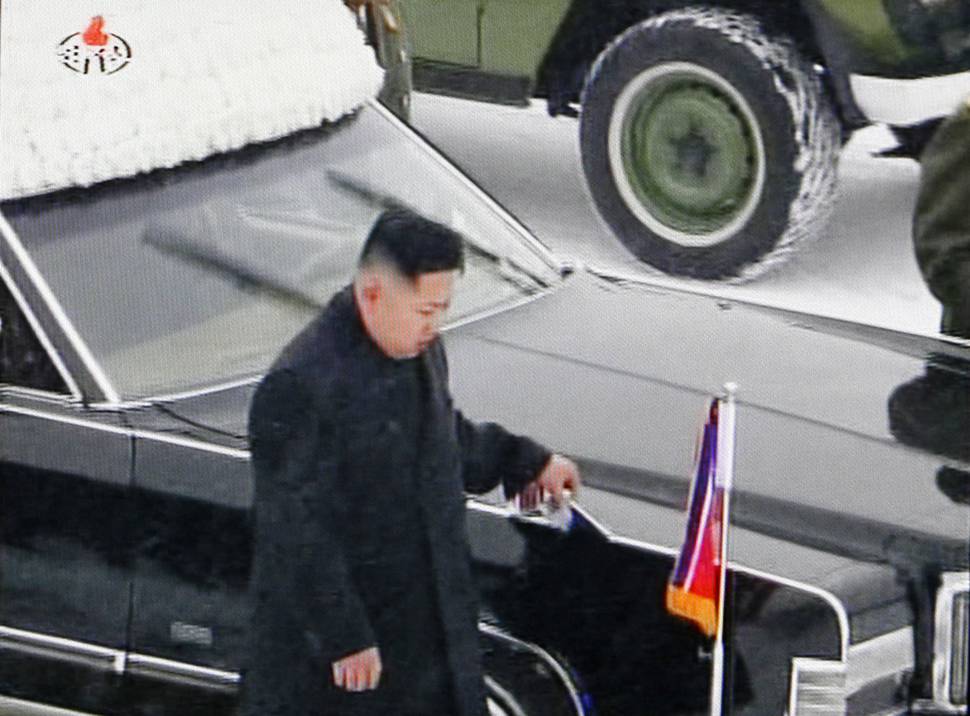 In October 2012, it was reported a North Korean army officer paid the ultimate price for failing to grieve.
According to the Daily Mail, Kim Chol was executed by mortar shell after he was caught drinking during the mourning period.
2. He executed his uncle - with dogs?
In 2013, Kim Jong-Un's uncle was executed as a "traitor for all ages" for challenging the North Korean regime.
It was a stunning downfall, as Jang Song-Thaek had been seen as Kim's political regent and the country's unofficial number two.
State news agency KCNA reported Jang was executed after a special military trial.
What was even more bizarre, was how Jang was reportedly executed.
A rumour that took the internet by storm was that Jang was executed by being stripped naked and placed in a cage with 120 starving attack dogs.
3. His BFF is an American basketball player
In an unlikely partnership, American basketball star Dennis Rodman and Kim Jong-Un hit it off.
AP reports they met when Rodman visited North Korea in 2013 to promote the sport and make a film.
US officials frowned on the trip for giving Kim a propaganda boost, but Rodman suggested "basketball diplomacy" could warm relations.
Since then Rodman has returned to North Korea on several occasions to hang out with Kim.
4. His girlfriend came 'back from the dead'
Hyon Song-wol is a popular singer in North Korea who was first identified as Kim Jong-Un's girlfriend in 2012.
A month after a public appearance with the leader, she vanished from the scene as abruptly as she had arrived, according to The Independent.
It was later reported Hyon Song-wol had been executed alongside eleven other members of her pop group, after being accused of filming themselves have sex with each other and selling the videos.
Other musicians linked to the 12 who allegedly died were forced to watch the grisly killings. They were then sent to labour camps, victims of the regime's policy of collective punishment.
However, in yet another twist, Hyon Song-Wol appeared alive and well on North Korean television in 2014.
5. His wife goes for months without being seen
After demonstrating his ruthlessness with numerous executions, Kim Jong-Un fuelled rumours he had turned against his own wife.
The fate of Ri Sol-Ju, a former singer whom Kim married in 2009, is often the subject of speculation as she goes for weeks without being seen in public.
Speculation soared in December 2013 when media pointed out Ri had not been seen in public since October.
However, the Daily Mail reported she appeared on state TV on December 18, 2013 at a memorial service for Kim Jong-Un's father.
Rumours Ri was missing began to circulate again when she wasn't seen in public for four months - reappearing with her husband in April 2015 after not being seen since December the previous year.
-nzherald.co.nz