A joint gliding programme in South Wairarapa is set to take off with the official opening of a new hangar in April.
The hangar being built at Papawai airstrip for the Greytown Soaring Centre (GSC) will be opened by South Wairarapa mayor Adrienne Staples next month.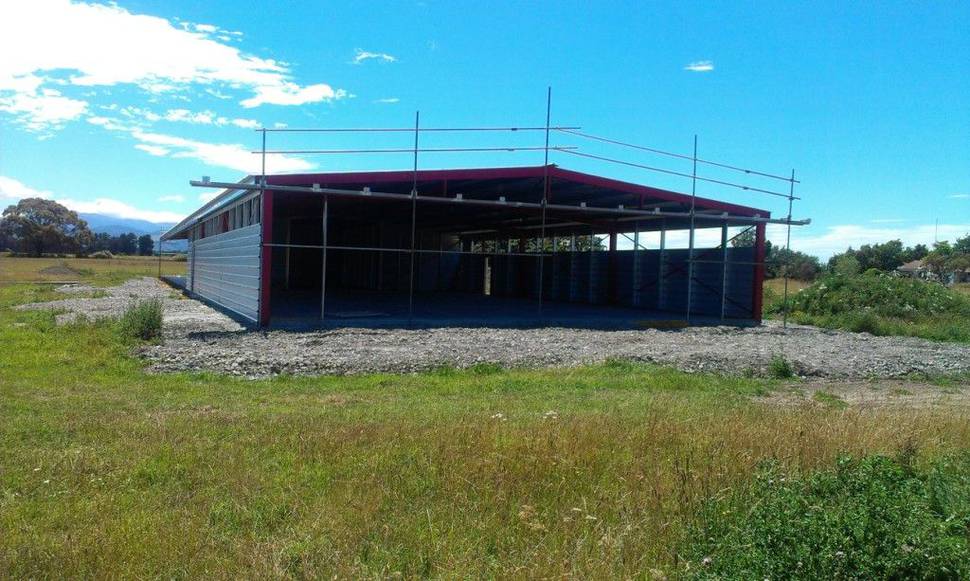 The GSC was formed in 2014 by the joining of Wairarapa Gliding and the Wellington Gliding Club.
Last year the GSC signed a 35-year lease to occupy the Papawai airstrip, which is also where South Wairarapa District Council plans to irrigate its waste water to land.
The new hanger will house eight gliders, each with an 18m wing-span, a towplane and a new high-tech Sky launch dual drum winch.
GSC president Grae Harrison said the aim was to make the Papawai airstrip silent and the new winch on order from England would help achieve this.
"This winch is a fantastic piece of machinery," he said.
It would provide launches to 760m at times of no wind and more than 900m in moderate headwinds.
Mr Harrison said the winch was not only silent but more cost-effective than the towplane.
"Once we get efficient with it, it will be able to launch two gliders every five minutes compared to the towplane, which launches one every 10 minutes."
He said the next stage for the club would be fundraising for a new training centre for youth glide trainees, club members and visitors to Greytown.
Wellington Gliding Club relocated to Greytown because of gliding restrictions by commercial flight operations and increased air traffic at its premises at Kapiti Coast airport.
Club president Brian Sharpe said he was happy with the club's new base in Greytown.
"I'm really chuffed that we were able to secure this location and join with Gliding Wairarapa to further develop their existing site under the GSC umbrella.
"This is definitely the most exciting gliding development going on in New Zealand at the moment."
He said the GSC would have a strong training programme.
"We're looking into providing two-day courses, four-day courses, and six-day courses with a youth programme running during the week and club days at the weekends. Our ultimate aim is to have this club running seven days a week."
Papawai has a long history of gliding dating back to the early 1800s, when Ngati Kahungunu ancestor Nuku Pewapewa led a small group of warriors to repel a much larger enemy force who invaded Wairarapa during the time of the inter-tribal Musket Wars.
The fighters were camped out on the Maungarakis and were ordered to build giant kites and glide down and attack an enemy fortress.
The flight attack was successful and a peace treaty that was negotiated stood the test of time.
Marae chairman Paora Ammunson said he was immensely proud of Papawai ancestor Nuku Pewapewa.
"I've asked other iwi if they have a history of their ancestors flying and none of them have, so I think Ngati Kahungunu and Wairarapa can lay claim to having the first New Zealander to fly."
Papawai Marae would provide catering and accommodation to the gliding centre during events, Mr Ammunson said.