CELINE RITA
Who
Celine Chapman of Celine Rita, who this year celebrates five years of her brand - she was among five designers who cut a personalised cake at the opening event on Monday night.
What
Chapman continues to explore her love of Paris with a collection titled 'Cine Club'. French New Wave actress Anna Karina was noted as the key muse. Sets of matching separates featured heavily throughout, as did backless dresses. The lace, florals and polka dots that we have come to expect from Celine Rita were presented in a palette of magenta, emerald, tangerine and navy blue.
We liked
The silk crepe wrap dresses had the throw-on ease one would expect to find in a French girl's wardrobe.

Not so much...
When we think French, we think nonchalance - but some things felt a little forced here. It would have been great to see the Celine Rita girl mess up her hair, undo one more button and swap out her heels for flats. Anna Karina isn't one for trying too hard.
Sell out piece
The ivory polka-dot layered skirt is sure to melt the hearts of Chapman's followers.

- Danielle Clausen


NEW GENERATION
Who
Four emerging New Zealand designers, Inhale Apparel, Wilson Trollope, Nomsa Mabuto and Itzme.
We liked
Itzme epitomised what a New Generation show should be: fresh, new and exciting. A clever mix of tailoring and street wear, designer Amy Arbus' collection featured oversized coats, midi skirts and wide legged trousers in a punchy and daring red.
The range of outerwear presented by all four designers impressed. Think wearable everyday trench coats by Inhale Apparel, oversized wrap coats by Nomsa Mabuto and interesting woolen coats by Wilson Trollope.
Nomasa Mabuto's collection was primarily coat driven featuring an eclectic mix of African prints, wool and embossed leather. Although we question the day-to-day wear of these pieces, it was nice to see a young designer try to push some boundaries and create something different.
Not so much...
Inhale Apparel's collection featured geometric eagle and bear prints splattered in jacket linings and T-shirts. We expected something a little more exciting from a young, fresh designer and this was just falling a little flat. And polar bear-ish. Its easy to whack a basic print on any fabric (as we have seen a multitude of designers do this week, like Pia's watermelon print yesterday), but it would be nice to see a little more effort being put into the rest of the design.
- Anna Lee


See looks from today's shows here: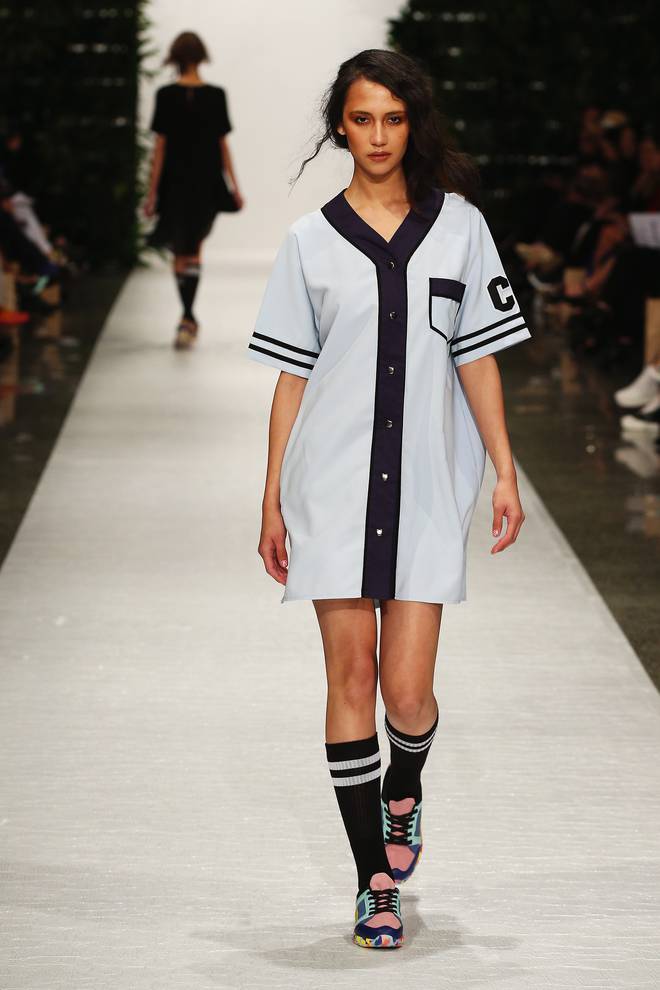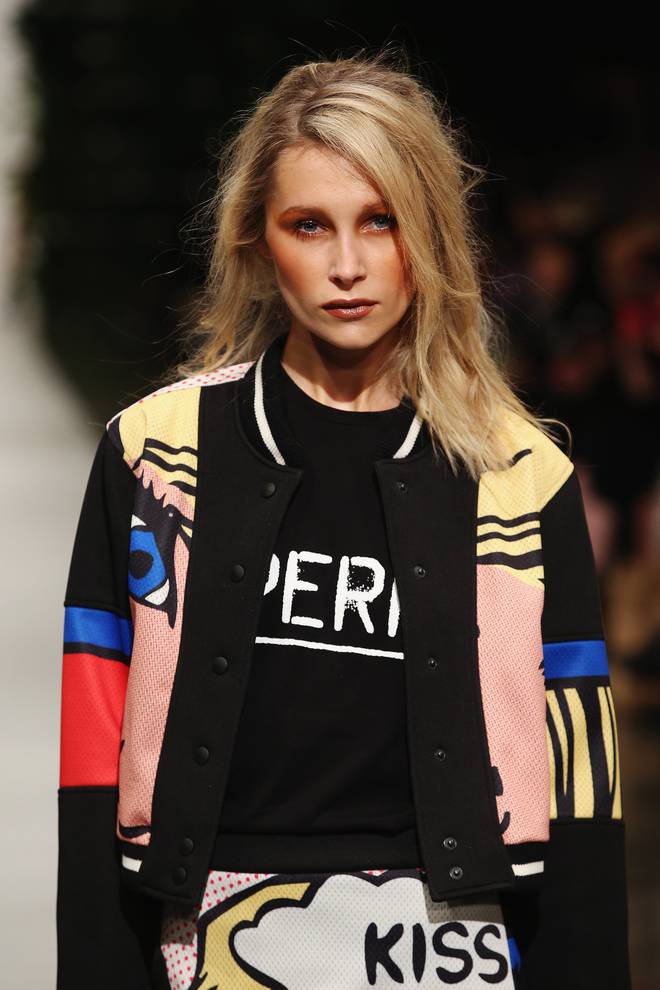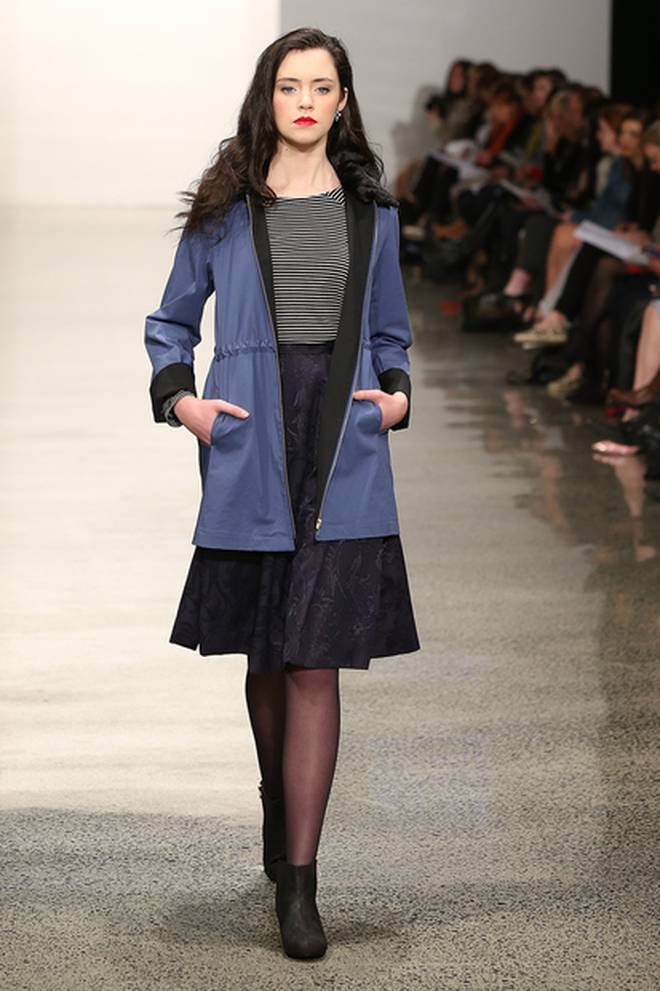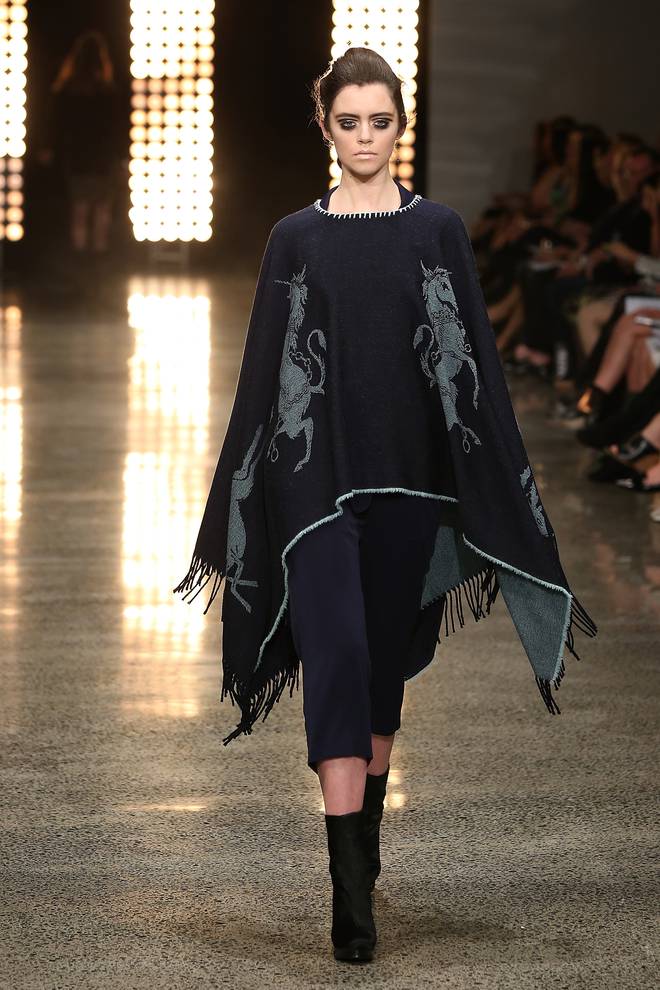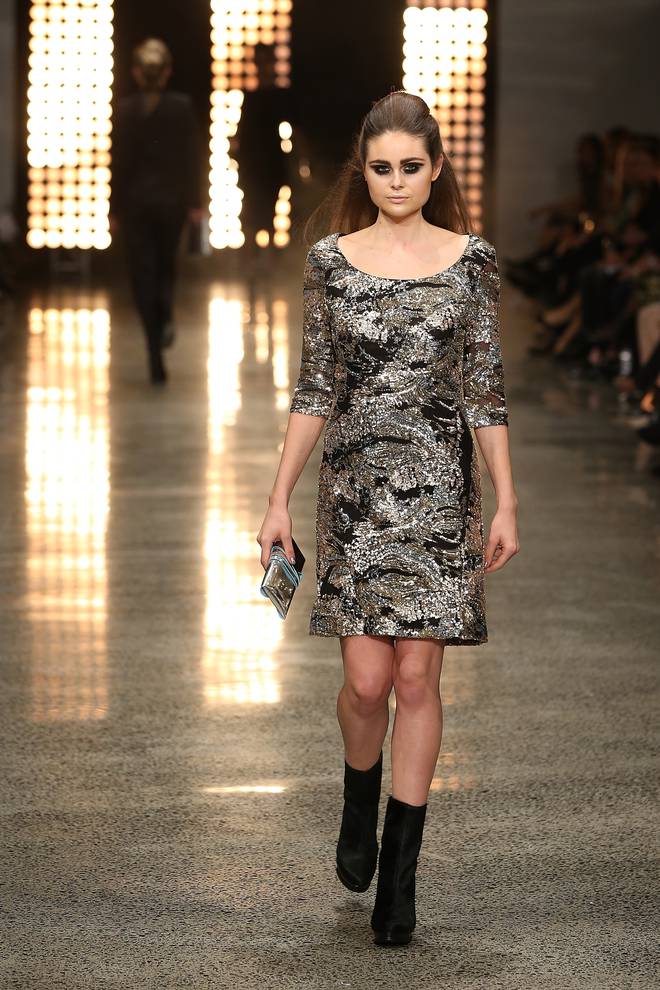 TRISH PENG
Who
Trish Peng's spring/summer showing, with a first look at her new ready to wear range. The young designer debuted her custom gowns earlier this year, and this new collection adds a more credible, commercial aspect to her label.
What
Bright separates and party dresses followed by Peng's signature gowns, with a dramatic finale that featured a pretty long-sleeved wedding dress with extra-long train - requiring two bride-groom attendees to keep it flowing.
We liked
The sportier, wearable pieces in her ready to wear line, including an 80s off the shoulder frilled crop top, striped anorak and shorts set, and laser cut-out leather fabric featuring in shorts and cropped jackets.
Not so much...
Under the glare of runway lights, the fit and fabric choices in Peng's gowns aren't quite polished enough, meaning her separates actually feel stronger than her signature dresses.
The Music
Lady Gaga's Donatella fitted the fab fashion theme well.
- Fiona Ralph


COOP
Who
Coop by Trelise Cooper, the designer's youth-focused label.
What
Following the recent international trend of fashion looking to the world of art (Chanel, Celine), the collection featured statement Pop Art-influenced comic book prints alongside army jackets, pastel houndstooth bloomer shorts and flirty dresses. Coop is a brand chasing the youth market, with this colour and print heavy collection pursuing the street style influence pervading high-end fashion right now.
We liked
There has been a gloomy mood across many collections this week, so the show's pop of colour felt refreshing.
Some models also wore T-shirts from the brand's "The New Army" campaign, inspired by the Start the Riot project at Australian Fashion Week earlier this year - models wearing slogan tees handpainted with positive political messages. Coop's take - T-shirts with social media hash tags like "perky" and "the new army" - is aiming to promote breast cancer awareness in a younger generation and raise money for Breast Cancer Cure.
"It was an initiative led by the new generation at Trelise Cooper," explains Cooper, who is a patron of the charity. "They wanted to do something relevant that speaks to their generation in their language." She adds that her co-designer for Coop, Kayla Jurlina, knows the impact of this disease, as her mother has breast cancer.
Not so much...
While cool - and visually strong - That Pop Art, Roy Lichtenstein as muse concept has been done, a lot - think Tom Ford, J.W Anderson, 3.1 Phillip Lim, Lisa Perry.
The music
What's up with Trelise and butts this week? At her mainline show on Tuesday she played Jason Derulo's Wiggle (Big Fat Butt) and at Coop today it was Nicki Minaj's Anaconda with the lyrics "Oh my gosh, look at her butt".
The bottom theme continued through to her own wardrobe: Cooper took a bow with Jurlina wearing one of the comic book print skirts from the collection, with the words "Kiss Me" emblazoned on her rear.
- Zoe Walker


HAILWOOD
Who
Hailwood, following this year's milestone birthday trend with a celebratory 15 year video flashback before the show.
What
A rock'n'roll show complete with bright lights; velvet and sequined party dresses; and a banger soundtrack featuring Led Zep, Black Sabbath and Velvet Underground.
We liked
The soundtrack of course, and the oversized navy and grey ponchos featuring Hailwood's unicorn logo, worn with cropped pants. We also liked the navy biker-jacket and some of the sequined and velvet dresses, but unfortunately the dresses, like the rest of the show, were a little hit and miss.
Not so much...
The separates were underwhelming, and many of the pieces felt dated, including the jeans. If you are going to do jeans as the basis of your collection, they need to be done well. The blonde wig on Kenyan-born model Yaya Deng also seemed unnecessary - she would have looked far more beautiful au naturel.
Beauty note
Rock'n'roll of course with a smoky eye and backcombed hair - a "dirty and fun" take on 60s icons Twiggy and Edie Sedgwick.
- Fiona Ralph