Fashion and faces to look out for this coming year.
1. The designer: Nicolas Ghesquiere
The biggest fashion transfer of the season was Marc Jacobs out, Nicolas Ghesquiere in at Louis Vuitton. Disappointingly for those hoping for a bitchfest, Jacobs was deeply diplomatic about his replacement after 16 years at the brand. "I'm really glad someone I respect, admire and think is a really great talent is there."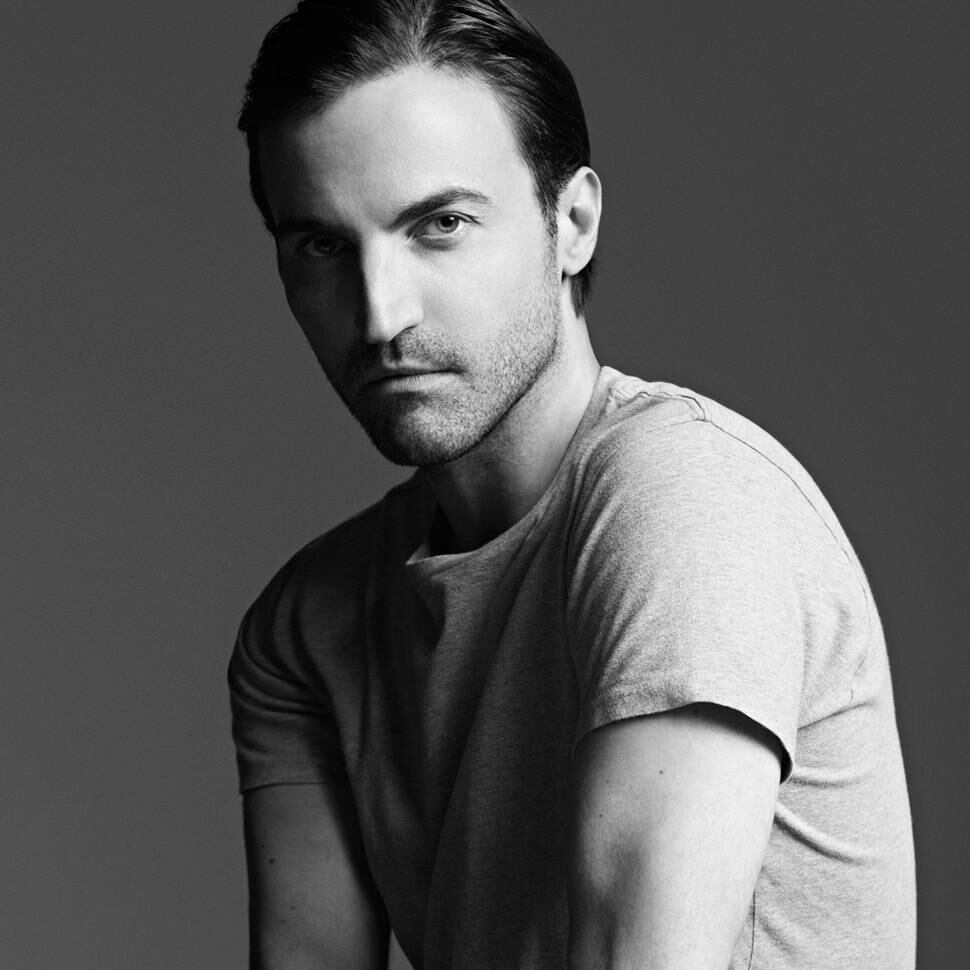 Ghesquiere, responsible for turning a decidedly musty Balenciaga into one of the most innovative brands of the past decade, has big boots to fill at Vuitton. He'll have to design things that sell (rumours abound that Balenciaga wasn't wildly profitable under his tenure), but he'll have Darren Spaziani, the accessories maestro responsible for Proenza Schouler's cult PS2 handbag, by his side to help turn luggage into lucre.


2. The film: Saint Laurent
Now that every director under the sun has seen fit to immortalise Coco Chanel on screen, it's the turn of Yves Saint Laurent. This year two films dedicated to the most flamboyant of French fashion designers will be released - and the French house (or rather, Pierre Berge, the late designer's right-hand man and business partner) has got its knickers in a twist about it. Saint Laurent, a film directed by Bertrand Bonello, received the green light from Kering, Saint Laurent's owner. Yves Saint Laurent, directed by Jalil Lespert, has the blessing of Berge.
"Two films on YSL? I hold the moral rights over YSL's work, his image and mine, and have only authorised Jalil Lespert. A trial on the cards?" Berge fumed on Twitter.
Lespert's effort is out this month - word is that leading actor Pierre Niney is a dead ringer for Yves - but we're equally interested in those potentially pending lawsuits.

3. The model: Malaika Firth
Modelling's equivalent of a laurel wreath? A Prada campaign. Malaika Firth, 19, is this year's victor, having been cast in her first campaign for Prada, for autumn/winter 2013, and featuring in another for spring/summer 2014. Did we mention that the Kenyan-born, London-based model is the first black face to star for the house since Naomi Campbell in 1994?
And, like Campbell, she's opinionated. "I'm proud that I'm the second black [Prada] model, but also I'm mixed. I'm bi-racial," she corrected a recent interviewer. "I find it really good that I'm not black and I'm not white."
Last season she opened Valentino, walked in shows for Miu Miu, Proenza Schouler and Topshop Unique and even won a coveted pair of Victoria's Secret wings in the November show. Next up: pastel-encased Malaika in Valentino and Burberry's spring/summer 2014 ads.


4. The magazine: Porter
For the uninitiated, Net-a-Porter.com is an online retail behemoth selling luxury fashion. February 2014 marks the release of its first print magazine, Porter. This is deeply troubling for the fashion nobs for a handful of reasons:
A) Net-a-Porter has pioneered the notion of a digital, shoppable magazine with The Edit, its current offering; its return to old media is akin to Mark Zuckerberg announcing that he will write all his correspondence by hand from now on; b) Porter will feature product not stocked on the Net-a-Porter website, which would appear to be a business booboo; c) Porter will also contain advertising - which has traditional glossy publishers quaking in their heels. Long live the printed word.


5. The trend: Culottes
Words to strike fear into your heart: culottes are set to be big this year. Huge, in fact: loose, slightly flared, and falling in that horribly un-erogenous zone of mid-calf. Nothing screams "of the moment" quite like a change in proportion, but to avoid a 90s costume drama, wear them with a crisp white shirt and a heel. Better still, a heeled knee-high boot - very 70s, which is also a key throwback.


6. The shoe: Sporty sandals
It is a source of endless fascination that no matter how intrinsically unfashionable sandals are, every season they rear their horribly flimsy heads. We've done gladiator sandals, orthopaedic sandals and pool-slide sandals.
This year, it's the turn of the sporty sandal. What makes a sandal sporty, you ask? A foamy base and a rubbery-looking strap, of course, as seen on the catwalk at Prada, Givenchy and Marc Jacobs. If that sounds terrifying, try a slimmed-down sole and leather strap .


7. The photographer: Olivia Bee
Olivia Bee has a teenager's mastery of the selfie. The difference is that this 19-year-old American's pictures are commissioned by Hermes: in September 2012 they gave her a pile of silk scarves and she photographed herself and her friends wearing them for the Hermes magazine.
She has also snapped images for Converse, Fiat, Levi's, Nike and The New York Times. For her latest trick, she's photographed Miroslava Duma in the Roger Vivier spring/summer 2014 campaign.

8. The beauty buzz
Nothing embodies the promise of a new year quite like a newly minted, unopened beauty product. With that in mind, here are a few launches to look forward to in 2014. Trendwise watch out for more local natural skincare, designer perfume launches and the importing of more nifty beauty gadgets and devices.
• Proenza Schouler for M.A.C
The New York designers are bringing their brand of cool to counter in April in makeup, for nails, lips, eyes and in ombre face powders (coloured powders aren't just for punking out your hair). M.A.C is also mining the movies, with a makeup collection out in May, based on its looks for Angelina Jolie, who stars in upcoming Maleficent. Expect to see more of Rihanna. After her popular 2013 makeup collection she has been signed up as this year's Viva Glam spokesperson.
• Queenstown, St Heliers, Bali
Spring Spa's winning formula is going international, with a Bali opening planned in the boutique Petitenget area, opposite the uber-cool W hotel. Designed by New Zealand-based Derek Lockwood, worldwide director of design for Saatchi & Saatchi, and run by East Day Spa's entrepreneurial Ina Bajaj, the concept of combining social and private spa facilities in sleek, stylish surrounds is well-timed in showing we can export more than primary produce.
• Derek Lam for Estee Lauder:
A snappy Derek Lam evening clutch houses a makeup collection collaboration with the rising designer due here in early March. Lauder's creative director, Tom Pecheux, helms backstage beauty for Lam at New York Fashion Week in what is one of a growing number of big beauty company hook ups with hot-shot fashion names. No word, though, on whether Lauder's staff here will get the Opening Ceremony-designed uniforms its American staffers will be kitted out in this year.
• L'Wren Scott for Bobbi Brown:
Her French chateau's garden was the inspiration for the Amnesia Rose colour collection designer L'Wren Scott and Bobbi Brown have come up with. It will be launched at London Fashion Week mid next month and available here soon after.


9. The collaborations
• Riccardo Tisci for Nike: The secret to collaborative success? Take two very trendy brands, create some hype: success. Nike - which had a resurgence in popularity last year - will team up with Givenchy's creative director Riccardo Tisci with a range, available in autumn and featuring the logo NIKE RT. Expect it to be all over street-style blogs.
• Kate Moss for Topshop: After a three-year gap, Moss' 40-piece collection will hit stores in April. Based on her current wardrobe predilections, we're anticipating stripes and (faux) fur.


10. The question: K-Midd in NZ fashion?
The Duke and Duchess of Cambridge will visit us in April - will Kate choose to wear something by a New Zealand designer? She typically selects those who have a connection to the country she is visiting, so our money is on Emilia Wickstead, the New Zealand-born, London-based designer whose clothes she has worn previously.
Local based designers we'd love to see her in? Kate Sylvester would be a perfect choice - there are several princess-appropriate frocks in her upcoming winter collection - and the Duchess would also look great in Helen Cherry, Juliette Hogan and Gregory.
Another potential coup for NZ fashion? If Lorde wears something from a local designer to the Grammy's. We doubt it will happen, but if she does it will be the most high-profile showcase of a local designer since Madonna wore a pair of Karen Walker pants at the MTV Awards in 1998. Today, celebrity and the red carpet are even more influential.


ALSO LOOK FOR:
• The arrival of luxury brand Prada to Auckland's Queen St, with a boutique set to open later in the year.
• A swimwear line from Lonely Hearts, to complement their popular lingerie collection.
• H&M will arrive in Australia, with a new store in Melbourne. Will we see any global chain stores come to NZ?