Menu picks
What we're loving around town . . .
• The smoked kahawai cakes from Federal Delicatessen (above) - moist, fragrant, perfectly matched with wasabi and lime mayo - and served by Al Brown himself.
•Andiamo's delicious rigatoni with braised oxtail, caramelised onions, pine nuts and grana padano cream.
• A glass of Tattinger and the four-course lunch at Meredith's. Sublime.
• New on the menu at Everybody's Izakaya - tuna with wasabi and watermelon, and a sake of course.


On the move
Viva's favourite pizzeria, Epolito's, is moving to the city. Great news, but we'll miss their One Tree Hill restaurant, which has been serving delicious New York-style pizzas for eight years. Their last day in this spot will be December 21, in anticipation of next year's move to an as-yet-undisclosed city location. Until the 21st, head to 1 Rawhiti Rd, One Tree Hill, ph (09) 589 1999.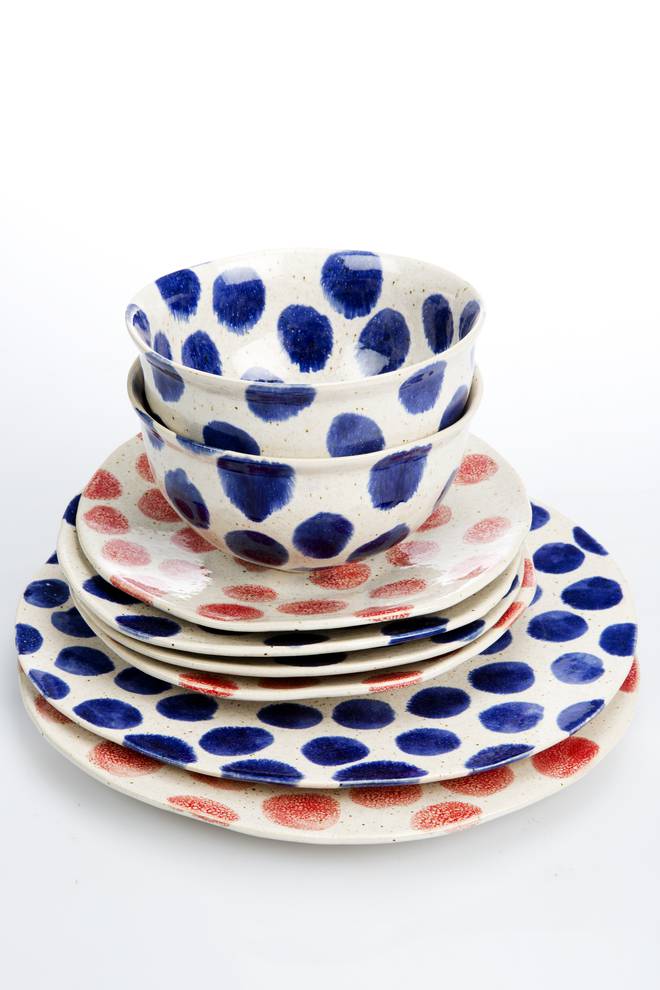 Polka plates
Add polka to your party with these fun plates. Dinner plates $26, side plates $19, and bowls $16 from Nest, 35 Dacre St, Newton. See
.

Sweet as
The French Cafe has clocked up another first - its own honey. The beautiful kitchen garden is now home to two beehives, which this week produced their first 9kg of honey. Production is predicted to reach 45kg by February.

One to watch
No need to leave home for next Tuesday's culinary feast. Renowned Israeli chef Yotam Ottolenghi's (right) immersive food journey
Jerusalem on a Plate
airs on Food TV at 8.30pm.
Move over mozzarella, it's burrata time
Burrata translates to "buttered" in Italian, which gives you some indication of how rich this luscious fresh cheese is. It looks like a ball of mozzarella but beneath the soft outer shell is a filling of stringy curd and fresh cream. It's made from taking a hollow pouch, which is filled with fresh cream and soft stringy bits of curd - the ritagli, or rags, left over from making mozzarella.
Try: Ortolana's burrata, oxheart tomato and ciabatta, which is sublime, or stock up for Christmas from Massimiliano de Caro at ilcasaro.co.nz.


A late-night trend
Joining the ranks of Monterey and Queenie's, K Rd zero-waste cafe Scullery is now open nights. With Brothers Beer on tap and a tasty-sounding menu offering pork cheek terrine, rabbit pie and whole free-range rotisserie chickens, it's worth checking out. Scullery, open to 9pm, seven days at 166 K Rd. Ph (09) 365 2897.

Dark and delicious
Italian chocolate plus Cuban rum - this limited edition chocolate box from Venchi is a winner. It's $26.90 from Sabato.

- VIVA