To understand, protect and enhance our relationship with China, New Zealand has to be well-versed in how Chinese businesses operate - particularly in the areas of operations, supply chain management and human resources.
It is imperative that New Zealand businesses learn more about them. In bilateral trade, direct investment and tourism, understanding markets and consumers is vital. Ideally that includes making frequent visits to - and I would suggest even living in - China.
If Kiwi companies are considering or currently operating in/sourcing from or competing with Chinese counterparts, they need to examine and respond to exemplary practice there. Not all operations in China are stellar by any means (just as not all Japanese firms were outstanding when the world held their manufacturing in awe several decades ago). But in any nation or industry, there is a spectrum of excellence when it comes to both practice and performance.
Expanding operations internationally is fraught with new challenges; New Zealand firms casting their eyes over China are no exception. But there are critical aspects that make the journey easier and first and foremost is relationships.
Relationships with local contacts, partners and government might provide a glimpse into motives, including a focus on sustainable benefits, the welfare of multiple parties and attitudes. Respect, learning and humility are needed in China, along with robust and innovative operations, supply chain and human resource management.
There are a plethora of New Zealand manufacturers and service firms that have operations in China, including Air New Zealand, Beca, Boffa Miskell, Chinz, Fletcher Building, Fonterra, HMI, Mainfreight, Nuplex, Vista Group and Zuru. While many are successful, in just two decades New Zealand firms in China have racked up losses exceeding $500 million - often related directly to supply chain issues.
Despite undertaking extensive due diligence, Lion Nathan China's operating losses exceeded $200 million before it sold out in 2004. This stemmed in part from attempting to distribute beer to markets too far from its plants in the Yangtze River Delta, although infrastructure now is vastly improved.
Similarly, AFFCO's joint venture in Sichuan province sought to process local cattle but failed, due in part to an idling plant with a lack of access to stock.
So how do lauded Chinese firms with exceptional operations and/or talent management do it? Haier, as an example, has created numerous engineering positions in New Zealand since its acquisition of Fisher and Paykel Appliances. In China it has built a distribution and service network reaching far into rural China and rents those capabilities to others, including foreign competitors.
Haier has also promoted self-ownership, with around 200 teams of about a dozen people who engage in internal mergers and acquisitions.
Online retailer Yihaodian has developed an infrastructure able to deliver within a matter of just a few hours, even in heavily congested cities. Pioneering online grocery, it sells almost half of the imported milk to China - including a world-record 600,000 litres of UHT milk in 53 minutes earlier this year (20 per cent of it from New Zealand). The remuneration of all 10,000 employees is tied to customer experience.
Haidilao, the 75-store Sichuan Hotpot Restaurant Chain praised for its provision of freshness and service, grants a high degree of staff autonomy and, unsurprisingly, has one of the lowest turnover rates in the industry. Labour turnover is a massive issue in many sectors in China and has huge implications for operations and costs.
The Chinese brands available here - Haier, ICBC, Lenovo, Sinopec and TCL, as examples - are only likely to grow in number. New Zealand firms, even those without China operations or sourcing, would be prudent to contemplate how Chinese firms are managing to do well in their own backyard and abroad.
In an economy where both costs and labour shortages are rising, China is increasingly competing on innovation around product (such as Baidu and Huawei), operations/process (such as Tencent and BYD Auto), and business model (such as Alibaba and Xiaomi) - all often sourced from and executed by people. In this regard firms with the best operations often have the best talent management, regardless of where they are from or where they are operating.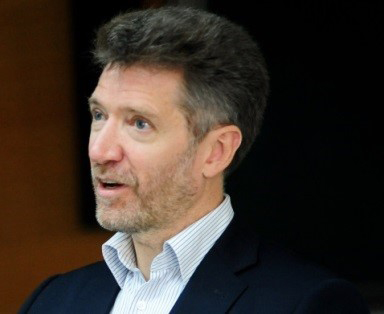 David Robb is Professor of Operations and Supply Chain Management at the Graduate School of Management and director of the China Studies Centre (NZAI) at the University of Auckland. He is a visiting professor at Tsinghua University and a Beachheads adviser to NZTE. His work on logistics in China has been sponsored by Foxconn Technologies.