Most UFC athletes make sure they have plenty of time to prepare for the debut fight on the biggest stage in mixed martial arts.
Then, there's guys like Kiwi Shane Young, who took his debut fight last November against Alexander Volkanovski on eight days notice.
"They asked three other guys before me to take it on eight or nine days notice and no one wanted to take it, which is understandable because Alex is a beast and when you've got a UFC contract you want to protect that thing," Young said.
The Kiwi went on to lose the bout by unanimous decision, but was able to hold his own against a fighter who had been through a full camp to prepare.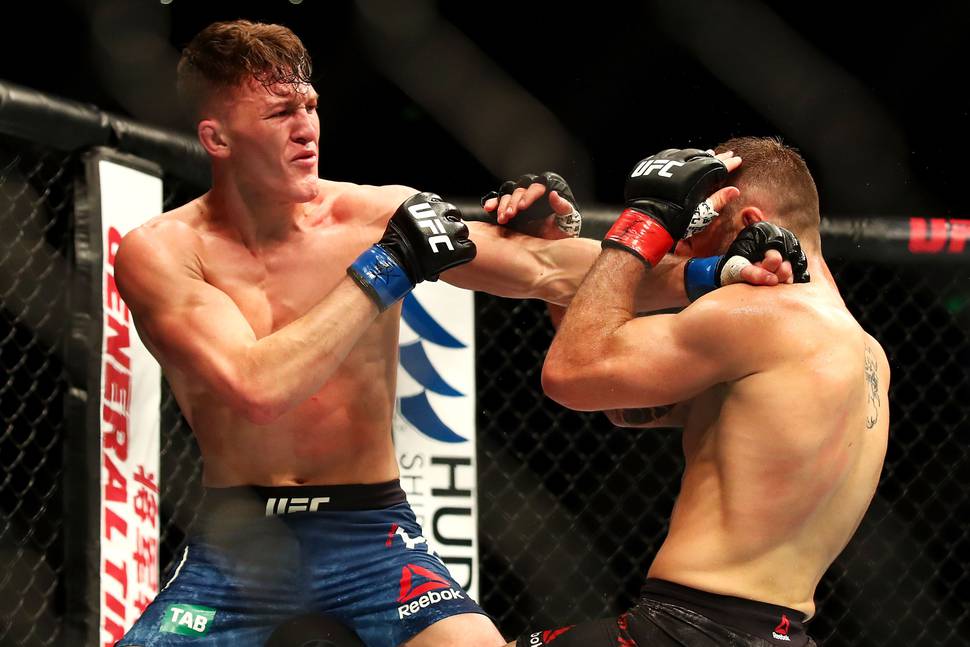 Now, the featherweight will step back inside the octagon in Singapore on Sunday to take on Rolando Dy of the Philippines.
Seven months removed from his bout against Volkanovski, Young said he felt the fight against Dy gave him the chance for a 'proper' debut because he got to have a full seven-week camp in preparation.
Training at Auckland's City Kickboxing gym, Young has had to added benefit of working with gym-mates Israel Adesanya, Dan Hooker and Volkanovski, who were all training for their own UFC bouts in the coming weeks.
"It's been a real good vibe. Everyone's training hard for fights, everyone's pushing each other. We're all at such a level now that we're at the cream of the crop, competing at a really high level internationally."
Young's fight will be the first of four straight for City Kickboxing. Adesanya is headlining the Ultimate Fighter Finale in Las Vegas on July 7 (NZ time), Hooker is on the main card at UFC 226 in Las Vegas the following day, and Volkanovski is booked for UFC Fight Night in Idaho a week after.
The 24-year-old Young, who holds an 11-4 professional record, said he wasn't all that concerned with what Dy (9-6-1NC) was bringing to the fight given everyone in the UFC is a tough opponent. Instead, he was focused on his own game plan, looking to make the most of his 'second debut'.
"I was half a man then," Young said of his bout last November, "so at least you're going to see a full Shane Young in this fight. I'm just looking to go out there and represent my country, my nation, my people – māori people – as best as I can.
"Just expect me to carry our flag with pride and do the damn thing."