Every year the Sony World Photography Awards scans the light boxes of the world's most talented travel photographers to find images and stories that arrest the eye.
With prizes for ten categories of professional photographers, including documentary and wildlife photography, the short list contains images to change the way you see the world.
Beyond professional awards, the competition also recognises the work of the most talented student and youth photographers.
The 2019 competition was no exception, with images submitted from photographers in 195 countries - making this a 'world photography' award in every sense of the word.
Youth photographer of the year was picked up by Zelle Westfall of the USA, with Sergi Villanueva picking up the student award with a fresh looking series of photos exposing the orange pickers of southern Spain.
Villanueva narrowly beat New Zealand's own Cassidy Power whose student images of "queer lived experience" in Auckland earned the attention of judges.
However, it was the grand award for the open competition and its $37000 in prize money which was most hotly contested.
In the end it was Italy's Frederico Borella to whom the title of 'photographer of the year' was given.
The 35-year old artist took home the grand prize for his series 'Five Degrees' which focused on the farming community of Tamil Nadu in southern India.
On receiving the award, Borella said "This Award is one of the most important things for my career and my life. This kind of visibility is amazing because it allows me and my work to reach a global audience. It is a 'golden ticket' that happens once in a lifetime.
"I feel a huge responsibility because I have been able to witness and record this situation as a photojournalist. This award is proof to my subjects that they can trust me - and for my profession this is fundamental."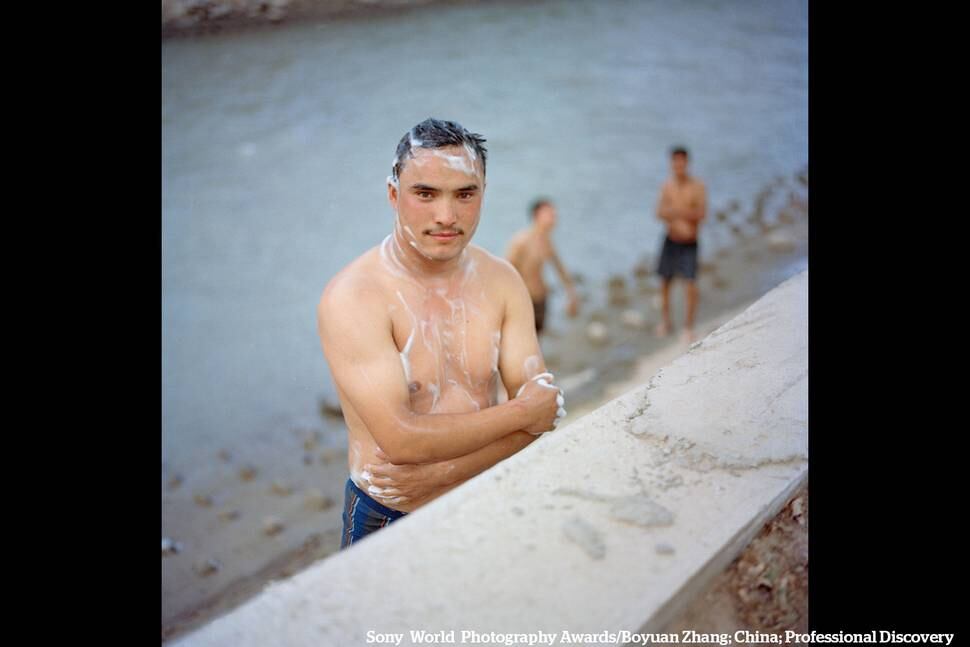 The judges picked Borella's images from a submission pile of 326997 entries across 195 territories.
Judge and chair of the professional competition, Mike Trow said this year's submissions "provoked a lot of debate and interest amongst the jury" with works "pushing the boundaries of photography and challenging the perceptions and expectations of the audience."
Read on for more of the winning and shortlisted images from the 2019 competition.