This month at the Frankfurt we got a horrifying glimpse into the future of air travel.
If you're someone who relishes leg-room, Aviointeriors' shocking, wedgie inducing Skyrider standing seats are nightmare fuel.
However, these 59 centimetre perches are at the extreme edge of a trend that is already in full swing.
Airlines from Air France and British Airways to Virgin Atlantic have all been pilfering centimetres from economy seats and giving them to business and first-class passengers.

Using seating charts from seatguru.com, traveller.au concluded that it's not our imaginations. Plane seats really have been shrinking.
The fact of shrinking space on aircraft is never more "in your face" than it is when the passenger in front has reclined their seat all the way back.
The American domestic airline Delta has never provided the most spacious of cabins, providing between 76 and 86 centimetres of seating space across their fleet.
Now the airline has pledged to do something about reclining passengers while reclaiming a couple of centimetres while they're at it.
"Starting Saturday, April 13, Delta will retrofit its fleet of 62 Airbus A320 jets to reduce the recline of the coach seats from 4 inches (10cm) to 2 inches (5cm) and the recline of first class seats from 5.5 inches (14cm) to 3.5 inches (9cm)," Delta said in a statement.
Rather than a cynical attempt to add an extra row of seats, the airline has promised this is purely about redistributing legroom.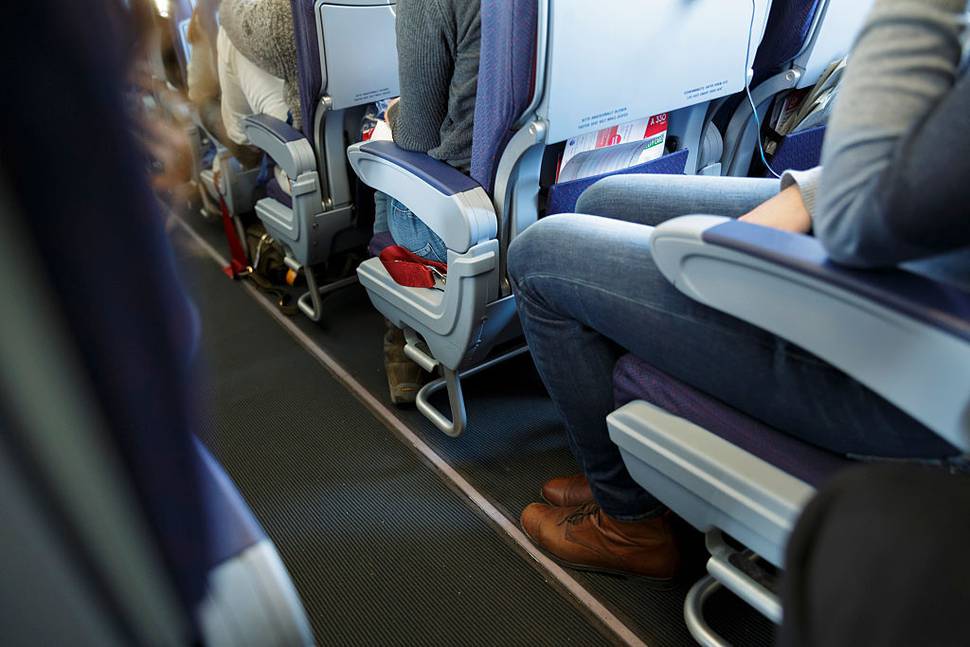 As part of Delta's continued efforts to make the in-flight experience more enjoyable, Delta is testing a small change to its A320 aircraft - adjusting the recline throughout to make multitasking easier, airline spokesperson Savannah Huddleston told CNN Travel.
Delta has no plans to add seats or reduce space between rows with this test. It's all about protecting customers' personal space and minimising disruptions to multitasking in-flight.
The A320 is the workhorse of the Delta fleet, undertaking short-to-medium routes across America of up to two hours.
The popularity of the routes means the seat adjustment is aimed at currying favour amongst business travellers, who regularly fly between the hubs.
"That's what makes the A320 an ideal candidate for this test," says Huddleston.